Not sure where to start? Let Houzz match you with local professionals for these projects: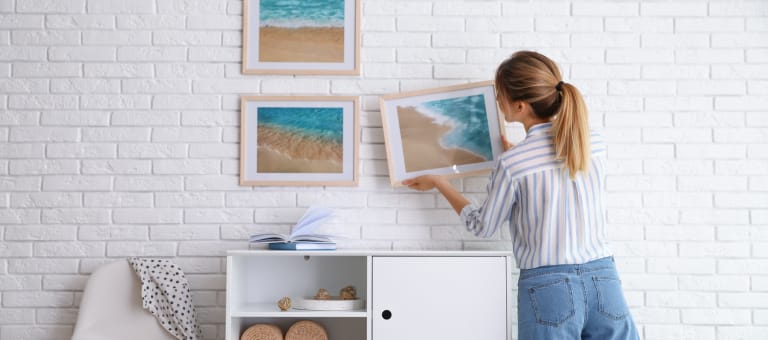 Home Stagers
Who they are
Experts who use visual props — like furniture and decor — to help a home sell.
Why you should hire
A home stager can make your house more desirable to potential buyers, which gets you the offer you want (maybe even more!).
SII believes life is best lived simply. If your daily spaces are cluttered and chaotic, I'm eager to help you clea...

Read more

1841 NW Remarkable Dr., Bend, OR 97701

At Maid In Central Oregon we offer residential and commercial cleaning services. This includes regularly schedule...

Read more

1124 NW Portland Ave #1, Bend, OR 97701

Be it business, holiday, study or citizenship, whatever the need, there is always Mahandru Associates PR and Citiz...

Read more

We offer a combination of services with a package that's right for you!

Read more

149931 Jerry rd, La Pine, OR 97739

P.O. Box 5065, Bend, OR 97701

61038 Chamomile Place, Bend, OR 97702

60660 Bobcat Rd, Oregon 97702

Home Staging for vacant and model homes, individual design projects

Read more
If you are selling your home, a professional stager just might become your new best friend. This pro works to prepare your Bend, OR home for the local real estate market, with the main objective to make your house desirable to potential buyers. Home staging in Bend, OR can be a major factor in helping your place sell quickly and easily, so don't skip out on this crucial step before listing. Read further for more tips and advice on how to hire the right home stager in Bend, OR:
What does a Bend home stager do?
Home staging companies in Bend, OR employ a variety of different techniques to present the home in the best light possible. The first step will likely be to make sure the home is impeccably clean, including the exterior of the house. Next the home stager will work on removing the personal touches that are unique to the current owners. Paint colors might go from dramatic reds and purples to neutral tones like beige and taupe, in order to appeal to the masses. The home will likely be cleared of family photos, risqué artwork, collections and knickknacks, so potential buyers will be able to better envision their own life in the house. In some cases furniture will be swapped out, and you might not even recognize your own house. Some Bend home stagers tackle most of these tasks themselves, while others work with subcontractors and other professionals to get the job done. Here are some related professionals and vendors to complement the work of home stagers:
Interior Designers & Decorators
,
Photographers
,
Real Estate Agents
.
What should I consider before hiring a home staging company?
The process of staging a home can be difficult for some homeowners, especially when being asked to change things you've poured your heart and soul into over the years; but try not to take anything personally, as the stager only has your best interest in mind and no intention of insulting your personal taste. Before you contact a professional home staging company in Bend, OR, make sure to consider a few things: Are you willing to change your home and take the advice of this professional to help sell your house? Do you think your house would greatly benefit from the help of a stager? How long are you comfortable having your home on the market? A staged home is likely to sell faster and, on occasion, at a higher asking price than a non-staged home. While there is no guarantee this will always be the case, it's often true and can make the entire selling and moving process a lot less stressful in the long run. If you are selling through a real estate agent, it's a good idea to get their opinion on whether staging your home would be beneficial to your specific situation.
Questions to ask potential home stagers in Bend, OR:
May I see your portfolio?

What type of training and experience do you have in home staging?

Are you insured?

What is your average ratio of listed to sold properties?

Do you offer any sort of guarantee on the sale of the property?

Find a certified Bend home stager on Houzz.
Narrow your search in the Professionals section of the website to Bend, OR home stagers. You can also look through Bend, OR photos by style to find a room you like, then contact the professional who staged it.
Find home stagers near me on Houzz
Before you hire a home stager in Bend, Oregon, shop through our network of over 15 local home stagers. Read through customer reviews, check out their past projects and then request a quote from the best home stagers near you.