Memphis, TN

Home Stagers

If you are selling your home, a professional stager just might become your new best friend. This pro works to prepare your Memphis, TN home for the local real estate market, with the main objective to make your house desirable to potential buyers. Home staging in Memphis, TN can be a major factor in helping your place sell quickly and easily, so don't skip out on this crucial step before listing. Read further for more tips and advice on how to hire the right home stager in Memphis, TN:

More
Hello There! I'm Tammy Parker and I create fabulous spaces in your home which makes buyers want to live there. ...
Read More
Many consumers ask themselves if having their home professionally staged is really worth the investment. When...
Read More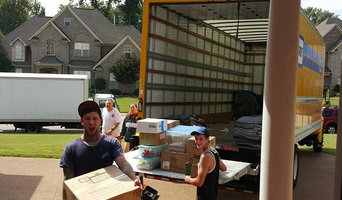 Prestige Delivery and Moving is one of a kind, 5 star delivery and moving services company that also offers home...
Read More
Interior Styling and Redesign
Read More
Full service Home staging and design . Please visit Beeinspiredstaging.com for details and photos
Read More
Featured Reviews for Home Stagers in Memphis, TN

The Fresh Room by Tammy Parker
Home Stagers in Memphis, TN
"Tammy Parker is a true professional. She is respected by others in the field for her sense of style and her honest work ethic. Tammy has the ability to listen to the needs of her clients and follow through to their satisfaction...whether it be for resale or refurbishing. She works in a timely manner and in no-nonsense terms to get the job done economically and efficiently."
- bobkat123

BLUFFS & BLVD
Home Stagers in Memphis, TN
"Bridgett did an incredible job helping me stage my house to sell. On short notice, she dropped everything she was doing to help me. I got three offers on the first day on the market!"
- Myla Thomas