Northfield, MA

Home Stagers

If you are selling your home, a professional stager just might become your new best friend. This pro works to prepare your Northfield, MA home for the local real estate market, with the main objective to make your house desirable to potential buyers. Home staging in Northfield, MA can be a major factor in helping your place sell quickly and easily, so don't skip out on this crucial step before listing. Read further for more tips and advice on how to hire the right home stager in Northfield, MA:

More
At Staged Ryte, our home staging experts uncover your home's hidden market potential to ensure you sell quickly...
Read More
We are a premier home staging company. Our goal is to present your home in a way that will result in a faster...
Read More
Julie French Interiors will create for you a successful Interior Design plan that is comfortable, attractive,...
Read More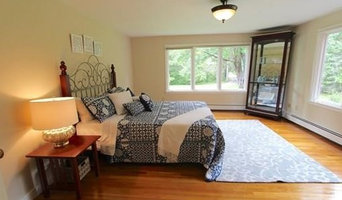 Harmony In Your Home is a Home Staging, Redesign and Organizing business, serving North and South Worcester...
Read More
As an Accredited Staging Professional I am specifically trained to prepare houses for sale applying proper...
Read More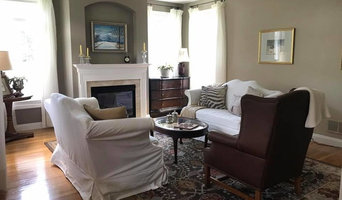 ReVamped Interiors takes home design, redesign or staging to a whole new level. Not only will they go...
Read More
Whether you are looking to redecorate, remodel or stage your home to sell faster and for more money First...
Read More
I am an Accredited Stager and Move Manager. My company provides clients a full range of transitional services...
Read More
Budget Responsible, Realistic and Savvy. Creating functional and beautiful rooms that appeal to the target market...
Read More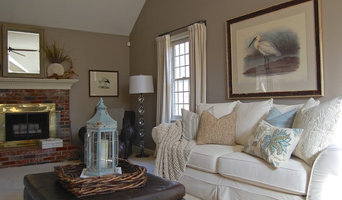 F O R S H O W Staging is a full-service home staging and interior redesign company, serving the Greater Boston...
Read More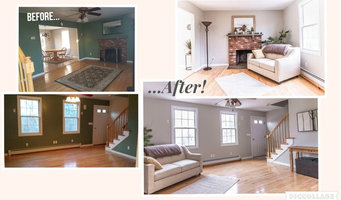 Helping homeowners get the most value out of their home whether living in it or preparing it to sell. Home...
Read More
Design services. Using our unique approach to home staging, International Staging gets you the most money for...
Read More
Home Staging, Interior Design, Realtor
Read More
Our mission is to bring peace of mind to your investment, by preparing it to accept the highest possible re-sale...
Read More
Featured Reviews for Home Stagers in Northfield, MA

Staged Ryte
Home Stagers in Northfield, MA
"Staged Ryte did a fantastic job staging two of my properties, soup to nuts. The advantage of their work is that you can't tell its staging. It just looks like someone's very stylish and well organized home. The palette and textures are never bland like a lot of companies - their work has personality and warmth, two great ingredients that help sell real estate!"
- Craig George

Staged & Sold
Home Stagers in Northfield, MA
"After our house sat on the market for four months and we had not received any offers, we decided to have our condo staged. We evaluated several staging companies and ultimately hired Staged and Sold. Unbelievably, our property recieved a nearly full price offer the very next day and we were under contract within the week. Linda staged all six rooms of our condo as well as the back porch and patio with beautiful furniture and accessories. We found that her fees for staging were quite fair and we really appreciated that we did not have to commit to a 3-6 month contract like so many of her competitors require. Linda was a pleasure to work with and she went out of her way to accommodate us always making us feel like the sale of our condo was her top priority. We live out of state from the property, and Linda was extremely accessible and responsive to our phone calls. We couldn't be more thrilled!"
- amandazaidman

Julie French Interiors
Home Stagers in Northfield, MA
"I chose Julie because she brings a great blend of interior design expertise and staging. In this way, she does not assume everything has to be changed. She enhances your home, by suggesting smart purchases as well as using existing furnishings. She respects things that are 'sacred' like the husband!s bat, but she doesn't pull punches with her thoughts. I also loved the way she was able to quickly assess my style and match it. Did did not try to impose hers on me, which was important. Above all. She is flexible and cares about your money as she does her own. I would re on end Julie French a Interiors."
- smw77321

Harmony In Your Home
Home Stagers in Northfield, MA
"Bonnie is absolutely crucial for anyone having trouble finding peace due to all of the extraneous items and undone tasks in their lives. She is honest, caring and unbelievably hardworking. She is a jack of all trades. I began working with her on a bi- weekly basis earlier this year as we are moving and I envisioned going to our new home in a more organized fashion. She has helped me to donate and/or toss so many things that were weighing us down - yet I couldn't bring myself to part with them. She made it even easier by taking everything with her! She also packed as much as possible at each stage of moving in an efficient and organized manner, and has allowed me more time to spend quality time with my family and tending to other tasks in a calm manner. If anything was broken (garage door, bi fold door, etc), she either fixed it herself, or had someone here to fix it. She has also helped me immeasurably making decorating decisions when choosing all of the things that go into building a home. She will also help us fix up and stage our home to help us sell it. She will, quite simply, take everything you request right out of your hands and tackle it. The more we work together, the more I find myself to be much calmer and more efficient. I am becoming a much better version of myself. We are thrilled we were referred to her."
- E.A.C. Colangelo

Deb's Decor Home Staging and Design
Home Stagers in Northfield, MA
"We have worked with Deb's Decor on many remodeling projects and have always been beyond pleased with her work, professionalism and price. We will continue to work with Deb's decor and would highly recommend this company to anyone."
- Granite State Cabinetry

ReVamped Interiors
Home Stagers in Northfield, MA
"Laurie and Jackie have been very helpful giving staging advice to me and my client. They gave us very useful information during the consultation session and they wrote us a report that helped my client prepare her house for sale. Everybody who came to see the house loved the house. While we did not hire them to do the actual staging due to budget constraints, their advice make the house and rooms look bright and purposeful."
- marinawong33

First Impression Staging and Design
Home Stagers in Northfield, MA
"From start to finish, working with First Impression Staging was a fantastic experience. Alina was professional, prompt, easy to communicate with, and competitively priced. Her sense of design and attention to detail were impeccable."
- ALLIANCE HOME BUILDERS LLC.

Transforming Spaces
Home Stagers in Northfield, MA
"I was managing the financial affairs for my elderly aunt, and when it came time to sell her condo, I hired Julie to prepare the condo for going on the market. Julie did an amazing job transforming the condo from a place that was cluttered, crowded , and tired-looking to someplace beautiful, airy and welcoming. She has a great sense of design and style so the staging was awesome. And the proof is in how quickly the condo sold. It showed beautifully and sold within a week of going on the market – and at the asking price!"
- jeanmj52

Recovered Spaces Home Staging
Home Stagers in Northfield, MA
"Genevieve has work for my family as a housekeeper for about the last four or five years. In addition to doing the usual tasks of a housekeeper she has been of great help in re-organizing, decluttering, rearranging and decorating our home. I cannot say enough positive things about Genevieve. She is punctual, reliable, hard-working, she takes the initiative, and is a sheer delight to have around the house."
- Herbert Bromberg

For Show - Staging Styling & Home Redesign
Home Stagers in Northfield, MA
"I have been following this Staging Company since their inception. Professional and very tasteful staging skills displayed in all of their projects, whether large or smaller."
- msbhaven1