Minneapolis, MN

Hot Tub and Spa Dealers

Having a hot tub or spa at your own Minneapolis, MN home can provide more benefits than you may think. Ask any hot tub dealer in Minneapolis, MN and they will tell you about the numerous ways spas can enhance your life, including physically, emotionally and socially. If you've been contemplating adding a spa to your home, visit a local Minneapolis hot tub store today to learn more about which options are right for your location and needs.

More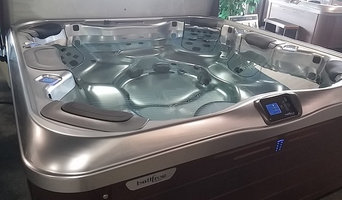 Minnesota Hot Tubs sells hot tubs and spas, spa and hot tub parts, custom hot tubs, reconditioned hot tubs and...
Read More
We are a WELLNESS lifestyle company featuring research-based holistic technologies. Enriching your life and...
Read More
Manufacturer of Salon and Spa Attire, Salon Capes, SPA Uniforms. Salon Apparel, Cutting Cape, Robes, Aprons,Vest,...
Read More
Finnleo® is the market leader and has the most complete line of traditional and infrared saunas. From entry level...
Read More