South San Francisco, CA

Hot Tub and Spa Dealers

Having a hot tub or spa at your own South San Francisco, CA home can provide more benefits than you may think. Ask any hot tub dealer in South San Francisco, CA and they will tell you about the numerous ways spas can enhance your life, including physically, emotionally and socially. If you've been contemplating adding a spa to your home, visit a local South San Francisco hot tub store today to learn more about which options are right for your location and needs.

More
Paradise Valley Spas is a wellness driven company seeking to bring relaxation and therapy into your home with...
Read More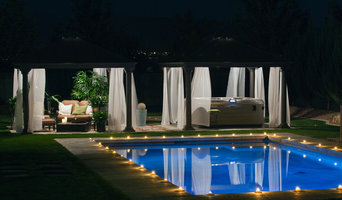 It all started in 1972, when the Tavenners opened a pool construction company and showroom in Sonoma County. Son...
Read More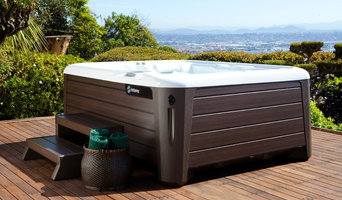 We are the oldest Hot Spring Spa dealer in Northern California. Our reputation and goal of excellent customer...
Read More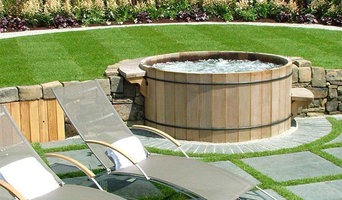 Largest manufacturer of wooden hot tubs and Ofuro soaking tubs. Since 1976 Roberts Hot Tubs has built only the...
Read More
Currently, we occupy over 9,000 sq. ft. of showroom, office, and production space, with 24 models on display. We...
Read More
Elyssium Advance Skincare (formerly Isis Skin & Body) provides advanced, physician-directed skin repair services.
Read More
Specializing in all hot tubs, jacuzzis, and spas, Sullivan Waterworks provides quality service in a timely...
Read More
At Spa Mania, we carry a large selection of both new and used home recreation and therapy spas and hot tubs. We...
Read More
Men's health care is very important especially for men over 50 years old. Gentlemen Health offers African-Thai...
Read More
37 miles from South San Francisco
Featured Reviews for Hot Tub and Spa Dealers in South San Francisco, CA

Paradise Valley Spas
Hot Tub and Spa Dealers in South San Francisco, CA
"We love the spa! Delivery was great "
- Kare Abramson

Sonoma Backyard
Hot Tub and Spa Dealers in South San Francisco, CA
"I am a happy long time spa owner purchased from Sonoma Backyard. I give Sonoma Backyard a high recommendation because of the high quality of their products and the excellent service and attention which is ongoing long after purchase. Why buy from anyone else???"
- Vance Harris

Hot Springs Spas of Santa Cruz and San Jose
Hot Tub and Spa Dealers in South San Francisco, CA
"Love my Hot Spring Aria Spa. I have owned 3 Hot Spring spas over a period of 30 years and have love every one of them. The service and support from this company is outstanding and rare in todays retail world. Highly recommend. This is not a cheap product like you'll find on line or in Costco. Expect to get a quality product with easy maintenance. We use it daily and save tons of water we would waste getting our sore muscles relaxed."
- risingtogether