Jackson

Interior Designers and Decorators

The work of a professional can make all the difference. Whether your home has 10 bedrooms, or your apartment is 800 square feet, it can be tricky to create a cohesive look that is representative of your style. That's where a local interior designer comes in. A home decorator will help distill your tastes and ideas into a design that suits the needs of your space. Whether you need help creating a functional space plan, rearranging existing pieces, designing the inside of a new home, or simply sourcing amazing furniture and decor, seeking the help of professional interior designers and decorators in Jackson is a must.

More
Kathie Sorensen Marts has over 25 years of residential design experience. She has a passion for helping people...
Read More
Samantha Smith Designs specializes in Interior Design & overall Project Management. Our goal is to have very...
Read More
Historically Modern Interiors designs both residential and commercial spaces. Since opening her business in 2007,...
Read More
Decorating, Custom Art, Experienced Dorm Room Decorator
Read More
Fabricator of custom draperies, bedding and fabric accessories, Represents Vista Products for shades and blinds...
Read More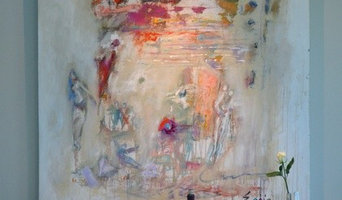 SummerHouse is a furniture store and interior design firm in Ridgeland, MS specializing in comfortable, custom...
Read More
National Award Winning Designer Patricia Garner has a passion for exquisite and distinctive design. Her up...
Read More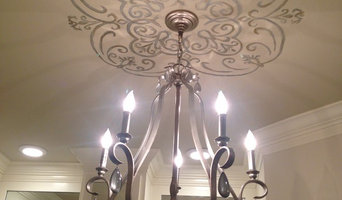 Interior and exterior design incorporating both function and beauty to meet the client's or builder's needs.
Read More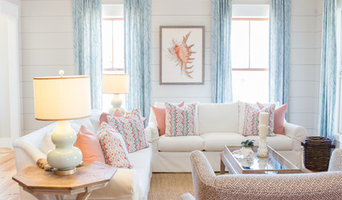 CasaBella Interiors is a full-service Interior Design studio and furniture showroom. We offer award winning...
Read More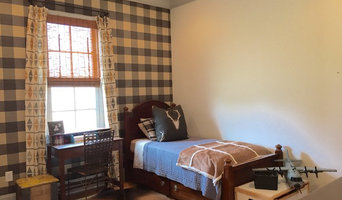 Refresh.Renew.Redecorate
Read More
Interior Home Design for new construction or remodeling.
Read More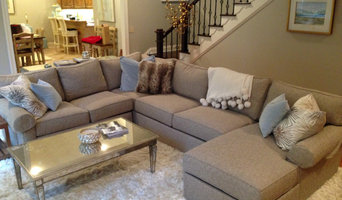 Olivia graduated from the University of Southern Mississippi with a Bachelor of Science degree in Interior...
Read More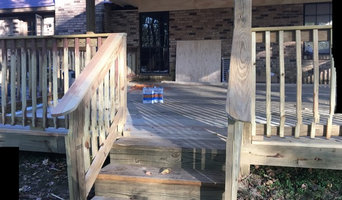 Native of Jackson, Mississippi Toi Owner of Toi Henderson Interiors, Started the business with a vision to offer...
Read More
As the creator of Ferriss + company Mary Sanders Ferriss brings an array of knowledge in creative consulting to...
Read More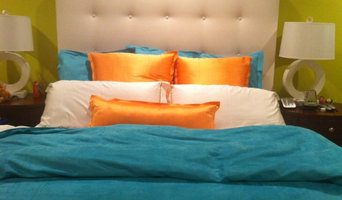 Mary Ann has done commercial and residential interior design work throughout the Southeast. Notable clients...
Read More
Featured Reviews for Interior Designers and Decorators in Jackson

KSM DESIGNS LLC Kathie Sorensen Marts
Interior Designers and Decorators in Jackson
"I'm so pleased with Kathie's expertise. She anticipated the many details inherent to renovating the entire first floor of my home: kitchen, keeping area, library, living room, master and guest bedrooms and master bath. With Kathie's guidance I now have the home of my dreams. Many thanks and I look forward to future projects."
- li6i

Samantha Smith Designs
Interior Designers and Decorators in Jackson
"Samantha did a great job for us renovating our beach house. She was stellar in supervising the painters, electricians, tile people as well as making sure that the prices were good. Sam also helped us as we furnished the house and prepared it for our use. We had already had a not so good start with another contractor. There was no way the process would have gone near as smoothly and having but a contractor/project manager and decorator in one person saved time and money. I would use her and again."
- pederj56

Historically Modern Interiors
Interior Designers and Decorators in Jackson
"I worked with Lesley Tatum at Historically Modern Interiors on choosing new paint colors for my entire house and selecting furniture, accessories and lighting. Lesley was always very respectful of my tastes and interested in making sure that I loved what I bought! We spent a lot of time going through fabrics samples but we found just the right ones. I love my paint colors too! I originally had the dark earth tones, browns, tans, and greens but changed to gray neutrals and they made a huge difference. My home is about 15 years old and has 8 foot ceilings but it looks very modern and updated. Lesly also helped me decorate my office. For both my home and office projects Lesley used lots of the things that I already had but in a new way and she suggested pieces that brought in new life but also complimented the things that I already had. Lesly is a professional. She is friendly, likable and easy to talk to. She was careful not to go over my budget and if a particular piece was more than I could spend, she always had a reasonably priced alternative. She works with wonderful contractors who get to the job on time, finish in the time promised and keep everything neat and clean in the process. I highly recommend Historically Modern Interiors and Lesley Tatum."
- paricks

After Five Designs
Interior Designers and Decorators in Jackson
"Dawn does an excellent job. She is the hardest worker I know and is willing to work with a budget. She works so that things can be moved around and be as professional as before. And to make it even better, she is an artist so can custom paint a piece for your space that matches everything else. She has been nice enough to do things for me several times."
- tanagraham

Braden Designs
Interior Designers and Decorators in Jackson
"Bill Braden is very profession and does an outstanding job. He is very creative and is a big help on helping you make decisions on fabric, rods, and decorating ideas. He completes his job quickly and does an excellent job on installing. He has made a beautiful bedspread and Euro pillows for my master bedroom. He has also made gorgeous draperies for my entrance hall and master bedroom. He is very reasonable and helps you find what you need at very good prices. I am now looking into having him make window treatment for my two bedrooms upstairs. He is easy to work with and keeps you informed on the progress of you project. I highly recommend Bill to anyone."
- etr47

SummerHouse
Interior Designers and Decorators in Jackson
"Love, love, love this store! We purchased a pair of chairs from them a few years ago, and I can safely say they will always be a part of our decor. We will definitely be buying from Summerhouse again."
- ktcnnnghm

Patricia Garner Interior Design
Interior Designers and Decorators in Jackson
"Patricia Gardner has been my interior designer for almost a year. She goes above and beyond her duties as a professional. She is organized, knowledgeable, and trustworthy. She has and still is decorating our 5,000 square foot home. Patricia is highly recommend by myself and my husband."
- astephens123

Debbie Thigpen - Garden Interiors
Interior Designers and Decorators in Jackson
"Debbie at Garden Interiors helped me with decorating my baby's nursery. She is very personable and sat down with me to help me pick out the fabrics I liked as well as helped me with ideas on paint colors, wall hangings, and designs. She was very patient as I am a very indecisive person and don't know a lot about decorating. I was very pleased with the outcome and will definitely use her again!"
- atraylor31

CasaBella Interiors
Interior Designers and Decorators in Jackson
"CasaBella focuses on Defining Your Design. Alisa was great in helping pick wall colors to decor and furniture! Can not wait for it to all come together one day in my home."
- Happy Bat

Ricci Boyer Redecor
Interior Designers and Decorators in Jackson
"LOVE the job Ricci does!! She can take things from 1 room and make it look better in another room. She keeps your budget in mind, also! I would DEFINITELY use her again and again!!"
- Bridgett Hardy