Chicago

Ironwork Professionals
Green Acres Ironworks provides a broad range of metal fabrication services. Our installation crews serve Chicago...
Read More
Mather & Sullivan was founded in 1999 to provide a single source for high quality, unique, custom architectural...
Read More
Quality Forged Functional Art. High quality hand forged metal work. Site specific, custom designed railings,...
Read More
From the initial planning to the final installation, every Schulte Estate Gate System is custom designed and...
Read More
We fabricate and install custom interior and exterior stairs. Custom Fence design, Metal Decking, and structural...
Read More
Disigners and fabricators of hand forged ornamental metals
Read More
Wayward Machine Co is an artisan metal fabrication shop and design studio supplying handmade one of a kind...
Read More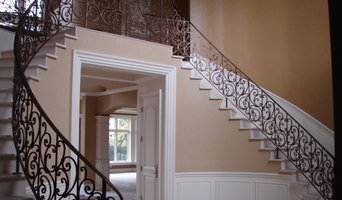 We are steel construction company Ornamental and structural, fabrication and erection, stainless steel, Aluminum...
Read More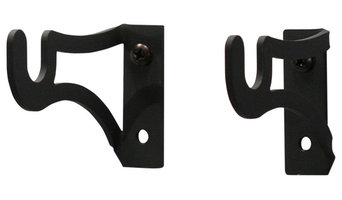 Since 2006, our merchandising team has selected distinguished and aesthetically pleasing WROUGHT IRON PRODUCTS we...
Read More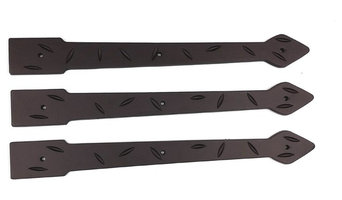 Wild West Hardware has been designing, manufacturing and selling a unique line of rustic hardware since 2002. ...
Read More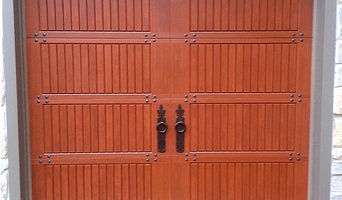 Wild West Hardware designs, makes and sells a variety of hand-forged rustic hardware and other unique hardware...
Read More
Fabricator and installer of iron stairs, railings, fences, balconies, gates, gate automation.
Read More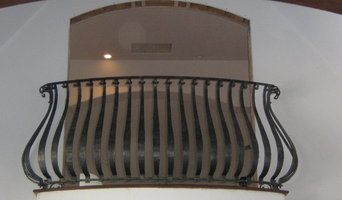 Ferraro Ornamental Iron Design creates custom design, welding, fabrication, blacksmithing, handforging, and...
Read More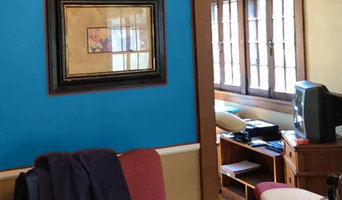 Featured Reviews for Ironworkers in Chicago

Green Acres Ironworks, Inc.
Ironworkers in Chicago
"Made me a copper leaf water fountain for the garden. It's beautiful. Each leaf was cut out by hand. It sits in a big turquoise planter that has a pump in it that sends the water up the fountain to the top where it cascades back down the leaves and into the pot. There's a pretty metal butterfly that hovers at the top. It's simply beautiful and I love it!"
- Wendy Lauber Kilbourne

Mather & Sullivan Architectural Products
Ironworkers in Chicago
"Mather & Sullivan sold and installed a custom front door for me and the finished product is impeccable. Not only did Dick Cohen help us select our door, which was a specialty product geared toward our specific situation (which was complicated given the rounded opening and lack of overhang), but he saw the project through to completion and the job was really first rate. The door was not inexpensive and the process took quite a while because of its custom nature, but the cost and wait were totally worth it in the end as we got exactly what we wanted and the installation was flawless and the door is beautiful. If you want a first class job, this is the company to use for a custom door."
- Dave Berzon

Migala Metal Designs
Ironworkers in Chicago
"Neumann Custom Woodworking has done several projects with MIgala Metal. They are always a pleasure to work with. Pricing is great and timing is always as promised. Each project that we have done is a little unique. Michael, the owner, takes the time to completely think through each project including the installation. It is great to have a supplier that helps make your job easier. His attention to detail and great work really shows in his finished projects."
- Neumann Custom Woodworking Inc

Schulte Studios, Inc.
Ironworkers in Chicago
"As City Administrator for the City of Batavia and in charge of an important streetscape project, we engaged Schuite Studios for the design, fabrication and installation of an outdoor railing and separate gate with which both of which the City Council and community are very pleased. We contracted with Schulte Studios because of Kai Schulte's reputation for quality work, attention to detail, communication with clients and working to understand their design needs, and compliance with deadlines. The City would contract with Kai again. He is also well known in the area for his interior custom metal work."
- Bill McGrath

G.V Welding, Inc
Ironworkers in Chicago
"It's was good experience work with this company they are very professional I am very satisfied with the job they did for us"
- Gv welding inc