Jackson

Ironwork Professionals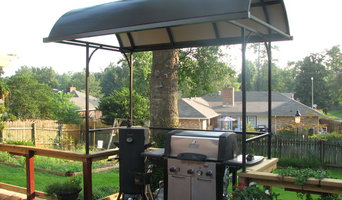 Custom Creations, Inc. of MS is primarily a metalworks design and fabrication business offering ornamental...
Read More
Specializing in Creative and Architectural Wrought Iron Designs for your Home or Business
Read More
Featured Reviews for Ironworkers in Jackson

Custom Creations Inc
Ironworkers in Jackson
"We have enjoyed working with Custom Creations for many years. Their quality, attention to detail and service are excellent. We highly recommend them for your next project."
- Diane