Bend, OR

Kids and Nursery Designers

Are you expecting a new addition? New parents and parents-to-be have a lot of decisions to make when it comes to furnishing and equipping kids' rooms and nurseries. Nursery designers and kids' decor specialists can help. From choosing a crib to picking nursery bedding, you'll find a wide selection of children's room designers and other experienced professionals in Bend, OR who can help.

More
Artist creating original Art for Children's rooms. Husband and Wife team. Diane creates all the wood cutouts and...
Read More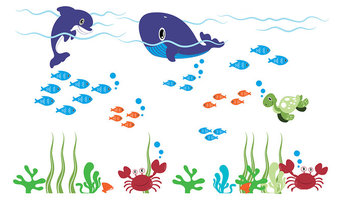 Welcome to Wall Decal Source! ➤We are a family owned business in Jacksonville Beach, Florida. We pride...
Read More
Featured Reviews for Kids Room and Nursery Designers in Bend, OR

Fonteboa Designs
Kids Room and Nursery Designers in Bend, OR
"We LOVE Diane! This was the 4th kid's room that we have hired Diane to do and at this point, we just say go. Her creativity and originality shines. The first bedroom was "LA" theme with full murals of different areas from Santa Monica beach to Hollywood Hills with custom cut outs of construction trucks driven by Seasame Street characters. When our son was older, she re-designed the room with bright colors and a road all around which she re-used the cut outs (we could not let them go) and then built a custom loft which was a perfect alternative to a bunk bed. For our daughter, her first room had beautiful pink and red cut out flowers with a pale yellow background. Her next room design was an original mural with a pixie land fortress. Diane is amazing to work with and can really create something unique and amazing at any budget. We would HIGHLY recommend her services and talent!"
- TNT Simmonds