Strum, WI

Kitchen and Bathroom Remodelers

Kitchens and bathrooms are two of the hardest-working spaces in any home. When it's time to update them, ensure that they stay at peak functionality by hiring a Strum kitchen and bathroom remodeler. With an eye for aesthetics, a practical approach to layout and design, and the skills of a contractor, a bath or kitchen remodeler in Strum, WI can help you execute a remodel suited your personal style and needs.

More
Brooks Home Renovations is a Family and Veteran owned business in the Eau Claire area. We specialize in custom...
Read More
Since 2003 Design Tile LLC has been the premier tile contractor/dealer in the Chippewa Valley. Specializing in...
Read More
We create beautiful, livable bathroom spaces that harmonize form and function. Our focus is exclusively on...
Read More
*Authorized Dura Supreme Cabinetry Dealer* Wisconsin Building Supply has a team of professional experienced...
Read More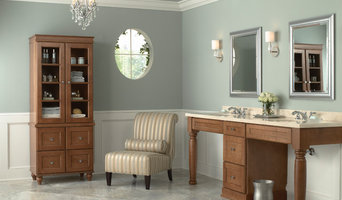 *Authorized Mid-Continent Cabinetry Dealer* Walker Construction provides residential new construction and...
Read More
Welcome to Bluske Custom Builders, LLC! Based out of Galesville, Wisconsin, we offer construction contracting and...
Read More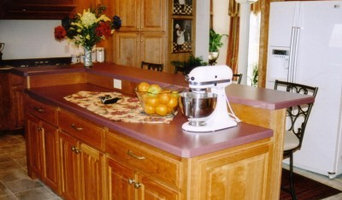 We fabricate custom laminate countertops to fit your personal style
Read More
At Kitchen Solvers of Eau Claire, we specialize in cabinet refacing, new cabinet design and installation, kitchen...
Read More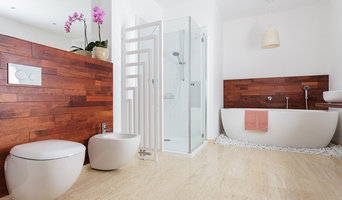 Combining years of experience with a dedication to client satisfaction, Rochester Construction and Remodeling has...
Read More
Our mission is to listen and work with our customers to provide a well-designed Kitchen or Bath remodel that...
Read More
At Abby's Custom Woodworking, we are devoted to the craftsmanship of the finest custom cabinetry and furniture...
Read More
*Authorized Mohawk Dealer* Welcome to the very best of everything for your home! Interior Designs is...
Read More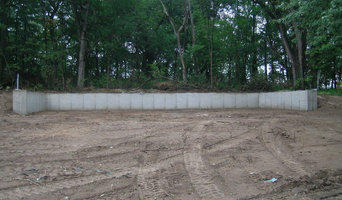 Full service remodeling contractor. We specialize in Older home remodeling and restoration.
Read More
Doug VonEschen, president of Energy Performance Remodelers, LLC., began as a GM for a local corporation in the...
Read More
Durability and beauty are built into each countertop using only the finest quality materials.
Read More
Featured Reviews for Kitchen and Bathroom Remodelers in Strum, WI

Brooks Home Renovations
Kitchen and Bathroom Remodelers in Strum, WI
"We hired Brooks Home Renovations to remodel our 25 year old kitchen and transform our mud room into a laundry room. All of the employees were responsible, respectful, hard-working, professional and efficient. Our remodel turned out beautiful! We painted our oak cabinets white, removed the soffits and the soffit lighting. Brooks custom made a large cabinet, wine rack, drawer pedestal and decorative shelves. They scraped the popcorn ceiling, installed a new backsplash (including a herringbone design behind our range). They replaced 3 cabinets so that we could stagger the cabinets and have a glass door lighted cabinet, added crown molding, recessed lighting, under cabinet lighting, above cabinet hidden lighting and arranged for new hickory hardwood floors. They installed LVT floors in the kitchen and laundry. Brook Home Renovations stands behind their work. We would definitely recommend Brooks Home Renovations for your next remodel."
- garykarenfoster

Design Tile LLC
Kitchen and Bathroom Remodelers in Strum, WI
"We originally hired Andy and Design Tile after seeing the beautiful work they had done on a relative's house, and we were not disappointed! Excellent craftsmanship and very efficient work. We were amazed by how quickly the job was completed and continue to be happy with the workmanship. In particular, I was quite pleased with Andy's ability to understand my direction and come up with a beautiful product. In the end, I completely trusted his input and final say on many aspects of the design and layout, and I'm so happy that I did. His work is top notch!"
- bbnelsonchee

Bath Fixer LLC
Kitchen and Bathroom Remodelers in Strum, WI
"My husband and I visited the Bath Fixer Inc booth at the Home Show in La Crosse, in early 2013 (February or March?). We were searching for someone to re-do our small guest bathroom. We were immediately impressed with the friendly professionalism of everyone we spoke with at the Bath Fixer booth. Teri took our name, number, and information, and we were contacted within a week. Luke came out to the house for our initial consultation, and with his guidance and expertise we were able to come up with a very nice, affordable "fix" for our guest bathroom. We especially appreciated Luke's knack for knowing what would work for us now, what would work for us in the future, and what would provide the most value to our home. His advice is always spot on! The work was scheduled to commence in early September. In late August I had major surgery and was in recovery at home - the kind folks at Bath Fixer were more than helpful and accommodating, adjusting their schedules as needed to assist me through that difficult time. They became like family to us - Teri and Marjorie in the office, Luke and Bill in the field... In addition, all of the workers and crew that came in and out of the house to do the work (tear down, re-build, installers, tile guy, finishing guy, Bill Wagner, etc) were kind, friendly, helpful, thoughtful, clean, thorough, efficient, quiet, respectful, and very professional. We always knew what time they would arrive and leave each day, what they would be working on, there were never any surprises. Everything came together seamlessly, and we are extremely pleased with our "new" guest bathroom. We have scheduled Bath Fixer to come out to "fix" our master bathroom in November of this year, and are looking forward to working with them again! I would recommend Bath Fixer in a heartbeat!"
- yamasb

Wisconsin Building Supply
Kitchen and Bathroom Remodelers in Strum, WI
"Lori Engelhart was the designer who created my beautiful kitchen remodel. She is very professional, yet easily approachable. She loves to incorporate new ideas. She has such a vast knowledge base to choose from her "bag of tricks" to create the most beautiful kitchen ever. Our kitchen is so fuctional that I love spending time in it now! I enjoy cooking that much more! I am so proud to show off my new kitchen to friends and neighbors. They are most amazed when they see it as they know what my kitchen looked like before the remodel. I would highly recommend not only this designer, but also this company. They are extremely reputable and hard working people. I love that! Deb and Randy in AZ"
- selllips

Walker Construction
Kitchen and Bathroom Remodelers in Strum, WI
"Walker Construction is your one and only stop when planning your remodel or construction. The entire staff is super friendly and ready to meet your needs with professionalism and state-of-the-art materials. Every detail is met and they do it all - plumbing, electric, flooring, cabinets, and much more. I hired Walkers for a complete remodel of my home and I couldn't be happier with the finished product. Superb craftsmanship and such great people to work with. Best in the field."
- Jayne Turner

Bluske Custom Builders, LLC
Kitchen and Bathroom Remodelers in Strum, WI
"Bluske Custom Builders built our new home in 2013, and we couldn't be happier. From the first meeting through move in and beyond, our expectations have been exceeded. Mike and his team were great to work it. The biggest compliment I can give them is that they communicated with us every step of the way. We knew the timelines of when decisions were needed way upfront, so we never felt rushed or stressed. When we had questions, the team was only an email or phone call away. The quality of their work is outstanding - and they have followed up on everything.we have asked. We're fortunate that they built our dream home - so we have no plans to build another - but if we did - Bluske Custom Builders would be our first call."
- lbambenek

Hi-Way Custom Countertops, Ltd.
Kitchen and Bathroom Remodelers in Strum, WI
"I wanted to write and thank you for the really nice job you did on the countertop, and also for making and installing the two shelves. They look really cool, and people who see them say "What a great idea" so, thanks!"
- Hi-Way Custom Countertops, Ltd.