Tichigan, WI

Kitchen and Bathroom Remodelers

Kitchens and bathrooms are two of the hardest-working spaces in any home. When it's time to update them, ensure that they stay at peak functionality by hiring a Tichigan kitchen and bathroom remodeler. With an eye for aesthetics, a practical approach to layout and design, and the skills of a contractor, a bath or kitchen remodeler in Tichigan, WI can help you execute a remodel suited your personal style and needs.

More
Our team at Paradise Builders brings together the most contemporary design technology and construction...
Read More
Click to Call(262) 574-1166
10 miles from Tichigan,

1 project in Tichigan
Licensed General Contractor. E. D. Enterprises, Inc. remains a leader in custom cabinetry installation and...
Read More
Oliver Construction LLC is a carpentry and remodeling company in Northern Illinois. Our team is committed to open...
Read More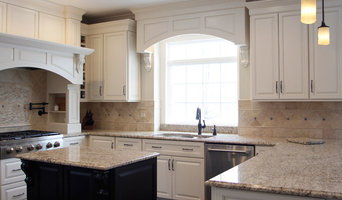 Our team is here to assist you in all areas of your remodeling project from design to installation. Whether...
Read More
Matt Lehn Construction, LLC specializes in whole home remodeling, additions, new home construction, kitchen and...
Read More
Undertaking a kitchen or bathroom remodeling job can be an overwhelming experience – but if you do it "right" it...
Read More
*Authorized DuraSupreme Dealer* North Shore Kitchen and Bath is a family-owned, full service custom remodeling...
Read More
*Authorized Woodharbor Cabinetry Dealer* DE Contracting strives to bring a customers vision to life. Attention...
Read More
At Build it Right, everything we do begins and ends with you, so naturally our first step in any project is to...
Read More
We pride ourselves on customer satisfaction, commitment to quality, and creative design solutions. We take on all...
Read More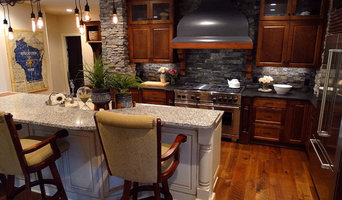 JDJ Remodel is a full service design/build remodeling firm specializing in award winning projects for Whole Home...
Read More
Greg Ward is the founder and operator of Ward Kitchen and Bath. Greg has been in the trades most of his life and...
Read More
Since 1989, QRS has been serving Milwaukee and Waukesha Counties as a home remodeling company specializing in...
Read More
Established in 2009 by brothers-in-law Greg Wade & Andy Schafer, CKBR, CLC, Advantage Remodel provides...
Read More
Featured Reviews for Kitchen and Bathroom Remodelers in Tichigan, WI

Paradise Builders
Kitchen and Bathroom Remodelers in Tichigan, WI
"The staff at Paradise Builders are extremely nice and helpful. They have some great ideas, and I look forward to working with them in the future. I would recommend them for any home remodeling, roofing, or home building projects."
- Badger Fence

ED Enterprises, Inc.
Kitchen and Bathroom Remodelers in Tichigan, WI
"Very professional contractors. They did our kitchen and made it look beautiful and functional. I highly recommend them. They are truly wonderful company to work with."
- annadista28

Oliver Construction LLC
Kitchen and Bathroom Remodelers in Tichigan, WI
"We now have a fabulous new bathroom thanks to Oliver Construction. We can't say enough great things about our whole experience, Kyle was wonderful to work with. His attention to detail was amazing, he is quite the craftsman and takes great pride in his work. He did everything including, plumbing, tiling, electrical, repairing our nasty walls, painting, and installing fixtures. He was very professional, his pricing was lower than we expected and the finished product exceeded our expectations.WeI highly recommend you use Oliver Construction, you won't be disappointed! Scott and Judy Donarski"
- judyd4004

Insignia Kitchen
Kitchen and Bathroom Remodelers in Tichigan, WI
"I work photographing kitchens for hundreds of designers all over the United States. Sheryl is that rare find. Aside from being a wonderful design talent, Sheryl immerses herself more than any other designer I know into the styling/propping process that's involved in photographing her work. She's hands on and wants her "touch" shown in the photos of her work...that's a great design commitment! Sheryl's a professional joy to work with."
- Michael Alan Kaskel

Suran Built
Kitchen and Bathroom Remodelers in Tichigan, WI
"Very easy with whom to communicate. Courteous, respectful, tries to please. Good work. Came back and repaired problems. Fair with costs."
- Margie Moon

Matt Lehn Construction
Kitchen and Bathroom Remodelers in Tichigan, WI
"Matt Lehn Construction is wonderful to work with. We had them build us a sun room and loved working with them so much we had them 2 years later remodel our kitchen. The results of both are outstanding!!! I recommend Matt and his crew to anyone who wants quality work done on time for a fair price!"
- Joe Holt

KLM Builders & Remodeling
Kitchen and Bathroom Remodelers in Tichigan, WI
"KLM built my house about 10 years ago and i still love my home and the quality materials used. The proof is in the pudding as they say. If a builder can keep home buyer happy for years to come, that is what counts and KLM has done that as they build a quality home. No other builder in the area can compare. They are outstanding."
- abbykenton

North Shore Kitchen & Bath
Kitchen and Bathroom Remodelers in Tichigan, WI
"NSK&B remodeled our kitchen and bathroom and did other related freshening up of our home. We were totally satisfied with the quality of their work and the character of their employees. They kept their word, were pleasant to deal with and accommodating to our schedule and change orders."
- billmolitor

DE Contracting
Kitchen and Bathroom Remodelers in Tichigan, WI
"After 21 years dreaming of a kitchen remodel in our 1904 home (where we were married, on the front porch), we finally decided to do it. A friend recommended DE Contracting - they were working on a kitchen remodel for her, so we could see how things were going. My friend said she had never worked with a contractor who was so organized. She was right about that, and so much more. The crew was hard-working and just plain nice, the scheduling was seamless, and despite a few unexpected bumps in the road (there always are, especially with a 1904 home) our remodel was right on schedule and we absolutely love the result. The kitchen is simply a joy. My only regret is that we didn't do it sooner! Dan Ebbert & his DE Contracting are the best. We highly recommend them."
- Jan Uebelherr

Build It Right Carpentry
Kitchen and Bathroom Remodelers in Tichigan, WI
"Great company to work with. Highly recommend. Completely transformed our kitchen mud room and bathroom. The house was turned into new house"
- lkalmer