Williston, ND Kitchen and Bathroom Remodelers
Not sure where to start? Let Houzz match you with local professionals for these projects: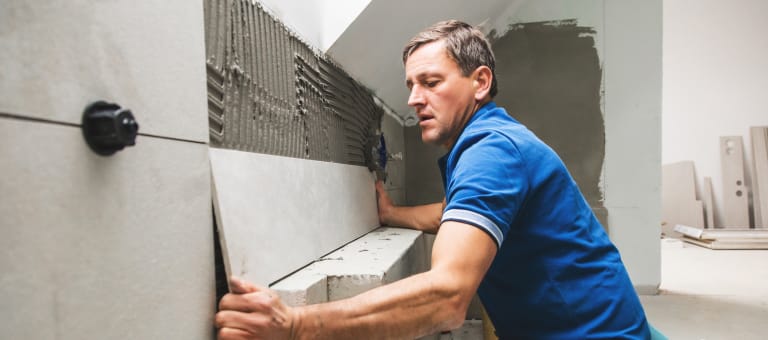 Kitchen & Bathroom Remodelers
Who they are
Specialized construction professionals who may also provide some design expertise.
Why you should hire
These remodelers manage kitchen and bathroom projects with ease, keeping everything from local codes to your family's lifestyle in mind.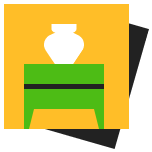 Not sure which styles to choose?
Mouse over to learn more.
MacGrady Construction is a full-service construction company specializing in residential building construction and...

Read more

View Phone Number

Williston

,

ND

,

58801

View Phone Number

Williston

,

ND

,

58801

View Phone Number

Williston

,

ND

,

58801

View Phone Number

Alexander

,

ND

,

58831

View Phone Number

Alexander

,

ND

,

58831

View Phone Number

Fairview

,

MT

,

59221

View Phone Number

Watford City

,

ND

,

58854

View Phone Number

MEDICINE LAKE

,

MT

,

59247
Kitchens and bathrooms are two of the hardest-working spaces in any home. When it's time to update them, ensure that they stay at peak functionality by hiring a Williston kitchen and bathroom remodeler. With an eye for aesthetics, a practical approach to layout and design, and the skills of a contractor, a bath or kitchen remodeler in Williston, ND can help you execute a remodel suited your personal style and needs.
What does a Williston kitchen and bath remodeling expert do?
Licensed North Dakota kitchen and bath remodelers are contractors who specialize in altering the structure of an existing space, rather than building one from the ground up. Because he or she must deal with a previous builder's work, the job can get more complicated than new construction. You might wonder why they often specialize in both kitchens and bathrooms, but if you think about those two spaces, they actually have a lot in common. Kitchens and bathrooms include an abundance of fixtures that require careful planning and installation, including sinks, faucets, tubs and toilets that all need water hookups and drainage. They also use similar materials, such as tile and stone for countertops and flooring, due to the nature of their use. So it makes sense that Williston kitchen remodelers and bathroom remodelers be one in the same.
A bathroom or kitchen remodeler translates architectural plans from page to reality; some are also trained to provide design services so that you don't have to hire a separate pro. Like a general contractor, a kitchen and bathroom remodeler in Williston, ND is responsible for hiring and supervising subcontractors and providing materials when necessary. They also should have a thorough knowledge of North Dakota building codes and construction-related legal issues, as well as current design and product trends. Here are some related professionals and vendors to complement the work of kitchen & bath remodelers:
Woodworkers & Carpenters
,
Kitchen & Bath Designers
,
Interior Designers & Decorators
,
Architects & Building Designers
,
General Contractors
.
Questions to ask a prospective bath and kitchen remodeler in Williston, ND:
How long have you been in the kitchen and bath remodeling business?

How many projects like mine have you completed?

Who will be working on the project?

Are the other workers employees or subcontractors?

Can you provide me with references?

May I see a current jobsite?

Are you and your employees licensed and insured?

What license(s) do you have?

What other training and affiliations do you have?

How do you charge, and what does that include?

Can you give me a written estimate?

What do your services include?

How will I be charged for parts and materials?

When can this job get done?

What is your policy for change orders?

What happens when cost exceeds the budget? What about changes to materials or labor pricing?

What will I need to provide?

Are there any important considerations or concerns you foresee with this project?

Find a Williston kitchen and bathroom renovator on Houzz.
Narrow your search in the Professionals section of the website to kitchen and bathroom remodelers in Williston, ND. You may also look through photos of Williston, ND spaces to find kitchens or bathrooms you like, then contact the bathroom or kitchen remodeler who worked on it.
If you are a kitchen and bathroom remodeler in Williston, ND, it is time to grow your business with our
lead generation program
. Houzz Pro helps kitchen and bathroom remodeling pros grow their business, reach local homeowners, and win new projects with targeted local advertising. Schedule your
free demo
today!
Find kitchen and bathroom remodelers near me on Houzz
Before you hire a kitchen and bathroom remodeler in Williston, North Dakota, shop through our network of over 10 local kitchen and bathroom remodelers. Read through customer reviews, check out their past projects and then request a quote from the best kitchen and bathroom remodelers near you.