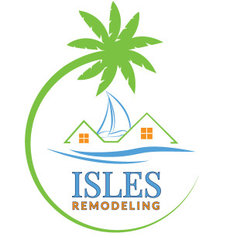 Isles Remodeling LLC
Kitchen & Bath Remodelers
About Us
Why Us? We have a true dedication, passion and love for Remodeling! Designing remodels with genuine care and attention while communicating with our clients every step of the way! We are personally involved in all planning, construction and warranty phases to ensure your expectations are exceeded. You become part of our family!
Services Provided
Backsplash Installation, Bathroom Remodeling, Cabinet Installation, Custom Bathroom Vanities, Custom Cabinets, Custom Countertops, Custom Kitchen Cabinets, Home Remodeling, Kitchen Remodeling, Bathroom Design, Bedroom Design, Demolition, Interior Door Installation, Laundry Room Design, Soffit Repair, Stucco Installation
Areas Served
Charlotte Harbor, Punta Gorda, Punta Gorda Isles, North Port, Port Charlotte
Category
Back to Navigation
Back to Navigation
Business Details
Business Name
Isles Remodeling LLC
Phone Number
(941) 249-5264
Website
Address
16055 Begonia Drive
Punta Gorda, FL, FL 33955
Typical Job Cost
$30,000 - 250,000
We understand the budget conversation can be slightly uncomfortable and usually comes with a bit of anxiety, but it allows us to match up the scope of work to your desires while helping you stay within your budget. Unsure of what a project might cost, please give us a call!
License Number
CBC1260354/CFC1429681
Followers
Back to Navigation
Back to Navigation
Contact Isles Remodeling LLC
Get Matched with Local Professionals
Answer a few questions and we'll put you in touch with pros who can help