Landscape Architects & Designers in Winthrop, WA
Don't know how to begin? See our

Hiring Guide

for more information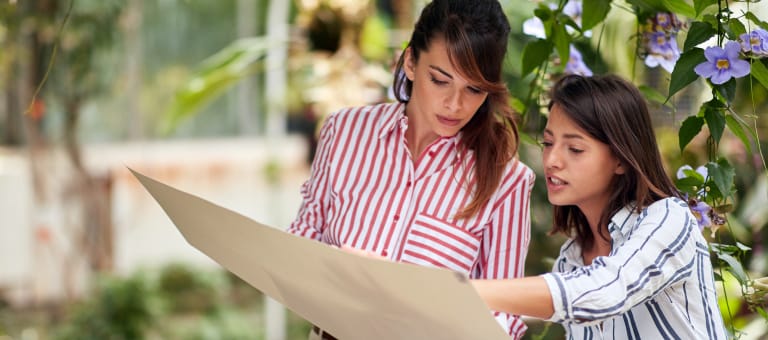 Landscape Architects & Landscape Designers
Who they are
Professionals who design and plan outdoor spaces, creating beauty and cohesion.
Why you should hire
Landscapes flourish — and can boost home value — when designed by experts with an eye for site analysis, aesthetics and the environment.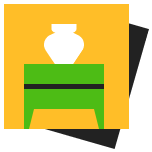 Not sure which styles to choose?
Mouse over to learn more.
Born and raised in Okanogan, Washington. Eric is very familiar with the local climate and how that can affect you...

Read more

Need help?

Get instant recommendations

Select your project type, answer a few questions, and let Houzz connect you to pros right away

Providing landscaping architect and design work in the Manson, WA area.

Read more

View Phone Number

Manson

,

WA

,

98831

View Phone Number

Manson

,

WA

,

98831
Professional landscaping anchors a house to the site, connects it with the environment and creates a welcoming entrance to a home. A Winthrop landscape architect or designer works with living plants as well as building materials to design for future growth and maintenance as well as the present visual appeal. Landscape architecture is very regional, so look for a landscape designer in Winthrop, WA that's familiar with the local climate and plant types that do well there. Start here to learn more about the landscaping services in Winthrop, WA that will help create your dream garden.
What does a landscape architect do?
The work of this outdoor professional includes most everything surrounding a home's exterior. A landscaping architect can even work with the home architect to choose the right spot for your Winthrop, WA house. From there the Winthrop landscaper will develop preliminary concepts for your front or backyard design based on individual needs including the climate and activities that will take place, as well as layouts and planting plans. Landscape architects will also design any structures or outbuildings that will be added to the space. Any grading changes that will be added to the yard are also the responsibility of the architect. This includes any drainage modifications. An engineer can also be responsible for these tasks, but licensed Washington landscapers are fully capable. Like building architects, they will produce preliminary concept drawings as well as detailed construction documents and planting plans. Three-dimensional renderings and illustrative plans are all supplementary.
What does a landscape designer do?
A Winthrop landscaping designer generally will have ecological, aesthetic and technical training, which helps them maximize the potential of your outdoor space. Keeping in mind both style and functionality, garden designers analyze your architecture and yard to produce a professional landscape design plan that may or may not include location and materials for walkways, patios, water features, fences, garden aspects and more. In addition, a landscaper in Winthrop, WA will carefully assess your geographic region to choose plants, trees and flowers that will flourish naturally, as well as address concerns such as drainage, screening and soil conditions. Certain landscape designing services only help with the planning portion, while some may deliver the plans and then oversee a hired landscaping contractor. Others — typically following a design-build approach — take care of both the design and all aspects of the landscape architecture and construction.
Before you hire a Washington professional landscaper, consider the scope and emphasis of your outdoor project. Landscape architecture firms typically hire individuals who hold advanced degrees in their field and are trained to develop comprehensive structural plans that include plants, hardscaping, water use, drainage and more. Local landscape designers, also known as landscape planners, typically specialize in the aesthetic and horticultural, rather than structural, side of yard and garden planning. They might or might not have advanced training. Even within their fields, backyard designers may specialize in hardscape- or vegetation-focused designs. In some cases you might need to hire additional help to get the outdoor space you want. Here are some related professionals and vendors to complement the work of landscape architects & landscape designers:
Landscape Contractors
,
Garden & Landscape Supplies
,
Tree Services
,
Gardeners, Lawn Care & Sprinklers
,
Decks, Patios & Outdoor Enclosures
.
Questions to ask prospective landscapers in Winthrop, WA:
Can you provide me with references?

How long have you been in the landscaping business?

What is your certification?

Do you have liability insurance?

How much do you charge, and what does that include?

What regions and climates are you skilled in?

Can you accommodate my special requests (such as ADA or LEED)?

What types of renderings will you produce?

What is your experience with similar projects?

When can you complete this project?

What do your services include?

Who will be working on the project design?

What happens when costs exceed budget, whether due to materials or labor pricing changes? What about changes made by the client or by the professionals — what kinds of situations would cause those costs to be incurred?

Can you provide me with a written estimate?

What will I need to provide?

Are there any important considerations or concerns that you know of or that might come up in the future with this project?

Find a Winthrop landscape architect on Houzz.
Narrow your search in the Professionals section of the website to Winthrop, WA landscape architects and designers. You can also look through Winthrop, WA photos to find a space you like, then contact the professional who posted the photo.
Find landscape architects & designers near me on Houzz
Before you hire a landscape architect or designer in Winthrop, Washington, shop through our network of over 4 local landscape architects & designers. Read through customer reviews, check out their past projects and then request a quote from the best landscape architects & designers near you. Finding landscape architects & designers in my area is easy on Houzz.