Manchester

Landscape Architects and Designers

Professional landscaping anchors a house to the site, connects it with the environment and creates a welcoming entrance to a home. A landscape architect or designer works with living plants as well as building materials to design for future growth and maintenance as well as the present visual appeal. Landscape architecture is very regional, so look for a landscape designer in Manchester that's familiar with the local climate and plant types that do well there. Start here to learn more about the landscaping services in Manchester that will help create your dream garden.

More
We are a small landscape architecture firm specializing in New England landscapes for residential projects.
Read More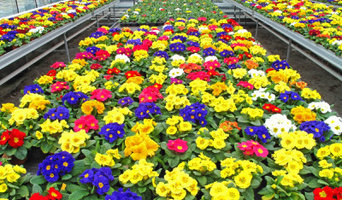 Established in 1992, Faulkner's Landscaping and Nursery is the leading retail and wholesale supplier of...
Read More
Founded in 1987, Bedford Design Consultants, Inc. is a Civil Engineering and Land Surveying firm located in...
Read More
I design food gardens based off of the structure of a natural woodland. These gardens contain everything from...
Read More
Routhier Land Consulting is a New Hampshire based company providing planning, design and permitting services...
Read More
Noble Landscaping is highly experienced in hardscape installations. We don't allow anything less than best. All...
Read More
Featured Reviews for Landscape Architects and Designers in Manchester

Elm Grove Property Solutions, LLC
Landscape Architects and Designers in Manchester
"We have worked with Kerry Schleyer of Elm Grove Property Solutions for over ten years now. Not only has she proven to be knowledgeable in her field, but her creativity and enthusiasm for what she does puts her in a very elite class. Her engaging personality has drawn numerous compliments from our clients over the years. She has a passion for her work, and it shows in her designs. We truly enjoy working with Kerry and hope to do so for many years to come!"
- Stone Blossom Landscape & Design, LLC