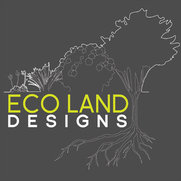 | | |
| --- | --- |
| | Eco-Land Designs, LLC |
1 Houzz Award
2 Houzz Badges
Contact Info:
EcoLand Designs
Pittsburgh 15212
Typical Job Costs:
$5,000 - 300,000

https://www.houzz.com/pro/ecolanddesigns copied to clipboard
Eco-Land Designs provides comprehensive landscape design-build services in the Greater Pittsburgh Area. We offer a full range of services from small scale urban landscapes to large scale master planning, placing strong emphasis on creating outdoor spaces to match our client's individual goals and budgets.
Services Provided
Custom Fire Pits, Custom Water Features, Drought Tolerant Landscaping, Edible Gardens, Garden Design, Gazebo Design & Construction, Hardscaping, Landscape Design, Organic Gardens, Patio Design, Pond Construction, Pool Landscaping, Project Management, Site Planning, Swimming Pool Design, Deck Building, Fence Installation, Masonry, Trellis Construction
Areas Served
Allison Park, Avalon, Bellevue, Ben Avon, Carnot-Moon, Castle Shannon, Crafton, Dormont, Edgeworth, Emsworth, Glenshaw, Green Tree, Imperial, Leetsdale, McKees Rocks, Mount Lebanon, Mt. Lebanon, Pittsburgh, Sewickley, Sewickley Heights, West View
Awards
Masters in Landscape Design, George Washington University with a certification in Sustainable Landscapes, ICPI/PICP Certified.
Write a Review
12 Reviews for Eco-Land Designs, LLC
Project Price
$10,000 - $49,999
TERRIBLE EXPERIENCE!!!! BEWARE!!! I've never written a negative review for anything before. I know this is a very long comment so if you're not inclined to read it all, stop now and find another landscaper. When i first met with Christine she seemed very pleasant, professional and knowledgeable. She seemed very enthusiastic about taking the job on. The proposal was around $25k which was much more than I anticipated. Still, I decided to go with her since, again I was impressed with her apparent knowledge and she also promised to complete the work by Memorial Day. I asked if she could get the cost closer to $20k and after removing some plants we agreed on a final price of about $21k although I never got a copy of the final proposal. My fault for not demanding it. She did get things done by Memorial day but it soon became apparent that there was very little design involved. She never did any drawings, (again my fault for not demanding them) but what she delivered was not what was in my mind when she proposed the work. If that wasn't bad enough she planted things that need full sun in shade. She talked me into a massive planting of low-grow sumac on a hillside saying that in fall it would look magnificent when they all turned bright red. It's still early but half of the leaves are gone and not a red one among them. I had to move about 30 "full sun" plants that she planted in shady areas. She planted Lilies of the Valley right outside my front door. I later had to remove and discard them when i found out that they are extremely poisonous. Something had been nibbling on them. I just hope it wasn't my dog. She installed a simple gravel fire pit without leveling the ground so the whole thing ran downhill about 20 degrees. Even after they tried to "fix" it I still had to have someone else come in at a cost of several hundred dollars. For this she charged almost $2000 The last straw was her response to the fact that 5 out of 6 rhododendrons pjms died after only about six weeks. The remaining one is alive and well right among the dead ones. I first texted her about this in July along with a picture of the dead plants. I got NO response. A few weeks later I texted her again. She responded, without even coming out to see them with a "suggestion" that I give them a little water. THE PLANTS ARE DEAD. Finally she came out and agreed to replace them. That was sometime around mid August. Three weeks ago she texted me that she would be replacing the plants that week. I'M STILL WAITING. For the quality of the job I give her a 3 For her complete lack of any sense of good customer service she gets a 0. By the way, with her extra charges the cost crept back up to almost $25k. RESPONSE TO ECO-LAND'S COMMENTS: WOW! Unbelievable distortions and bold face lies. She never provided me with a final copy of the proposal after changes that we discussed on the phone even after I sent the $10,000 deposit. Again, my fault for not demanding it. I'll never make that mistake again. How you could say that you thought I was happy with the job after the pea gravel debacle. You argued with me that it was fine the way it was and then begrudgingly sent a couple of guys over a couple of days later to try and straighten it out … unsuccessfully. At that point I was so upset and angry that I didn't want to deal with you anymore. The only reason I contacted you again was that five out of six plants dying is excessive. Again I don't even know how much I paid for them since I didn't get an itemized list of charges. I notified you in July that they were dead and I STILL don't have the replacement plants even after I told you to just drop them off and that I would plant them. I also noticed that you didn't mention the low-grow sumac. What a disappointment. This was the biggest area of planting so I can only imagine how much of the $24,000 that you charged me was for them since again you never gave me a detailed breakdown. I won't be wasting anymore of my time on you. The next correspondence you get will be from my attorney. FOLKS, DO YOURSELF A FAVOR. LOOK ELSEWHERE.

October 22, 2017
Last modified:

October 30, 2017

Comment from Eco-Land Designs, LLC:
Hi Lewis, We are disappointed that you are unhappy with Eco-Land. We enjoyed working with you and still hope to end on a positive note.

First—Thank you for the compliment about me being very pleasant, professional and knowledgeable. We were enthusiastic about your project as we are all of our projects. We promised the job would be completed by Memorial Day and were happy it was. Although not always possible due to factors beyond our control, hitting deadlines is an important customer service goal of mine.


Second—Regarding the (5) Shrubs that did not survive: We planted 262 plants on your property. (4) shrubs suffered due to reasons out of our control and unfortunately, did not spruce back up with fall weather. We have tried to rectify and replace these plants multiple times via phone, text and email even though we did not have a plant warranty on your job. 4 struggling plants out of 262 is actually an outstanding outcome. That is a great benefit to native plants! Regardless, I offered to replace these couple shrubs for you. You requested that the new shrubs be planted in a different location. Re-digging holes requires additional labor but I agreed to do that at no charge. I asked you to mark where you would like them planted. You requested an exact time that the crew would arrive and I explained that a full landscape crew is not sent for plant replacements and that this was done at non-scheduled times. I asked again via text message where you would like the new shrubs planted. I never got a response from you on Oct. 13th and was waiting to hear back. I contacted you again 10 days later via phone voicemail stating I had your (5) shrubs and we were ready to plant them. You texted me to just drop them off… which we did.

I have to disagree with you that we planted full sun plants in shade. Many native plants can thrive in various light areas and I would not change the location of any plant in your garden. You liked the idea of Lilly of the Valley along your walkway and it was very happy there. I cannot be held responsible for rabbits or deer eating plants but we did meet and I advised that if something was munching on them, there are various deer/bunny sprays to help prevent this. I was never informed before, during or after the project that your dog was a concern in terms of eating plants.

Third—The dry-laid pea gravel was not installed improperly or at a 20 degree slope and the price was very reasonable for the material and labor needed to construct. All surfaces need a 2-5% slope for water runoff and your yard was already graded this way. You seemed pleased with the end result, as were we, and never brought a concern to my attention once the job was complete.


Fourth—Concerning your budget… we successfully worked with you through on site meetings and email to meet your budget. You were given a full proposal which was revised multiple times in order to finalize this budget. You also sent us back an executed contract which clearly shows the scope of work and the final cost of $21,000. We are fully transparent with all of our costs and details of a project in our scope of work. The extra costs billed after the project were items that you added once we arrived at the job. Some of these tasks included regrading, removal of existing plants, raking/weeding a sand area, mulching additional beds, adding weed fabric and transplanting your existing shrubs..all of which were not a part of our agreed original proposal.

Although we aim for 5 star customer service, when clients make material changes to the scope of work, add additional items, change their minds about plant placement that have already been planted – this costs money. At the end of the day, we are a business and cannot do extensive additional work for free.

To make it seem that I added $4,000 in extra costs at the end of the job is disingenuous. First, I aim to be completely transparent and proactive on any additional`sea costs when a client increases the scope of work. Nobody likes surprises. You were provided an email on 5-22 that outlined the estimated charges for the extra work. In short – the cost crept up because you added onto the project and all costs were provided to you via email. I do not think a smart person like yourself would have paid in full and in full promptly if you felt misled or cheated with additional costs by my company.

I am hoping that there was a breakdown in communication regarding the plant replacements and this had led to your frustration. Although we are very disappointed and surprised by your review, we thank you for taking the time to provide your feedback.
Project Price
$10,000 - $49,999
Christine provided great advice and ideas. She worked with me to ensure the project fit my budget. The crew did an excellent job on our patio and cleaned up the work area at the end of every day. I highly recommend Eco-Land
Project Price
$10,000 - $49,999
ELD did quite a bit of work on my property, including: 2 aggregate concrete walkways, aggregate concrete patio, stone steppers between patio and walkways, front foundation planting beds, side woodland reforestation, large planting bed between house and barn to reduce standing water. I don't think I can overstate how little there was before the project started. Just plain grass right up to the house and old walkways. What is there now is in my opinion stunning. I could never have imagined it or made it happen on my own. Christine's vision and her contractors craftsmanship and occasional input made it all happen. It has truly changed how we use our outdoor space in a phenomenal way. If you are considering them for planting beds I highly recommend them. Each time I pull up to my house, I am beyond pleased with my decision to chose Christine and ELD. If you are considering them for a patio or outdoor entertaining space, I also highly recommend them. After their work has been completed be prepared for you to be less productive for awhile as you will spend all your time sitting outside enjoying your patio and cold beverages! From design, to implementation to follow up care and help I am very happy with my decision to work with Christine and EcoLand Designs for my extensive project. There will be more future work at my home and I look forward to working with Christine again.




Project Price
$10,000 - $49,999
Christine's work was amazing. Her bid was through and accurate and along the way she worked quickly to resolve issues and make changes based upon our feedback. Her crew was professional, clean, courteous and very helpful. As we have new projects we will be calling Eco-Land Designs. Overall our job was completed on time and on budget and it exceeded our expectations.
Project Price
$10,000 - $49,999
Working with Eco-Land Design was a wonderful experience. Christine's attention to details made this project most enjoyable. We had just built a new home so not only did Eco-Land do the landscape and sod they also did the driveway, back patio and landscape lighting. Christine's love of native plants and a good eye for interesting grasses, shrubs and trees made our yard a show place.

Project Price
$10,000 - $49,999
We had exterior exposed aggregate concrete and retaining walls removed and replaced with colored and stamped concrete. We also had our flower beds replanted and had a trellis and rain barrel erected. We were very pleased with Christine's enthusiasm and passion for her work. Her concrete subcontractors are top-notch! We hope to hire her again when we redo our front driveway in a few years.
Project Price
$10,000 - $49,999
Christine and Eco-Land constructed a boulder bench & fire pit in our backyard. I wanted the additions to blend in with the other boulder work in my yard. The result was beautiful. Christine goes out of her way to be helpful and is always professional. I'm planning on using them again.
Project Price
$1,000 - $9,999
The front of our yard had a bank of pachysandra that was overgrown with weeds and several empty spaces. I wanted to give the front of our house some curb appeal by removing much of the pachysandra and creating an "English Garden" look with easy maintenance. I also had a few areas in our back yard that needed some plants and a larger tree to cover a receptacle. I was referred to Eco-Land Designs by two friends. Christine from ELD returned my phone call and scheduled an initial meeting promptly. She really listened to me and provided great ideas. She was extremely responsive to my questions and concerns. She took the time to understand what I wanted and offered wonderful options along the way. Christine was very knowledgeable about plants and trees that would thrive in our climate. She was very helpful with suggestions on how to maintain the area. The work looks beautiful and the services provided were on schedule. Christine and her team were very friendly, professional and hard-working. I will be happy to work with ELD in the future. I am pleased to be able to recommend Christine and her team.
Project Date
September 2011
Project Price
$1,000 - $9,999
I wanted to give my yard a face lift and was referred to Eco-Land Designs by a friend. My yard was very boring and had a hill that was overgrown and unsightly. ELD met with me and were very friendly and answered all my questions. Christine asked me questions as well and got a great idea of what I was aiming for. She really listened and made things very clear. I had met with a few other companies that told me their ideas and really didn't listen to me. Eco-Land was different. I am so pleased with the work and my yard looks beautiful! The price was very competitive. I would recommend using Eco-Land Designs without a doubt and plan on using them soon for a new patio!
Project Price
$1,000 - $9,999
As a homeowner for over 30 years I have had the opportunity to work with a variety of home improvement professionals, too many to even remember. However, because of the professionalism and knowledge of the business, specifically landscape architecture and the design, I will hire Eco-land Design for all my future projects. Christine and her crew provided us with excellent ideas. She was able to understand my ideas and complete the work as I envisioned the project. Christine is extremely professional and the project was done at a fair price
Project Price
$10,000 - $49,999
Using Ecoland design was a very positive experience. They did the work quickly and exactly as we discussed. They came up with creative and practical ideas. I would reccomend them to anyone.
We had a new patio / fire Pitt and landscaping done by echo design. We were very please with the results. Christine of echo design is talented, knowledgeable and hard working. I would highly recommend her.
Provide Professional Advice and Inspiration
Tired of reading all the DIY tutorials? We are here to help. With over 1 million home professionals on Houzz, you'll easily find the trusted professional for your next project.
Collect Reviews from Homeowners Like You
Read through the reviews of other homeowners before ever hiring a professional to help with your project. If you have questions, simply respond to other homeowners' reviews or head to our discussion forum for a second opinion.
Contact Pro in Just a Second
We have up to date contact information for more than 1 million home professionals. If you're browsing Houzz and have a contractor in mind, then you'll quickly find that requesting a quote is easier than ever. And from one simple dashboard, you can even manage all the quotes you got.
Landscape Architects & Landscape Designers near Pittsburgh
Professional Categories in Pittsburgh
Related Services