Lodi, NJ

Landscape Contractors

Not gifted with garden tools? Professional Lodi landscaping companies are your best bet to get lush, lovely grounds year round. Hire a landscaper to create and maintain a beautiful yard that complements your home and blends into its native setting. From soil, grasses and plants to decks, walkways and patios, Lodi landscape contractors are well versed in the components that make up a functional and visually pleasing outdoor living space. Learn more about how a landscaping company in Lodi, NJ can help you with your yard below.

More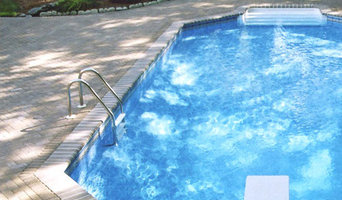 American Beauty Landscape Design is an industry leader providing innovative, creative, individual designs; that...
Read More
"Nature knows best" is not our slogan it's our guiding principle. 35 years in the landscaping industry has taught...
Read More
Gaia Gardens will create a beautiful, organic, and sustainable environment that integrates aesthetically and...
Read More
We provide top quality landscape design, planting, irrigation and lighting and many other services to enhance...
Read More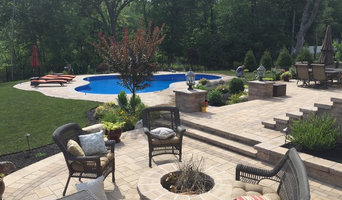 Starting with one lawn mower and a single truck 35 years ago, Eugene Randazzo built his company the old fashioned...
Read More
Our expertise falls within the design and build phase of high-end craftsmanship and detailed artistry. Liquid...
Read More
Award-winning landscape design and build company serving the Delaware Valley for over 30 years.
Read More
JBA Custom Masonry & Outdoor Living is one of New Jersey's premier hardscape companies specializing in full...
Read More
Warm weather means spending more time in your outdoor space. That time will be more enjoyable if your yard is...
Read More
Custom landscaping in New Jersey can help you transform your current outdoor living space or yard into a...
Read More
Mufson Landscape, Pool & Design is New Jersey's trusted name in Swimming Pools & Spas, Landscaping and...
Read More
PetrowGardens creates extraordinary outdoor spaces that strive to satisfy the desires of our clients while...
Read More
Since 1963, Michael Bellantoni has been providing professional grounds management throughout Westchester and...
Read More
Cashman Landscape Management and Design is a full service landscape company. We offer weekly maintenance services...
Read More
For over 40 years, Raimondi Horticultural Group has been a progressive leader in the interior landscape industry....
Read More
Featured Reviews for Landscape Contractors in Lodi, NJ

American Beauty Landscape Design
Landscape Contractors in Lodi, NJ
"we've been using ABLD for 20 years now and hope to be able to keep that going. They are customer-centric and friendly with focus on quality delivered service. On the design side, Jeff is knowledgeable, imaginative and a good listener to customer's needs without being pushy. On the landscaping side, Greg simply always takes care of our property as if it were his own. It's a pleasure to work with this bunch!"
- yigal baruch

Naturescapes Landscaping, Inc.
Landscape Contractors in Lodi, NJ
"Ray was great. Took time to understand what I needed and thoughtfully came up with the best plan of action. Execution was on time and beautifully done. Strongly recommended!"
- contactemilio

Gaia Gardens
Landscape Contractors in Lodi, NJ
"Gaia Gardens have been my go to landscaping professionals since I bought my house in 2008. Daria has helped me to choose the right plants for my yard and has done many landscaping projects for me, including planting hedges, flowers and fruit bushes and creating usable garden space where there had been only ugly cement. For the last year and half she has been doing yard maintenance as well. I love the Organic only policy of Gaia Gardens and I am always impressed by Daria's knowledge and expertise."
- HU-430114

Sietsma Landscape Operations Inc
Landscape Contractors in Lodi, NJ
"Awesome Team ... Have used Sietsma over 20 Years for all my landscape needs .. lawn cutting, plant trimming and fall/spring cleanups ... In addition to the entire design and planting of our current home ... Our property looks fantastic ! Green-Way Irrigation / Lighting is also a GREAT sister company ! Highly recommend ! Bob H. Wyckoff, NJ"
- Bob H

Randazzo's Landscaping Inc.
Landscape Contractors in Lodi, NJ
"Randazzo's Landscaping Inc. did a phenomenal job with my pool patio, retaining walls, lighting in stairs, landscaping and outdoor fireplace installation. It is a reputable, professional, reliable company which I highly recommend. Randazzo's Landscaping exceeded my expectations. I am extremely happy with the end result. They are the best!"
- Noreen Nannini

Liquid Designz LLC
Landscape Contractors in Lodi, NJ
"Our pool waterfall was one of Liquid Designz's earliest projects in 2005. Owner Jerry Romano's attention to detail and quality were and are second to none, as witnessed by the fact that we've enjoyed our waterfall for 8 years with no problems and many compliments. Having witnessed many of Jerry's projects over the years and several most recently, I have found Jerry to be a leader in his field with respect to his technical knowledge and expertise as well as his artistic creativity. He works with his clients to design a unique experience for them to fit their budget, large or small. If you're looking for top shelf quality, vision and creativity and a water feature experience you will enjoy for a long time, you will not be disappointed with Jerry Romano and Liquid Designz."
- Lubomyr Bilyk

Gasper Landscape Design and Construction
Landscape Contractors in Lodi, NJ
"I used Gasper to landscape my backyard, which was originally a hideous mass of old trees, a long-neglected rock pond, and an significant incline at its highest level at the rear property line going downhill to the house. Gasper implemented a wonderful curvilinear wall that turned a problematic back yard into a beautiful area. A couple years later I called Gasper to revamp the front yard. They removed a diseased pin oak, implemented a wonderful hardscaped wall (complements the one in the back yard), installed a sidewalk from the house to the sidewalk where previously none existed, and designed a lovely set of gardens. Gasper has been consistently timely, responsive and does impeccable work. Their staff is always courteous; the work area is left spotless; and, their landscape architect John S is excellent. They are not inexpensive, but they are worth every dollar. They also will coordinate bringing in other vendors for the job, as they did with the tree removal vendor and driveway vendor for my front yard."
- mlgoho

JBA Custom Masonry & Outdoor Living
Landscape Contractors in Lodi, NJ
"I hired JBA to do the stone work around my pool area and landscape and he did an unbelievably awesome job!!! We let Arthur come up with the design and layout and were SO impressed with his vision and execution of the job that we couldn't be happier!!! I will always recommend this company to whoever is in need of stonework or landscaping!!!"
- dorothydaniel

Hufnagel Landscape Design & Construction Group
Landscape Contractors in Lodi, NJ
"Honest, Professional and stands behind their work. Worked with them both commercially and on my own homes for the past twenty yers. Would not use anyone else!"
- lcarr1225

Robert Bradley Landscaping
Landscape Contractors in Lodi, NJ
"I'm very happy that I found Robert Bradley --I've worked with him for two seasons now, and his work has always been perfect. He's reliable and trustworthy and I highly recommend him."
- Rence Mathews