New Square, NY

Landscape Contractors

Not gifted with garden tools? Professional New Square landscaping companies are your best bet to get lush, lovely grounds year round. Hire a landscaper to create and maintain a beautiful yard that complements your home and blends into its native setting. From soil, grasses and plants to decks, walkways and patios, New Square landscape contractors are well versed in the components that make up a functional and visually pleasing outdoor living space. Learn more about how a landscaping company in New Square, NY can help you with your yard below.

More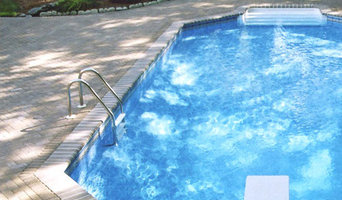 American Beauty Landscape Design is an industry leader providing innovative, creative, individual designs; that...
Read More
"Nature knows best" is not our slogan it's our guiding principle. 35 years in the landscaping industry has taught...
Read More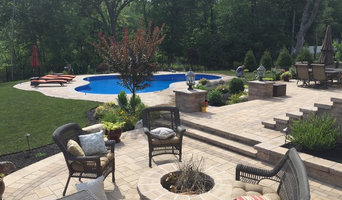 Starting with one lawn mower and a single truck 35 years ago, Eugene Randazzo built his company the old fashioned...
Read More
We have been in business 30 years, specializing in interior/exterior drainage, construction and landscape design....
Read More
We provide top quality landscape design, planting, irrigation and lighting and many other services to enhance...
Read More
Since 1963, Michael Bellantoni has been providing professional grounds management throughout Westchester and...
Read More
Mufson Landscape, Pool & Design is New Jersey's trusted name in Swimming Pools & Spas, Landscaping and...
Read More
PetrowGardens creates extraordinary outdoor spaces that strive to satisfy the desires of our clients while...
Read More
Our expertise falls within the design and build phase of high-end craftsmanship and detailed artistry. Liquid...
Read More
Custom landscaping in New Jersey can help you transform your current outdoor living space or yard into a...
Read More
Mark has been helping homeowners realize the potential of their outdoor spaces for over twenty years. He began...
Read More
For over 40 years, Raimondi Horticultural Group has been a progressive leader in the interior landscape industry....
Read More
JBA Custom Masonry & Outdoor Living is one of New Jersey's premier hardscape companies specializing in full...
Read More
Quality is paramount at Mario Forgione Landscaping and that's why we continue to attract customers from all over...
Read More
We are a family owned Long Island landscape design company specializing in pool design, paver patios, outdoor...
Read More
Featured Reviews for Landscape Contractors in New Square, NY

American Beauty Landscape Design
Landscape Contractors in New Square, NY
"we've been using ABLD for 20 years now and hope to be able to keep that going. They are customer-centric and friendly with focus on quality delivered service. On the design side, Jeff is knowledgeable, imaginative and a good listener to customer's needs without being pushy. On the landscaping side, Greg simply always takes care of our property as if it were his own. It's a pleasure to work with this bunch!"
- yigal baruch

Naturescapes Landscaping, Inc.
Landscape Contractors in New Square, NY
"Ray was great. Took time to understand what I needed and thoughtfully came up with the best plan of action. Execution was on time and beautifully done. Strongly recommended!"
- contactemilio

Randazzo's Landscaping Inc.
Landscape Contractors in New Square, NY
"Randazzo's Landscaping Inc. did a phenomenal job with my pool patio, retaining walls, lighting in stairs, landscaping and outdoor fireplace installation. It is a reputable, professional, reliable company which I highly recommend. Randazzo's Landscaping exceeded my expectations. I am extremely happy with the end result. They are the best!"
- Noreen Nannini

Michael L. Naclerio, Inc.
Landscape Contractors in New Square, NY
"Michael L. Naclerio, Inc. has taken care of my yard better than any landscape contractor I've ever used! I've recommended the company to my friends, and they were absolutely thrilled with the results. Aside from providing excellent, professional service, and being extremely knowledgeable, owner Mike Naclerio is incredibly nice and honest. We put together a plan for improving my yard a little at a time and within my budget. He will be taking care of my drainage issues, building a new stone patio, improving the front lawn and even repaving my driveway! Since he is a general contractor, Mike can provide the proper solutions to fix any drainage issues and other problems that can affect a home. I will continue to recommend them to anyone who needs a landscaper or general contractor!"
- nadine0711

Sietsma Landscape Operations Inc
Landscape Contractors in New Square, NY
"Awesome Team ... Have used Sietsma over 20 Years for all my landscape needs .. lawn cutting, plant trimming and fall/spring cleanups ... In addition to the entire design and planting of our current home ... Our property looks fantastic ! Green-Way Irrigation / Lighting is also a GREAT sister company ! Highly recommend ! Bob H. Wyckoff, NJ"
- Bob H

Bellantoni Landscape
Landscape Contractors in New Square, NY
"We used Bellantoni to build our fence. We had many companies come and give us a quote, but they had the best plan and quote for our yard. We have a large dog, pond and steep slope, so it was a bit tricky. We love our fence! They were professional and did a great job!"
- melly6161

Mufson Landscape, Pool & Design
Landscape Contractors in New Square, NY
"Nat and his team did a fantastic job with my backyard! The workmen were respectful, professional and always left the site clean at the end of the day. The work was completed in a timely manner and the price came very close to the estimate."
- sharonnerudman

PetrowGardens Landscape Design
Landscape Contractors in New Square, NY
"Jay and his team designed and planted a new garden in our front yard last spring and it gave our home the facelift it needed. A love our new garden!"
- mbfess

Liquid Designz LLC
Landscape Contractors in New Square, NY
"Our pool waterfall was one of Liquid Designz's earliest projects in 2005. Owner Jerry Romano's attention to detail and quality were and are second to none, as witnessed by the fact that we've enjoyed our waterfall for 8 years with no problems and many compliments. Having witnessed many of Jerry's projects over the years and several most recently, I have found Jerry to be a leader in his field with respect to his technical knowledge and expertise as well as his artistic creativity. He works with his clients to design a unique experience for them to fit their budget, large or small. If you're looking for top shelf quality, vision and creativity and a water feature experience you will enjoy for a long time, you will not be disappointed with Jerry Romano and Liquid Designz."
- Lubomyr Bilyk

Robert Bradley Landscaping
Landscape Contractors in New Square, NY
"I'm very happy that I found Robert Bradley --I've worked with him for two seasons now, and his work has always been perfect. He's reliable and trustworthy and I highly recommend him."
- Rence Mathews