McCall, ID Gardeners, Lawn Care and Sprinklers
Not sure where to start? Let Houzz match you with local professionals for these projects: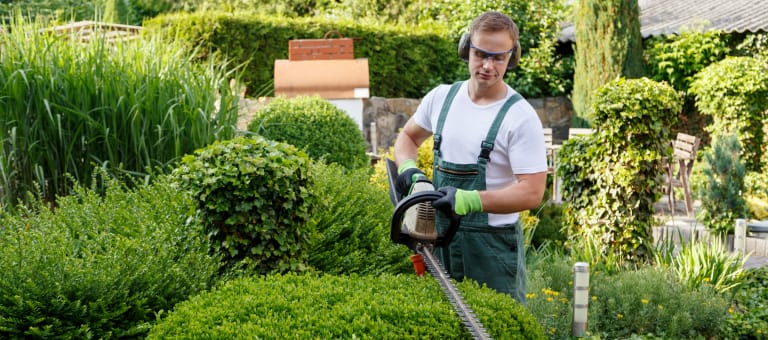 Gardeners & Lawn Care
Who they are
Landscapers beautify your yard by trimming, weeding and treating your plants.
Why you should hire
Yards require a lot of TLC! An expert can help you prevent pesky weeds, maintain that green grass, and keep your flowers blooming.
View Phone Number

Mccall

,

ID

,

83638

View Phone Number

Mccall

,

ID

,

83638

View Phone Number

Mccall

,

ID

,

83638

View Phone Number

Cascade

,

ID

,

83611

View Phone Number

Weiser

,

ID

,

83672
Do you get yard envy when you see your McCall neighbors' lush garden, and bemoan your lack of a green thumb? If you want a bountiful yard without doing a bounty of yard work, hire a gardener in McCall, ID! From lawn maintenance to plant cultivation to weeding to general landscaping, McCall, ID gardeners have the expertise and experience to create an abundant garden for you that will be the
cause
of neighborhood yard envy!
What types of services do gardeners provide?
If your speed is more "rock garden" than "green garden," hiring a gardener to tend to your McCall, ID yard is a no-brainer. They perform a wide range of services, including:
Planting, trimming and maintaining grass, shrubs, trees, flower beds and other plants

Mowing, weeding, fertilizing and general landscape maintenance

Sowing grass seeds and/or laying sod

Irrigation design and installation

Landscaping and hardscaping projects

In addition to the maintenance side of gardening, McCall, ID gardeners can help you with garden design and choosing specific plants and grass types for your climate and area.
Questions to ask a prospective gardener:
How long have you been in the business?

How many projects like mine have you completed?

May I see an example of a current or recent jobsite?

Who will be working on the project? Are the workers employees or subcontractors?

Can you provide me with references?

How do you charge, and what does that include?

Can you give me a written estimate?

What will I need to provide?

Are there any important considerations or concerns you foresee with this project?

Find a McCall, ID gardener on Houzz.
Narrow your search in the Professionals section of the website to McCall, ID gardeners. You can also look through McCall, ID photos to find examples of yards that you like, then contact the Idaho contractor who worked on them.
Find gardeners, lawn care and sprinklers near me on Houzz
Before you hire a gardener or lawn care service in McCall, Idaho, shop through our network of over 7 local gardeners, lawn care and sprinklers. Read through customer reviews, check out their past projects and then request a quote from the best gardeners, lawn care and sprinklers near you.