Waynesville, NC

Outdoor Play Equipment Suppliers

With little ones in the home, safety is likely foremost in your mind, especially for structures that are designed for them to climb on, swing from and jump over. If you've decided to add an outdoor play system to your yard, it's well worth hiring a Waynesville, NC professional to craft one that's solid and secure. Even if you choose to purchase a kit, an installer can ensure that it's put together correctly and that it will hold up with heavy use.

More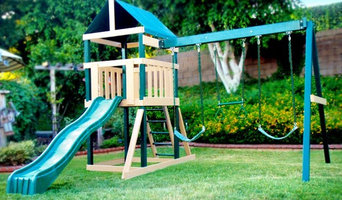 Asheville Playgrounds is North Carolina's premier design builder of custom, hand-crafted playgrounds and tree...
Read More