Complete Professional Commercial & Residential Panting Services Interior, Exterior. and custom finishes. At...
Read More
JPS is family owned and operated by Jason Keim. With hundreds of satisfied customers throughout the Gold Country...
Read More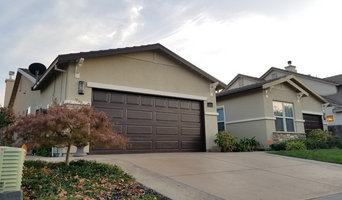 My name is Drew and my best friend Niraj is my business partner. We both attend Sacramento State. We jumped at...
Read More
We are a full service interior and exterior house painting company serving the Sacramento metro area. Thousands...
Read More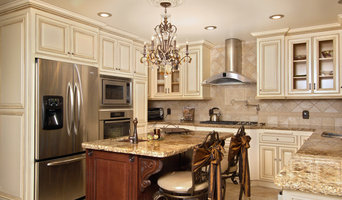 Diligence, Efficiency, and Exceptional Service..... painting the way it should be.
Read More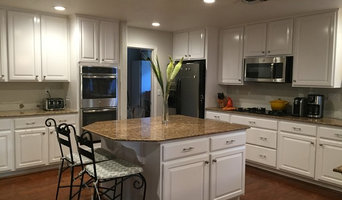 We are your residential painting experts that believe that quality and price do matter. Our mission statement is...
Read More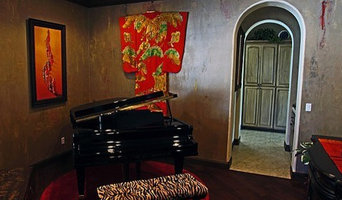 Professional painting company specializing in high-end finishes. VIP. Very Impressive Painters, doing Very...
Read More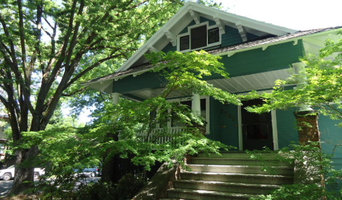 McCarthy Painting is a local residential and commercial painting company, providing first rate painting...
Read More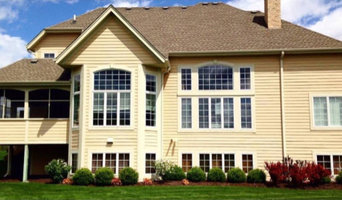 College Works Painting provides valuable, practical and life-changing business experience for college and...
Read More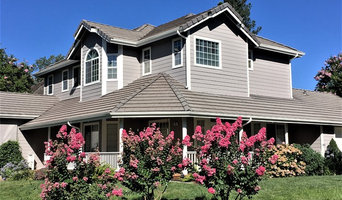 At POINT OF VIEW PAINTING, we appreciate the idea that color can make all the difference in the world. A quality...
Read More
Featured Reviews for Painters in Coloma, CA

Martin's Painting
Painters in Coloma, CA
"We searched a variety of sources to choose three painters to estimate a complete exterior paint job for a two-story home. The successful bidder was Martin's Painting (Alejandro Martin, owner) and proved to be an excellent choice. * Alejandro is professional and easy to discuss any element of the process with. He showed up when promised, his inspection of the exterior was thorough, and his bid was detailed, complete and competitive. His license was current and clear, and he was properly insured. From the beginning to end of the job he responded quickly to text messages asking follow-up questions. * Alejandro and his crew were extremely conscientious during the project and did not cause any unease or disturbance to the residents at home during the job, or to the neighbors. * Coverage was complete and uniform (spray-roll-spray) using top-quality paint. Overspray was almost nonexistent, we found only one tiny area which is amazing given the total area painted. * Cleanup was complete. It was evident when Alejandro and his crew arrived that they took exceptional care of their equipment, and that care extended to the home and its surroundings. * Alejandro returned a week later and, without extra charge, installed a couple strips of pigeon spikes in a high corner of the roof to eliminate a messy nuisance. We spoke with Alejandro about how he is growing his fairly new business and his plans for the future. He is doing what it takes to build a solid foundation for years of success and I recommend him without reservation for any of your painting needs."
- J P

Jason's Painting Service
Painters in Coloma, CA
"Amazing quality of work !!! Great Contractor , good Eye for color.. and picks quality products . On time ad also on budget !!"
- HU-612692

D&N Contracting
Painters in Coloma, CA
"Drew and Niraj painted my 16 year old home this past weekend. From beginning to end, they were the nicest, most courteous, most responsible and most respectful contractors I've encountered in a long time. The final outcome is also very satisfying; both in terms of the excellent job and the entirely positive interactions I had with them both. Their price was very was competitive and they held true to everything we discussed. Drew and Niraj are excellent communicators. They kept in contact to let me know the status of the project at all times and were always available to answer questions. The project went exactly as they said it would, even with rain and with 100% follow-through on everything that was promised. They were also very helpful with decision-making and made well-informed and helpful suggestions. Upon completion, they left the property clean and presentable. I am very pleased with the final product and recommend D & N contracting without hesitation"
- Antoinette Joy

CertaPro Painters - Sacramento
Painters in Coloma, CA
"Had them paint the exterior of my home. The estimate visit was nice - but so are they all typically. What set them apart was the level of communication, and especially the work crew! I was given all the information I needed to know how to prepare for their visit, what it would be like on that day, etc., etc. So we were fully prepared when they came - first big brownie point! The crew was efficient, very courteous, kept up communication with us throughout the process - and when they left the only evidence of their presence was our beautifully painted house! But that was not the end of it ... we got a follow-up visit to make sure the job was done correctly - he found things we'd missed, and had them remedied. Now that's honesty! They were admittedly skeptical of our color choices (chocolate house, creamy white trim and apple-green door ... before chocolate and green were so common a combination) - but they were highly respectful about it - and our house is still gorgeous!"
- liascott

Foothill Painting
Painters in Coloma, CA
"Dave, Chuck, Jesse and all the guys from Foothill were great to work with. Very detail oriented. Extremely creative. Showed up on time every time and kept the job on schedule. They painted every inch of the interior walls of our home remodel. They did all the finishes for our cabinetry throughout the house. And they also refinished some pieces of furniture. Everything looks awesome."
- mariannemason

Trico Painting
Painters in Coloma, CA
"Trico Painting painted the entire interior of our home exactly as specified, including the paint brand and grade specified, and within the time requested. The bid from Tim was less than the runner-up, the crew worked efficiently, left no drips or smears anywhere, and cleaned up all debris. I highly recommend Trico painting, as did the references I contacted."
- Maureen Bratman

VIP-PAINTING
Painters in Coloma, CA
"Mark Turpin and his team were professional, courteous, timely, and open to feedback. I was touched by how flexible Mark was to listen to my ideas. Often times I come across those who are dismissive of what the client really wants if it does not correspond to their own idea of what should happen. I was pleasantly surprised by Mark's ability to take what I wanted and make it into a reality. I love my house and what Mark has done with the painting. He is one professional I gladly refer to when asked."
- Gayaneh Karapetian

McCarthy Painting
Painters in Coloma, CA
"We needed several interior walls and ceilings, some of which were high and/or very awkward to reach. Courteous, efficient, honest, and a nice paint job. We'll use them again."
- Chris Franchetti

College Works Painting of Sacramento
Painters in Coloma, CA
"Although we were not actively looking to have our house painted, Kelly McGovern did such a nice job when she cold called us one weekend, we were willing to listen to her spiel. We had her come back to give us an estimate, and ended up hiring Kelly and her team to paint our house. Although it took awhile to nail down the schedule (primarily due to issues on our end), we eventually scheduled our job two months away. During that time, Kelly and her team were actively in touch, consulting with us on colors, timing, and pricing estimates/adjustments. Even though we changed our minds on the color two weeks before the schedule, Kelly handled the changes like a pro. Painting took about 4 days. The team was very considerate of keeping their materials out of the way, keeping the noise down and dealing with a loud barking dog. Their attention to detail was excellent and they did a great job cleaning up afterwards. We are very pleased with the result and would definitely hire College Works Painting again."
- shellyem88

Point Of View Painting
Painters in Coloma, CA
"POV just finished painting the exterior of our home and we couldn't be happier! Looks great and the crew was very professional about our needs. We had an awning that spanned the entire rear of our home that was a problem to complete painting above. Although we had several bids POV was the only one that seemed to have a sensible solution as to how handle it. The crew masked and covered everything so there was no overspray or paint on anything. Easy to work with, reasonable pricing and where to go if you don't want any problems and a great outcome!"
- William Schroeder