Complete Professional Commercial & Residential Panting Services. Interior and Exterior. Call me or book an...
See my projects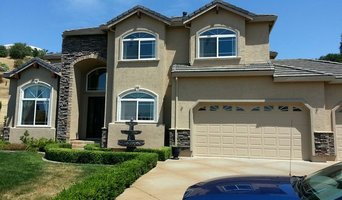 Ed and Justin are co-owners of a company that will get the outside of your home looking like new again, or give...
See my projects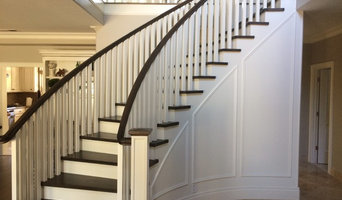 Customers become friends. We enjoy entering their lives and giving as much of ourselves as possible. Referrals...
See my projects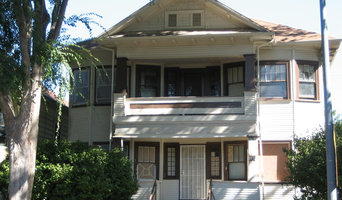 At Jim's Painting Services, we love our jobs and our customers. Seeing the finished product when a project is...
See my projects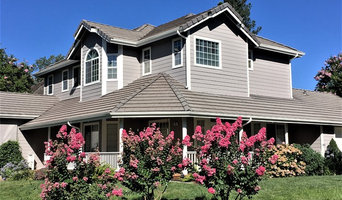 The professionals at Point of View Painting have over 30 years of experience in providing the type of quality...
See my projects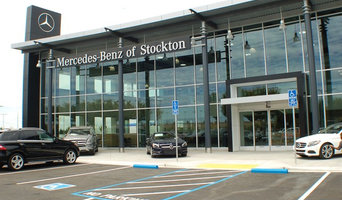 Kelso's Painting is a small, family owned, Residential & Commercial painting company out of Stockton, CA. We have...
Read More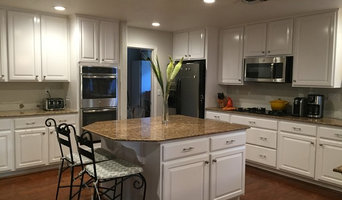 We are your residential painting experts that believe that quality and price do matter. Our mission statement is...
Read More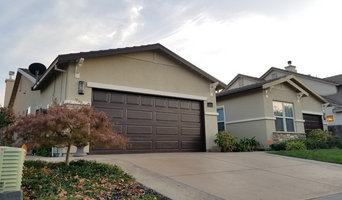 My name is Drew and my best friend Niraj is my business partner. We both attend Sacramento State. We jumped at...
Read More
Complete Professional Commercial & Residential Panting Services Interior, Exterior. and custom finishes. At...
Read More
JPS is family owned and operated by Jason Keim. With hundreds of satisfied customers throughout the Gold Country...
Read More
Spencer Flooring and Paint has just celebrated its Re-Grand Opening under our new name! As a trusted family...
Read More
OFFERING A 10% DISCOUNT ON ANY JOB $1,500 OR HIGHER IF YOUR MENTION HOUZZ. Fresh Coat Painters offers...
Read More
We are a full service interior and exterior house painting company serving the Sacramento metro area. Thousands...
Read More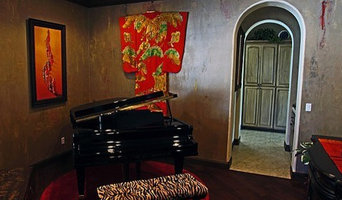 Professional painting company specializing in high-end finishes. VIP. Very Impressive Painters, doing Very...
Read More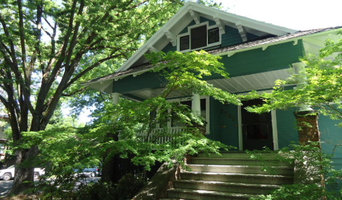 McCarthy Painting is a local residential and commercial painting company, providing first rate painting...
Read More
Featured Reviews for Painters in Sacramento

Kelso's Painting Inc.
Painters in Sacramento
"Kevin always was very professional you finish the job when he said he would I felt his rates are very reasonable and competitive will gladly have him again"
- Rick Dunn

Trico Painting
Painters in Sacramento
"The staff was respectful and efficient. They insured the areas were adequately sealed and cleaned everything upon completion. I love my new look in the master bathroom and laundry room. I have recommended this company to others."
- Glenna Smith

D&N Contracting
Painters in Sacramento
"Drew and Niraj painted my 16 year old home this past weekend. From beginning to end, they were the nicest, most courteous, most responsible and most respectful contractors I've encountered in a long time. The final outcome is also very satisfying; both in terms of the excellent job and the entirely positive interactions I had with them both. Their price was very was competitive and they held true to everything we discussed. Drew and Niraj are excellent communicators. They kept in contact to let me know the status of the project at all times and were always available to answer questions. The project went exactly as they said it would, even with rain and with 100% follow-through on everything that was promised. They were also very helpful with decision-making and made well-informed and helpful suggestions. Upon completion, they left the property clean and presentable. I am very pleased with the final product and recommend D & N contracting without hesitation"
- Antoinette Joy

Martin's Painting
Painters in Sacramento
"We searched a variety of sources to choose three painters to estimate a complete exterior paint job for a two-story home. The successful bidder was Martin's Painting (Alejandro Martin, owner) and proved to be an excellent choice. * Alejandro is professional and easy to discuss any element of the process with. He showed up when promised, his inspection of the exterior was thorough, and his bid was detailed, complete and competitive. His license was current and clear, and he was properly insured. From the beginning to end of the job he responded quickly to text messages asking follow-up questions. * Alejandro and his crew were extremely conscientious during the project and did not cause any unease or disturbance to the residents at home during the job, or to the neighbors. * Coverage was complete and uniform (spray-roll-spray) using top-quality paint. Overspray was almost nonexistent, we found only one tiny area which is amazing given the total area painted. * Cleanup was complete. It was evident when Alejandro and his crew arrived that they took exceptional care of their equipment, and that care extended to the home and its surroundings. * Alejandro returned a week later and, without extra charge, installed a couple strips of pigeon spikes in a high corner of the roof to eliminate a messy nuisance. We spoke with Alejandro about how he is growing his fairly new business and his plans for the future. He is doing what it takes to build a solid foundation for years of success and I recommend him without reservation for any of your painting needs."
- J P

Jason's Painting Service
Painters in Sacramento
"Amazing quality of work !!! Great Contractor , good Eye for color.. and picks quality products . On time ad also on budget !!"
- HU-612692

Spencer Flooring & Paint
Painters in Sacramento
"We had our master bedroom painted by Scott who was so patient with us picking just the right color. Then we had our living room, family room and bedrooms carpeted and I love it. Our base boards are gorgeous. They were such a clean, friendly, patient and professional frew."
- giardina97

Fresh Coat Painters
Painters in Sacramento
"After hiring Fresh Coat last fall for our exterior, we asked them back for some interior work. We've found Fresh Coat fairly priced, professional, and timely. Their whole staff, from the bidders to the painters, are friendly and willing to please. We'll be calling them back for future work, I am sure."
- myersgal

CertaPro Painters - Sacramento
Painters in Sacramento
"Garrett Rogers was wonderful to work with. They did a thorough estimate, and completed the work when specified. He helped pick an outdoor trim color that turned out to be perfect. We will use them again."
- janet4784

VIP-PAINTING
Painters in Sacramento
"We did a complete remodel of our upstairs in our home. This included 4 Bedrooms, 2 Bathrooms, the Hallway and down the stairs. We also had all the doors, door frames and window casings done by VIP Painting. Mark and his team were wonderful. They came in during the beginning phase of the remodel and we mapped out the whole plan. With the help of the Contractor, VIP was right on schedule. They even returned at the end of the project to put on the final touches. We really love the results and plan on using them when we remodel downstairs next year. We wouldn't consider anyone else. They are truly Professionals."
- Joyce Higley

McCarthy Painting
Painters in Sacramento
"Chris and his team are punctual, respectful and so talented! And patient!! They have done all our painting jobs and I would recommend to everyone!"
- kbenton01