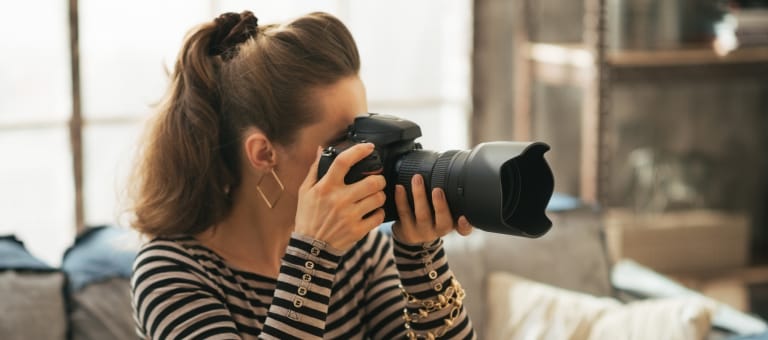 Photographers
Who they are
Professionals who specialize in photographing homes for real estate or portfolios.
Why you should hire
If you need to list your house or showcase your company's work, find a home photographer who knows how to take all the best shots.
Need help?

Get instant recommendations

Select your project type, answer a few questions, and let Houzz connect you to pros right away

Popular:

Architectural Photography
If you're thinking of selling or renting your Juneau, AK house, hiring a home photographer can make a big difference between making money and just breaking even. Think about when you look at photos of homes online: If the lighting is terrible, the quality is poor and the listing provides very few photos, don't you subconsciously associate these bad qualities with the homeowner or renter? A home photographer helps with those challenges.
What Is a Home Photographer?
A home photographer is trained to make your home look its best. If you are a design professional — an architect, an interior designer or a contractor, for example — consider hiring a photographer to capture your work to enhance your portfolio, and to attract and engage new clients. They understand what buyers and renters are looking for, and they have the equipment and editing skills to fulfill those expectations.
Professional home photographers vary quite widely in the services that they offer. Some photographers include home staging in their rate, some include editing and some want to come prior to the shoot date to set up shots. Others will not offer these services unless asked or will charge an additional rate. Make sure you ask the photographer beforehand what is included in the cost. If he or she does not offer everything you need, you might want to consider reaching out to other professionals to get the best finished product. Here are some related professionals and vendors to complement the work of photographers:
Home Stagers
,
Interior Designers & Decorators
,
Architects & Building Designers
,
Real Estate Agents
.
Before you call any potential photographers, make sure they have good references. Friends who've sold or rented homes before are great resources, as are local real estate agents. Look through each Alaska photographer's online portfolio to make sure what you're looking for is being offered. Once you've done that, it's a good idea to walk around your home and write down exactly how many and what types of shots you'll need. Include any specifications you might have, such as angles, things to consider about your home's Juneau, AK site, the time of day you think will be best and aspects of your home you want to highlight.
Questions to ask a home photographer:
Is photo editing included in your rate?

How long will it take for you to provide the photos?

Do you do home staging?

What happens if I don't like the first round of photos?

Do you offer consultations prior to the shoot?

Find a home photographer on Houzz.
Narrow your search in the Professionals section of the website to Juneau, AK photographers. You can also look through Juneau, AK photos by style to find a room you like, then contact the professional who photographed it.
Find photographers near me on Houzz
Before you hire a photographer in Juneau, Alaska, shop through our network of over 1 local photographers. Read through customer reviews, check out their past projects and then request a quote from the best photographers near you. Finding photographers in my area is easy on Houzz.