Santee, CA

Roofing and Gutter Companies

Roofs and gutters are two home elements that, when they do their job, go unnoticed. But when they malfunction, they make their presence known in a hurry — that's where knowing a good Santee roofer comes in handy. Hire the right roofing company in Santee, CA to install, repair and maintain your roof and gutters, and you'll ensure that these essentials perform at their peak.

More
Forever Builders is a family owned business, located in the heart of San Diego metropolitan area. We have build...
See my projects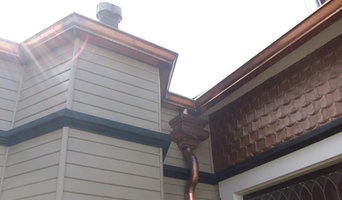 We are the Southern California leaders in fully automated Rainwater Harvesting Systems. Our rain based irrigation...
See my projects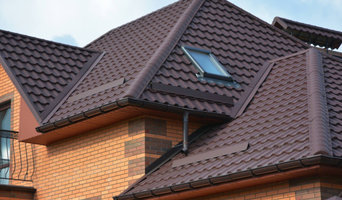 Our mission is clear: to provide premium roofing service for San Diego & Escondido cities. We recognize the...
See my projects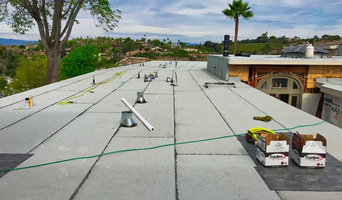 Here at GE Roofing we value our work and diligence in tackling any project and treating the home projects or...
Read More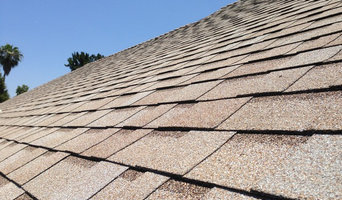 C39 Roofing specializes in all residential and commercial roofing systems, from the very large to the very small....
Read More
Pacific Roofing Systems is a locally owned full service roofing contractor specializing in the installation of...
Read More
Honest,Reliable,Knowledgeable in all aspects of Roofing Cost Effective and Economical Discounts for Military...
Read More
Forever Builders is a family owned business, located in the heart of San Diego metropolitan area. We proudly...
Read More
Distinctive Home Improvements treats all of our customers like friends and family and won't ask for your final...
Read More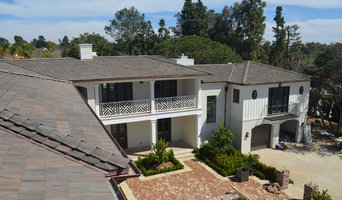 A Family Owned, Full Service Commercial and Residential Roofing Contractor. At Regan Roofing, we have the...
Read More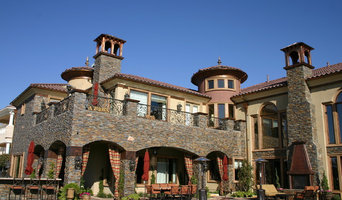 High end architectural and interior copper, including roof, gutters downspouts, fireplace surrounds, bathtubs and...
Read More
Since 1987, J.L. Ray Company has been building a reputation of quality and professionalism one project at a time....
Read More
Family owned and operated roofing company in business for 40 years. Mark has a commitment to high quality roof...
Read More
Featured Reviews for Roofing and Gutter Companies in Santee, CA

GE Roofing Gutters & Roofs
Roofing and Gutter Companies in Santee, CA
"You can count on these guys to do a great job! As a designer, I am very particular about the quality of workmanship. In addition, I wanted a very clean contemporary look. I have used them twice, once in December of 2015 and again in January 2018. Both times they have been extremely professional, reliable, honest and caring. The prices both times have been very reasonable. Gonzalo, the owner, is very reachable and quick to return a call if you need him. Above all, he is courteous and does everything he can to meet your needs. Extremely pleased...highly recommend!"
- Kerry Clark

C39 roofing
Roofing and Gutter Companies in Santee, CA
"I had a small leak on my house roof most of the roofers wanted up to $1500.00 for repairs, C39 roofing came and took a look and told me that it could be fix for the min. of $600.00 also included was awritten guarantee..Two years later My porch started to leak I Call C39 they came rightaway fixed it and again gave me a guarantee...this company are Pros. at what they do. they clean -up after themselfs, are Fast, and on time."
- gilbertquintanilla

Pacific Roofing Systems
Roofing and Gutter Companies in Santee, CA
"I hired Tom and his team to re-do the roof on my house in Newport Beach. My roof was completely outdated and an eye sore for my community. The construction workers were pleasant and courteous while the construction was going on. I have since recommended Pacific Roofing Systems to several neighborhood families."
- Cam Ville

ADVANCED ROOFLEAK SOLUTIONS INC.
Roofing and Gutter Companies in Santee, CA
"Erik and his crew were very professional, polite and prompt with their repair work. I highly recommend them and will use them again in the future."
- Sue Tran

Forever Builders
Roofing and Gutter Companies in Santee, CA
"Was speaking with a freind about a possible bathroom renovation (tiles, plumbing, plastering etc.) and he introduced me to Dan from Forever Builders. We discussed quotes other companies had provided for us, however I was still skeptical. He provided me with an extremely reasonable quote BUT ALSO guaranteed 24/7 contact with him incase I had any questions at all hours of the day. He and his team were amazing. Kind, freindky, but most importantly efficient. Since then (October 2018) i have recommended them to many freinds. Thank you guys!"
- David C.

Regan Roofing, Inc.
Roofing and Gutter Companies in Santee, CA
"Responded quickly to request for estimate, within several days. Provided estimate next day. Clearest, most professional estimate received. One of best ever received. Began work when agreed to and finished more quickly than specified. Workers were professional, polite, cleaned up each day, spoke English. Company was quickly responsive to every email and phone call. HIGHLY RECOMMEND."
- mammere

Hans Liebscher Custom Copper Work and Design
Roofing and Gutter Companies in Santee, CA
"Custom Copperworks have done a couple of projects for me. Up front they did a small copper clad window and in the back they did copper roof over my patio. Before hiring them I have searched far and wide all over California. Most places that claim to be able to do custom copper work actually are either extremely overpriced as they get they copper roof panel fabricated on the East Coast or are clueless. Anyway for my small window they used individually pressed copper tiles. After they finished they came back to bee wax it. This actually even wasn't in the contract. (I didn't even know that such thing exists) They melted some beeswax in a copper pot and hand applied it to the copper so that the design stands out better. Looks Amazing!!! What I would really like next are the real bronze windows and doors that they offer. Hmm… just need to think hard where to find money to fund this project."
- Joe

J.L. Ray Company, inc.
Roofing and Gutter Companies in Santee, CA
"Jeff and his team did an amazing job on our roof. They were on-time, on budget and best of all, my wife loves it!"
- Bernie Wohlfarth