San Francisco

Roofing and Gutter Companies

Roofs and gutters are two home elements that, when they do their job, go unnoticed. But when they malfunction, they make their presence known in a hurry — that's where knowing a good roofer comes in handy. Hire the right roofing company in San Francisco to install, repair and maintain your roof and gutters, and you'll ensure that these essentials perform at their peak.

More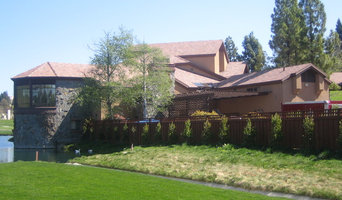 Sierra Roofing and Solar is the premier roofing and solar company in the East Bay with more than 10,000 satisfied...
See my projects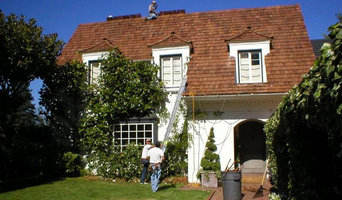 With over 20 years experience we're dedicated to providing quality service at reasonable prices for all of our...
See my projects
San Francisco Bay Area's Trusted Roofing Contractor Since 1976 with nationally award-winning roof installations...
Read More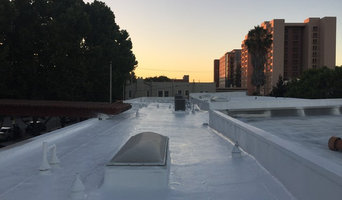 We know that your home is probably the biggest investment you will ever make and that you want a company with the...
Read More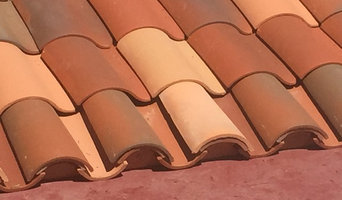 Paul Fowler, our president, a native from North Devon, England, settled here in the Bay area in 1987. Shortly...
Read More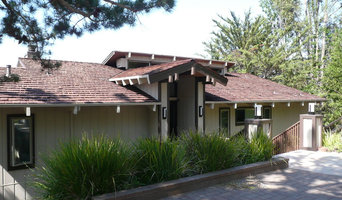 Established in 2004, Sustainable Roofing Solutions is fast becoming a unique and complete service provider...
Read More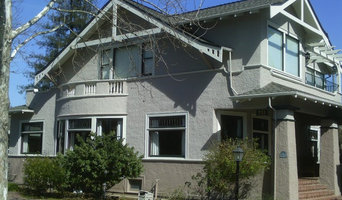 Nemmer Roofing team members offer licensed professional Roofing and Rain Gutter services to the commercial,...
Read More
Mr. Roofing, Inc. is an honest, comprehensive, and qualified roofing and solar integration service that has been...
Read More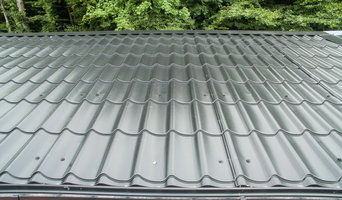 At Adam Roofing, we offer residential and commercial roofing services in Alameda to take care of the roofing or...
Read More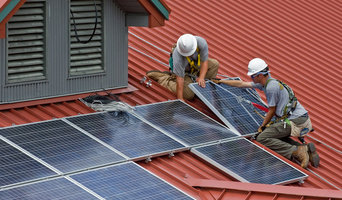 At Wiggins Roofing, we take pride in serving the residents of Redwood City and neighboring areas, who are looking...
Read More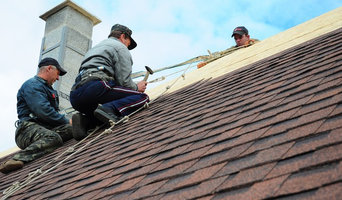 The roof is one of the most important elements of your home and business premises. At Mendez Roofing we offer a...
Read More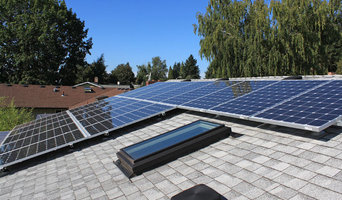 FRANCIS ROOFING CONTRACTORS! Francis Roofing is a state certified roofing company specializing in the...
Read More
Featured Reviews for Roofing and Gutter Companies in San Francisco

Wedge Roofing
Roofing and Gutter Companies in San Francisco
"I have worked with Wedge Roofing for over five years, their roof inspectors and sales staff have always met my tight time schedules. Their knowledge of roofing garnered over thirty five years of doing business has impressed my clients every time. When they perform a roof job it is performed to the highest standards by professional craftsmen. Customer service is the best and they have my highest recommendation. Terry"
- North Coast Insepction Services, Inc.

MC GRAW & SONS ROOFING
Roofing and Gutter Companies in San Francisco
"As a Business Development Manager for a large commercial GC company I get a chance to work with many different subcontractors. McGraw & Sons was very professional and responsive communicating with me every part of the project. Rudy was genuinely interested in do the best job possible for my father in-law. I would recommend him to others based on the large project he did on two different buildings on my father in-laws property."
- Kharlo Barcenas

Westshore Roofing, Inc.
Roofing and Gutter Companies in San Francisco
"Westshore Roofing has been my go to roofing company for a decade. We have done small projects, to whole houses and everything in between. They are professional, organised, and offer great value. Would highly recommend."
- Hand Craft Builders Inc.

SRS / SYNTHESIS-Design.Build.Restoration
Roofing and Gutter Companies in San Francisco
"Helen W. Alameda, August 2016 I am very satisfied with the work SRS did for me. I lived in another house for 30 years, I had two roofs installed and they lasted approximately 15 years each. This is the first time I used SRS at my current residence and I have a feeling this roof may last twice as long as the last ones. The previous roofers were in and out in about a couple of weeks more or less. I really didn't know what was going on then except that the new roof looked good. I paid for a new roof and that is what I got. The SRS job took longer to finish, but it seems I got more value for what I spent with their detailing. They did extra work tearing off additional layers of roofing, they completed extensive dry rot and carpentry work at the roof perimeter that was needed and installed extra flashings to prolong the life of some adjacent beams. The thing that separates SRS from the previous roofers is that Kasra, the owner of SRS, would explain everything to me daily on his job. He worked side by side with the roofers to insure everything was done correctly. He would regularly point out areas of concern on my roof. I could take care of it now, do it myself, hire them to do it or just catch it later. He also stated the pros and cons of delaying the work. My feeling is this is my house and I want to know how and when to take care of it. The best suggestion he made was to install a skylight in the garage and a sun tunnel in the darkest area of the house. In hindsight, I should have gotten these two items done years ago and now I cannot live without having free solar lighting. If you want a roofer who can explain everything to you when necessary then Sustainable Roofing Solutions is who you want for your next roofing job."
- helen06wo14

Nemmer Roofing
Roofing and Gutter Companies in San Francisco
"Very happy with his work, the project was done quickly and in a timely manner as they immediately provided care. Our roof was leaking in several places and they patched it up and corrected the problem. To this day we haven't had any problems with it. They will be the first ones we contact if we need roofing help in the future."
- domarina

Mr. Roofing, Inc.
Roofing and Gutter Companies in San Francisco
"i hired them to change my tar and gravel roof to a shingles roof. Also hired them to install solar panels on my roof. they were on time, finished the job on time, delivered exactly as to what they promised. also sent some over a month later to check on the roof."
- Aslam Shaikh

Adam Roofing
Roofing and Gutter Companies in San Francisco
"Adam roofing was wonderful to work with. Their bid was less expensive than other bids I received by a substantial amount but the work they did was excellent. They arrived on time and did the work expeditiously. The roofers cleaned up after themselves and were very polite. Thanks Adam roofing for making this a great experience! The best roofing company in Alameda. Excellent work !!"
- Amelia Hug

Wiggins Roofing
Roofing and Gutter Companies in San Francisco
"I've had Wiggins Roofing out for 2 different repair jobs and have been completely satisfied each time. In both cases Adam was quick to show up to assess and estimate the job. The estimates were fair and the time frame to repair was quick. No job overruns and the work exceeded my expectations in each case. I've worked with a lot of contractors over the years, and he is truly top notch. Not only does he do great work, but he makes sure you understand what he is doing and that you feel like his best/only customer. Thanks for all the work on my house!"
- Ava Smith

Mendez Roofing
Roofing and Gutter Companies in San Francisco
"The finest roofing company in Fremont. I couldn't be more pleased with my decision to choose Mendez Roofing to replace the roof of my personal home. Mendez Roofing not only takes measures to provide the highest quality of roof, they take pride in providing excellent customer service, communications, and follow up. I won't hesitate to refer Mendez Roofing to anyone needing a quality roof, from a quality company, run by quality people."
- James Rob

Francis Roofing
Roofing and Gutter Companies in San Francisco
"We had a very positive experience with Francis Roofing in every aspect — office staff, the salesman, the project manager, and the actual roofers those were amazing with their efficiency, proficiency, and stamina. They left the site clean at the end of each of the two days. The only issue was resolved quickly and pleasantly— they had our driveway power washed and the yard repaired after a truck went off the driveway delivering the dumpster. We recommend them highly."
- Andy Norman