Lesage, WV Junk Removal Companies
Not sure where to start? Let Houzz match you with local professionals for these projects: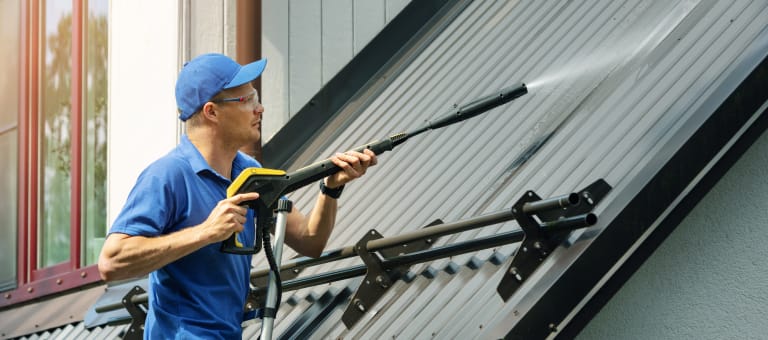 Cleaning Services
Look after your property value and personal well-being (and avoid upsetting your neighbors) by keeping your home neat and tidy. And whether you need a one-time deep clean or recurring services, there's no shame in asking for a little help to do the dirty work. Cleaning professionals can tackle everything from dusting and scrubbing to carpet cleaning and junk removal.
edgewater apartments Address: 1330 Kanawha Boulevard East Charleston WV 25301 Phone: 304-804-7007 Website: www.edg...

Read more

Click to call

Ironton

,

OH

,

45638

Click to call

Patriot

,

OH

,

45658

Click to call

Greenup

,

KY

,

41144

Click to call

Harts

,

WV

,

25524

Click to call

Logan

,

WV

,

25601
If you're planning a home renovation or major home clean out, hiring a residential Lesage junk removal service is a no-brainer. From the initial dumpster rental to electronics recycling to trash removal, using a junk removal company in Lesage, WV will ensure that removing the remains of your remodel or cleaning up your clean out efforts is as stress-free as possible!
What services do junk removal specialists perform?
In addition to doing regular trash and bulky item pickups, rubbish removal services will drop off a dumpster or other bin for use during a demolition or renovation project. The homeowner or contractor rents the dumpster for the duration of the project, and when cleanup is complete or the bin is full, the company is notified to haul it away.
There are full-service junk removal companies in Lesage, WV that help with everything from clutter and hoarding cleanups to appliance recycling to donating unwanted items. Keep in mind that you may need professional help removing certain items from your home, particularly if they're toxic or unstable. Here are some related professionals and vendors to complement the work of junk removal:
Tree Services
,
Environmental Services & Restoration
,
General Contractors
,
Home Builders
,
Landscape Contractors
.
Questions to ask a prospective Lesage, WV rubbish removal company:
Who will be working on the project? Are the workers employees or subcontractors?

How much do you charge, and what does that include?

Do you charge additional fees for the removal and recycling of electronics, appliances, etc.?

Do you donate usable items? If so, what organization do you donate to?

Can you give me a written estimate?

Are there any important considerations or concerns you foresee with this project?

Find rubbish removal professionals on Houzz.
Narrow your search by city or zip code for a list of Lesage, WV rubbish removal services. Get contact information so you can ask about rates, and read customer reviews to find the best rubbish and trash removal service for your home improvement project.
Find junk removal services near me on Houzz
Before you hire a junk removal service in Lesage, West Virginia, shop through our network of over 6 local junk removal services. Read through customer reviews, check out their past projects and then request a quote from the best junk removal services near you.