Junk Removal Companies in Winthrop, WA
Don't know how to begin? See our

Hiring Guide

for more information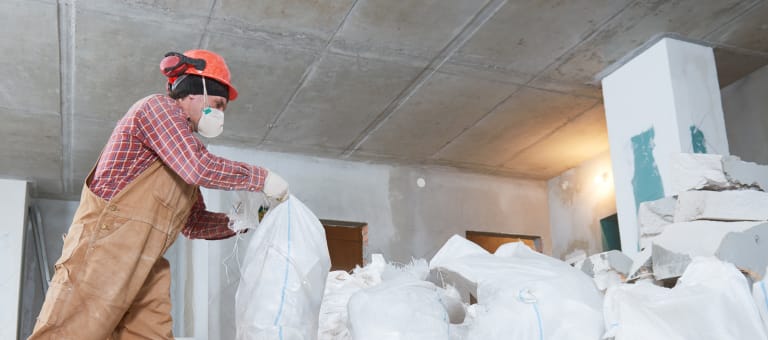 Junk Removal
Who they are
Pros equipped with the strength and gear to haul away your unwanted stuff.
Why you should hire
Junk removal is a lot of work! Let experts deal with the hassle of your old mattress, broken dishwasher or pile of remodeling debris.
We couldn't find any results
Tips for better results:
Try removing a filter to see more results
If you're planning a home renovation or major home clean out, hiring a residential Winthrop junk removal service is a no-brainer. From the initial dumpster rental to electronics recycling to trash removal, using a junk removal company in Winthrop, WA will ensure that removing the remains of your remodel or cleaning up your clean out efforts is as stress-free as possible!
What services do junk removal specialists perform?
In addition to doing regular trash and bulky item pickups, rubbish removal services will drop off a dumpster or other bin for use during a demolition or renovation project. The homeowner or contractor rents the dumpster for the duration of the project, and when cleanup is complete or the bin is full, the company is notified to haul it away.
There are full-service junk removal companies in Winthrop, WA that help with everything from clutter and hoarding cleanups to appliance recycling to donating unwanted items. Keep in mind that you may need professional help removing certain items from your home, particularly if they're toxic or unstable. Here are some related professionals and vendors to complement the work of junk removal:
Tree Services
,
Environmental Services & Restoration
,
General Contractors
,
Home Builders
,
Landscape Contractors
.
Questions to ask a prospective Winthrop, WA rubbish removal company:
Who will be working on the project? Are the workers employees or subcontractors?

How much do you charge, and what does that include?

Do you charge additional fees for the removal and recycling of electronics, appliances, etc.?

Do you donate usable items? If so, what organization do you donate to?

Can you give me a written estimate?

Are there any important considerations or concerns you foresee with this project?

Find rubbish removal professionals on Houzz.
Narrow your search by city or zip code for a list of Winthrop, WA rubbish removal services. Get contact information so you can ask about rates, and read customer reviews to find the best rubbish and trash removal service for your home improvement project.
Find junk removal companies near me on Houzz
Before you hire a junk removal company in Winthrop, Washington, shop through our network of over 0 local junk removal companies. Read through customer reviews, check out their past projects and then request a quote from the best junk removal companies near you. Finding junk removal companies in my area is easy on Houzz.