Fayetteville, AR

Siding and Exterior Contractors

The siding of your home is a hugely important factor when it comes to first impressions; a damaged or mismatched exterior can cast a negative light over a property's entire aesthetic! If you need new siding installed, or your exterior is in need of repair, repainting or replacing, a Fayetteville, AR siding and exterior contractor can help you out.

More
NWA Windows and Siding is proud to unveil our new website which provides a great deal of information on all the...
Read More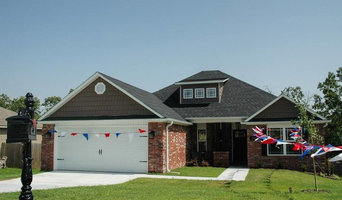 JTI Siding is a Christian company that has been siding homes directly for Homeowners for over 10 years. We are...
Read More
When you're in need of a Springdale, AR, window and door repair and installation contractor, contact Premier...
Read More
To.....COMPENSATE for any defects we encounter during the molding stage...... PLUS......Nothing ever sits...
Read More
Featured Reviews for Siding and Exterior Contractors in Fayetteville, AR

B & K Construction
Siding and Exterior Contractors in Fayetteville, AR
"Did a terrific job for us. Took care of dealing with the insurance company. Had everything done, house and shop building in less then a week even with re-sheeting the roof on the house. Polite and professional. Would highly recommend."
- Joyce Doeppke