Windsor, ON

Siding and Exterior Contractors

The siding of your home is a hugely important factor when it comes to first impressions; a damaged or mismatched exterior can cast a negative light over a property's entire aesthetic! If you need new siding installed, or your exterior is in need of repair, repainting or replacing, a Windsor, ON siding and exterior contractor can help you out.

More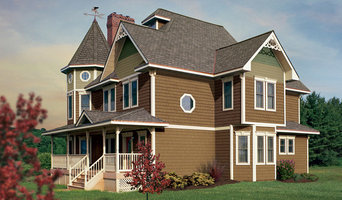 Our passion for roofing construction traces its roots back to 1979 in Detroit and since then we have never looked...
Read More
We specialize in siding and roofing , however we are a full-service exterior remodeling company. We use the...
Read More
Are you looking for a contractor to help you with your exterior projects? 3G specializes in gutters, siding,...
Read More
When considering doing major construction to your home or business, cost, quality, and warranty should definitely...
Read More
You are busy, right? You don't have time to go hunting around for a new cleaning contractor every year, right? ...
Read More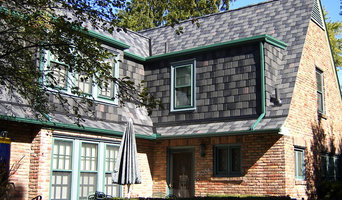 Established in 1994, we are a licensed and insured contractor providing quality improvements to both residential...
Read More
As a family-owned and operated company servicing Oakland County and the surrounding areas, Grennan Construction...
Read More
Most people who have home improvement or home repair work projects completed on their home are concerned with...
Read More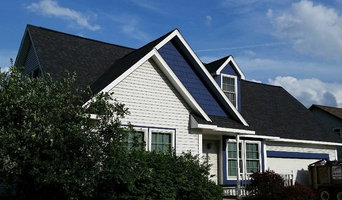 Best Choice Total Home Improvement is committed to providing Livonia and the surrounding area with the absolute...
Read More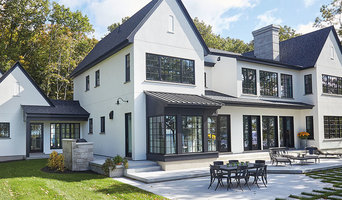 *Authorized Pella Platinum Certified Contractor* At Adkins and Sons, we've been family-owned since 1979. Let...
Read More
Featured Reviews for Siding and Exterior Contractors in Windsor, ON

American Standard Roofing
Siding and Exterior Contractors in Windsor, ON
"My roof needed replacement. I contacted Arnie Goodman and he was very nice to explain the process. He worked with us on the selection of the roof and payment. The technicians were very professional and completed the work in time. Everything was cleaned after the work was done. They came back to collect the nails when the snow was melted. I would recommend them to anyone that needs a roof replacement."
- rmshah50

John McCarter Construction
Siding and Exterior Contractors in Windsor, ON
"What a GREAT company to work with!! After quoting many different contractors, I chose John McCarter to replace our damaged James Hardie boards, repair a roof leak and fix our gutter problems. Sean came out to our home and was very knowledgable. No sales pitch here, just lots of years of experience. After a few days, he provided a very extensive quote breaking each project down with costs for both labor and materials. I was pleasantly surprised when I got a call that they could start our job ahead of schedule. Wendell was the contractor who took care of our repairs and he was outstanding. Wendell's attention to details exceeded our expectations. He was a pleasure to work with and as a designer, i'm super picky. John McCarter's team finished ahead of schedule and way below budget. I will definitely use them again and have recommended them to my neighbors. Thank you so much for the great service!!!!!"
- Carol O'Donohue

3G Home Exteriors - Michigan
Siding and Exterior Contractors in Windsor, ON
"Dustin with 3g Home Exteriors was incredible. The work was done on time, they cleaned up, everyone was professional, courteous."
- sue bernier

Rock Solid Exteriors
Siding and Exterior Contractors in Windsor, ON
"They remodeled our master bathroom. They replaced our existing floor structure, tiled floor, replaced vanity, vanity top and painted. They did a wonderful job! Love the new bathroom and having them here was a comfortable experience as everyone was very nice and respectable. Would definitely hire them again."
- Janet Canning

Lake State Cleaning
Siding and Exterior Contractors in Windsor, ON
"Excellent Customer Service! Prompt, Courteous and super attention to details. Listened to my requests for specific cleaning needs (that other companies wouldn't perform) and exceeded my expectations for all of them. So much so that I am now on their quarterly window cleaning schedule. Highly recommend Caleb and his team."
- jkaline

Proline Enterprises, Inc.
Siding and Exterior Contractors in Windsor, ON
"Roofing, siding and drywall. Did an excellent job. Professional and very meticulous! I hired them for more than one project."
- millerpatncarol

Grennan Construction
Siding and Exterior Contractors in Windsor, ON
"Great job roofing my 1925 English Tudor! Complete tear-off. Clean, neat courteous staff. Very responsive. Used them for my garage gutter project as well."
- Phil Dempsey

MZK Home Improvement & Roofing
Siding and Exterior Contractors in Windsor, ON
"MKZ arrived on time and was prepared to go to work immediately. Quality materials were used and when two pieces of wood were delivered warped, Mr. Kash had the construction materials vendor pick them up and deliver new replacements. Mr. Kash was very fast and efficient but took the necessary time to ensure that the work was done correctly. The estimate was accurate and the price vey fair and reasonable, especially considering the labor involved with out project. My wife and I are very pleased with the results, the work that MKZ did to our home. This project transformed our house from just another dated ranch house, into a home that we can be proud of and the show piece of the neighborhood. Thanks Mr. and Mrs Kash for a job well done, I will definitely recommend your company to all of my friends and family!"
- expat964

Best Choice Total Home Improvement
Siding and Exterior Contractors in Windsor, ON
"We obtained several estimates for our roofing/soffits/fascia project before choosing Best Choice. They were not the lowest price, but their bid included everything we were looking for, and we liked the products they proposed using. Best Choice is a family owned company, and both the company owner, Leon, and his son, Matt, kept in touch with us from the time of the estimate to completion of the job. They always called us back very quickly, listened carefully to what we said, and they made some helpful suggestions. There was no attempt to "build a bill", and the job was completed for the price estimate. We had one change to the scope of the work, and it was professionally handled using a Change Order. There were no surprises at the end of the job! They also got the job scheduled within a reasonable time frame, and it was completed on time. Both of the crews assigned to our project were Best Choice employees rather than subcontractors, and they were wonderful to work with. They showed up when they were supposed to be here, and they didn't take long breaks or leave early. They worked quickly and efficiently, and they were experienced and knew what they were doing. The crew leaders were here the entire time to answer questions and listen to any concerns, and they were aware of exactly what they were supposed to do and made sure it was done. The crews worked hard, and they were pleasant and friendly the entire time they were here. Leon and Matt also checked in occasionally by phone to make sure that everything was going as it should be. The crews kept the property reasonably picked up during the project, and it was very clean when they left. The dumpster for the demolition debris arrived the day before the job and it was removed within 30 minutes of completion. Upon completion of the job, all of the paperwork was promptly provided including a Full Unconditional Waiver of Lien and the warranty for the product used. Best Choice also warranties their work for 30 years, and they provided a copy of their own warranty. Our project was a great experience, and we would definitely hire Best Choice again."
- Kenneth Dyl