Reno, NV Spa and Pool Maintenance Professionals
Not sure where to start? Let Houzz match you with local professionals for these projects: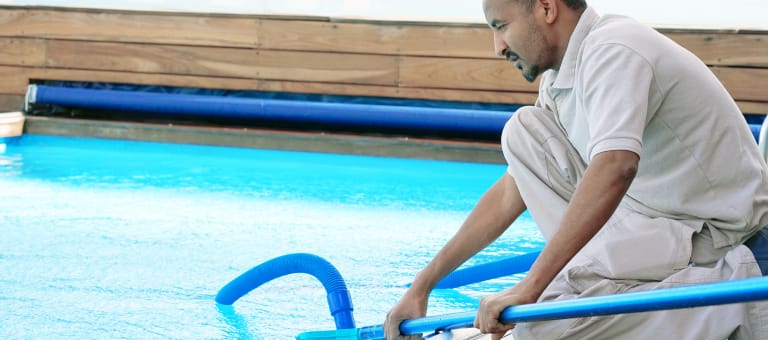 Spa & Pool Maintenance
Who they are
Pool cleaners and repairmen trained to keep pools and spas in tip-top shape.
Why you should hire
A pool should be a source of relaxation, not stress. A professional can help clean and maintain your pool — all you do is enjoy!
View Phone Number

Reno

,

NV

,

89509

View Phone Number

Sparks

,

NV

,

89431

View Phone Number

Sparks

,

NV

,

89432

View Phone Number

Reno

,

NV

,

89521

View Phone Number

Reno

,

NV

,

89521

View Phone Number

Carson City

,

NV

,

89706

View Phone Number

South Lake Tahoe

,

CA

,

96150
Pools and hot tubs are great fun, but they also come with not-so-fun upkeep and maintenance. That's where Reno, NV pool cleaning services come in — leave the dirty work to the professionals so you can enjoy swimming and relaxing without a single worry. Whether you've got a leak, cracked tile or just need recurring cleaning, you'll need a Reno swimming pool repair and maintenance company that you can trust to get the job done right.
What should I look for when hiring a pool cleaning service in Reno, NV?
Pools and hot tubs are big investments, so you'll want to make sure to protect them by hiring an expert who cares about them just as much as you do. Check that the Reno swimming pool maintenance service you are interested in actually specializes in the type of pool you have — chlorine and salt water pools have very different needs, and in-ground versus above-ground pools will require different upkeep and repair methods. Also, know who will be doing the repair or service; if it's one of the larger swimming pool services in Reno, NV, request that you get same person every time, otherwise you could get inconsistency in treatments. Good Reno pool professionals will keep a consistent schedule and log everything they do so that it can be referenced in the event that you switch companies or something does go wrong. Like any other professional, look for local pool cleaning companies near you with plenty of good reviews and relevant experience.
Questions to ask a prospective Reno pool maintenance company:
Can you provide me with references?

Do you specialize in my pool type? (chlorinated, salt water etc.)

How do you charge, and what does that include?

Can you give me a written estimate (for repairs)?

What do your services include?

What is your experience with similar projects?

Do you provide all of the necessary equipment and supplies?

Are there any important considerations or concerns you foresee with this project?

Find a Reno, NV swimming pool repair and maintenance specialist on Houzz.
Narrow your search in the Professionals section of the website to spa and pool maintenance companies in Reno, NV and read reviews and ratings for pros in your area.
Find spa and pool maintenance professionals near me on Houzz
Before you hire a spa and pool maintenance professional in Reno, Nevada, shop through our network of over 7 local spa and pool maintenance professionals. Read through customer reviews, check out their past projects and then request a quote from the best spa and pool maintenance professionals near you.