Orlando

Specialty Contractors
We are a family owned and operated Home Improvement and handyman service
Read More
Custom historical home remodeler specializing in historic trades and details specific to older homes.
Read More
EJMcopper, Inc. produces hand made, custom architectural copper work products of the highest quality. EJMcopper...
Read More
For the past 20 years ACT has been providing the highest quality garage flooring and concrete coatings to the...
Read More
Kitchen and Bathrooms full service company. In business more than 20 years, Cabinets, Counter tops, Windows,...
Read More
SureCrete Design manufactures over 1,400 decorative concrete products for the concrete industry from our...
Read More
At Aging In Place Safely, LLC, our CAPS professionals (Certified Aging In Place Specialist), are experts in home...
Read More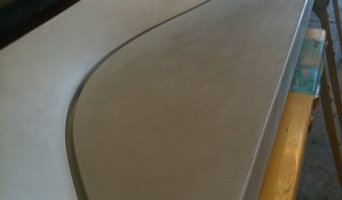 Sterling Wright is an American designer. His furniture and objects demonstrate a preoccupation with materiality...
Read More
Howard Affordable Insulation is Family Owned & Operated by Anthony & Erica Howard. With years of experience in...
Read More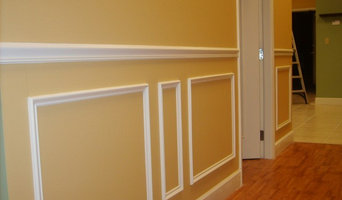 ARTDECOR CONSTRUCTION is fully licensed and insured contractor company specializing in high-end remodeling,...
Read More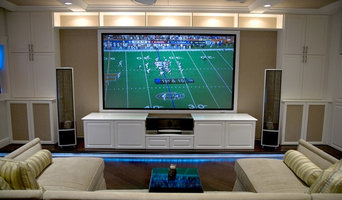 My goal with Audible Images is to provide knowledge to the consumer so that a good purchasing decision can be...
Read More
Superior Aluminum and Design LLC is family owned and operated. With over 20 years' experience in the construction...
Read More
Our purpose is to provide industry-leading foundation, crawl space, and concrete repair solutions to home and...
Read More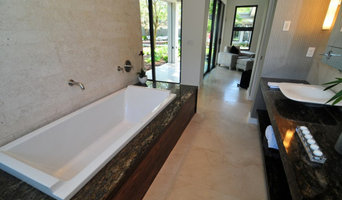 Swimming Pool Contractor
Read More
Featured Reviews for Specialty Contractors in Orlando

Dan's Home Improvement Service, LLC
Specialty Contractors in Orlando
"We had Dan's Home Improvement replace kitchen counters, new upgraded cabinet doors and drawers, build a small desk, rollout drawers, and a new sink and faucet. Dan is a perfectionist and our updated kitchen is beautiful. We would definitely recommend him as a contractor for any home improvement."
- Richard Verguson

Austin Historical
Specialty Contractors in Orlando
"I have worked with and around Austin Home Restorations on several projects. I am always impressed with his attention to historical accuracy and detail. Scott takes the time to investigate the history of the project with a eye for restoring its orginial beauty and intent of purpose."
- Walter Price Design Build

EJMcopper, Inc.
Specialty Contractors in Orlando
"I have a gorgeous custom made copper hood that is the focal point in the kitchen. Definitely worth the money"
- Mary Podnos

Advanced Coating Technologies
Specialty Contractors in Orlando
"ACT garage flooring is amazing. Had it in personal garage for over 10 years...........1948 Studebaker oil wipes up clean every time ! Also have coating on condo balconies for 6 years..............planted pots, sliding, grill issues & downtown urban grime...............wipes up & water hose it clean ! Still looks the same as day one. Love it !"
- Closet Factory

Wildwood Kitchen and Bath
Specialty Contractors in Orlando
"We found the salesman to be very knowledgable, and helpful in planning project. Workman was on time for appointment. Project in progress."
- jeanette1940

SureCrete Design Products
Specialty Contractors in Orlando
"Surecrete has long since been the leader in cutting edge Concrete Repair and Decorative Coating technology. Surecrete Xtreme series is a line of products that surpasses many products in ease of use and performance. We have had the opportunity to work with Surecrete over the past many years and can honestly say they are stand up guys with integrity and a willingness to go the extra mile. SureCrete has a line of products that range from fast setting super strength concrete countertop materials to concrete resurfacing and repair products that mix only with water. For those looking to distribute or install a great product from an ever growing company I would recommend SureCrete."
- Concreteideas.com

Aging In Place Safely, LLC
Specialty Contractors in Orlando
"Great job, very professional! A huge improvement for my mother and her ability to navigate her own home. Job was completed in a timely manner and all within budget. Thank you!!!"
- cheryl_amir

Howard Affordable Insulation LLC
Specialty Contractors in Orlando
"Without a doubt the best professional I ever hired as regards insulation for attics. Prompt, punctual and polite. I recommended Howard AI LLC to my neighbors as well"
- Nicholas Jordan

Superior Aluminum & Design
Specialty Contractors in Orlando
"Being in the contracting business ourselves we were concerned about choosing different local company's to do the work we needed in our new home in The Villages. Superior Aluminum came to us thru a recommendation. We were in need of a pair of windows in one of our bathrooms. All of the gentlemen who were on site were polite, considerate and concerned with keeping our home clean. The work was done in a timely fashion and we were very pleased with the results. We would highly recommend Superior Aluminum and would consider using them again and referring them to friends and family. Thanks Ron for a great job !!"
- dogod46

Stone Crazy, Inc
Specialty Contractors in Orlando
"A good contractor with fair prices. Kept all appointments and were on time . All countertops were done correctly the first time. Final products beautiful!"
- ntginter