Tequila, Jalisco, Mexico Masonry and Concrete Contractors
Not sure where to start? Let Houzz match you with local professionals for these projects: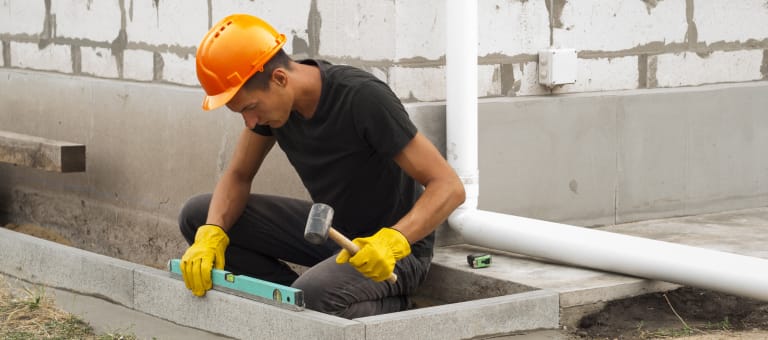 Stone, Pavers & Concrete
Who they are
Masonry and concrete experts who know how to handle hardscape.
Why you should hire
Hardscape requires serious expertise — and heavy lifting! A contractor can help bring your brick, concrete or asphalt ideas to life.
Importers and Distributors of natural stones for the construction &residential projects

Read more

Calle independencia 150, tlaquepaque 45690, Mexico

Guadalajara 45402, Mexico
Is it time you spruced up your outdoor living spaces? Creative Tequila pavers, masonry contractors and stone suppliers can help. Professionals specializing in hardscape such as walkways, patios and retaining walls will work with you to design, plan, install and even fix your exterior and interior home projects. Read further to learn how to best find and work with Tequila, Jalisco, Mexico masonry and concrete contractors.
What services do masonry and concrete contractors provide?
For the most part, people hire a stone or concrete contractor for large installations like driveways and walkways, or for home facades and exterior columns. These brick, pavers or stonework installations can add lots of functionality and visual curb appeal to your Jalisco home. Pavers come in a wide variety of colors, shapes and sizes, and the right vendor or specialist can help you choose a color and design that complements your existing landscaping.
From installing new exterior columns to repairing your chimney, masonry contractors can help you add both visual appeal and value to your property. They'll know what kind of installation makes the most sense for your Tequila, Jalisco, Mexico climate and regional style. Looking for something that will develop a patina with time? Or would you rather have your home feel brand new for years to come? Choosing the right kind of stone involves thinking about the future, too. Experienced brick suppliers and stone suppliers can help you find the material that will work for your home now and for years to come.
These professionals aren't limited to exterior work either. Whether you want a split-stone granite wall in the kitchen or need help installing traditional brick masonry on your fireplace facade, you'll want a professional to get it right. If you're already working with an architect or designer, he or she may be able to suggest a good Tequila, Jalisco, Mexico subcontractor to help out. Here are some related professionals and vendors to complement the work of stone, pavers & concrete:
Landscape Architects & Landscape Designers
,
Architects & Building Designers
,
Garden & Landscape Supplies
,
Driveways & Paving
,
Siding & Exteriors
.
Look for pavers and masonry contractors that have experience with:
New installations, from start to completion

Interior and exterior work

Remodels on a large and small scale

Repairs to existing stone, brick or concrete work

Familiarity with material maintenance

Find stone, paver and concrete contractors on Houzz.
Search the Houzz Professionals section for Tequila, Jalisco, Mexico stone, paver and concrete contractors. Browse photos and read reviews, and contact a pro if you like their work.
Find masonry and concrete contractors near me on Houzz
Before you hire a masonry and concrete contractor in Tequila, Jalisco, shop through our network of over 3 local masonry and concrete contractors. Read through customer reviews, check out their past projects and then request a quote from the best masonry and concrete contractors near you.