Boston, MA

Window Dealers and Installers

Essential to your Boston, MA home's beauty, function and feel, windows are one component that should never be overlooked. When they aren't doing their job, you'll know it, and the resulting leaks, drafts or other problems can be costly to rectify. Hire a trusted Boston, MA window dealer to help you select and install your windows, and you'll enjoy the rewards of your smart investment for years to come.

More
Founded in 1947, MI Windows and Doors still manufactures products that proudly feature the innovation, sleek...
See my projects
My name is Paul Sipe and I am the proud owner of Great American Fenestration Company. We specialize in...
See my projects
Winner of the 2015 and 2016 Angie's List Super Service Award! Renoviso provides custom online prices and...
Read More
Three Sons Window & Door is a family owned and operated remodeling business. Paul Nutile and his son Robert work...
Read More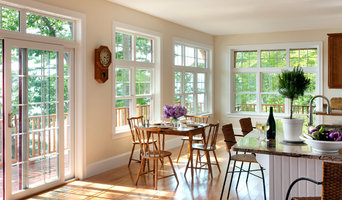 Harvey is a leading manufacturer and distributor of high-quality building products with 13 showrooms and 36...
Read More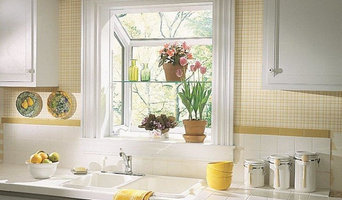 We provide replacement window quotes in 5 minutes online without a salesman coming to your home. Go to my website...
Read More
We build beautiful, energy-efficient windows and doors with meaningful details that matter every day. When...
Read More
Founded in 1991, Atlas Glass & Mirror is a full service glass sales and installation company that serves...
Read More
Pompei & Company is a custom stained glass studio with 40 years experience, serving the greater Boston, MA area,...
Read More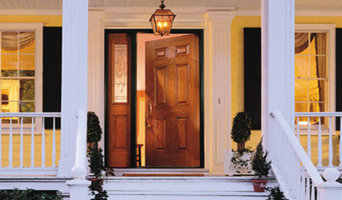 Rite Window serves New England, They sell and install high quality replacement windows, including the Andersen...
Read More
Looking for a beautiful, stress-free roofing, siding or window renovation? Call us. We hold an A+ rating on...
Read More
With over 30 years experience, owners Bruce Schulbaum and John W. Mills III are qualified to give you expert...
Read More
Featured Reviews for Window Dealers and Installers in Boston, MA

Renoviso, Inc.
Window Dealers and Installers in Boston, MA
"Renoviso was great to deal with, most professional and competent. All time frames were adhered to and the installation was neat and flawless. We could not be more satisfied. Product, price and workmanship were point on. From the start with the price quote online and accesss on their site it was a great experience."
- Andrew K

Three Sons Window And Door
Window Dealers and Installers in Boston, MA
"These guys installed new replacement Windows for our house and they did a fantastic job. From the estimate through job completion, they were prompt, professional and polite. Extremely competitive prices and value, excellent communication and an overall remarkable team. I would recommend them to anyone."
- pientka42

Harvey Building Products
Window Dealers and Installers in Boston, MA
"Harvey Industries are my go to suppliers for all my envelope and specialty needs for the last 20 years. I have never had any issues with deliveries, quality of materials or sales people. They are by far the best, consistent supplier with competitive pricing. A must use for contractors."
- Wellington Design and Construction

Zen Windows Boston LLC
Window Dealers and Installers in Boston, MA
"We hired Zen Windows to replace a French door with a large picture window. From beginning to end of this project, we received excellent customer service and we are very satisfied with the outcome. From initial measurements to installation to clean up, the entire process was stress-free and effortless on our end...Zen Windows did all the heavy lifting! We have since recommended them, without hesitation, to friends and family members and we will use them again in the future."
- capecodsfamousseamus

Pella Windows & Doors, Inc. of Eastern MA, ME & NH
Window Dealers and Installers in Boston, MA
"My favorite room in the house, thanks to my new picture window!! The contractors were great and payed attention to all of my requests."
- pgrun71

Atlas Glass & Mirror
Window Dealers and Installers in Boston, MA
"Atlas Glass was great! Jay was friendly and his pricing was the best out of the companies we had quote for our basement gym full length mirrors. He was prompt in the installation."
- Vicky B

Pompei & Company
Window Dealers and Installers in Boston, MA
"Over the past five years, I have engaged Joe and his firm on multiple occasions to create and manufacture stained glass inserts for a number of rooms in my house. Each time it was a pleasure to work with them, sometimes using stock drawings for the inserts and on at least one occasion creating a custom set of inserts based on a Frank Lloyd Wright design. Glass inserts fit well and were well made. I would highly recommend Pompei and Co for all your stained glass needs."
- john9883

Rite Window
Window Dealers and Installers in Boston, MA
"I had 12 windows replaced in July 2013 and this company was FANTASTIC! Crew was friendly and professional. They got the job done quickly and efficiently. They wer very organized and clean! I would highly reccomend this company to replace your windows. The windows are beautiful and are beyond what I expected. Pricing was perfect!"
- pandaval

Marshall Building & Remodeling
Window Dealers and Installers in Boston, MA
"I had a roof, vinyl siding, and windows done by this company. The work was of the highest quality, and the owner of the company was a pleasure to do business with. The workman all were excellent, and the house looks like a totally new house, just beautiful!"
- kferretti12

Venture Window LLC
Window Dealers and Installers in Boston, MA
"Venture is the way to go!! I found them to be very professional, dependable, and they had the ability to get the job done! They make it happen!!"
- deezinno_com