Meet the future of wine storage. Versatile, stylish, and functional beyond current options on the market, the WineHive is a breath of fresh air for wine lovers of any cellar size. WineHive modular wine cells are unique in flexibility, style, and build quality. Components can be easily reconfigured and infinitely added as your wine collection grows. If you're working with an interior designer or architect, they can connect with your wine storage installers to build a compelling framework around the wine and make sure everything is a perfect fit.

John Paulick, founder and inventor of the WineHive wine storage system, an industrial designer by training, was fascinated and inspired by the optimized honeycomb structure built by honeybees. After a long design and testing period, he was able to design, develop and patent WineHive's unique modular interlocking structure to be fully customizable and infinitely expandable so it can fit almost any storage or display space, and grow as your wine collection grows. "WineHive's unique modular interlocking structure is fully customizable and infinitely expandable so it can fit almost any storage or display space," says Paulick.

WineHive modular wine cells are a perfect choice for budding and seasoned wine collectors. Anodized aluminum components slide and lock together to create a stylish aesthetic, neatly fitting any space, nook, or wall. Whether constrained by a tight fit or allowed to be organic and free-form, the WineHive can meet your shape and density needs. From professional wine collectors to Napa Valley restaurants, WineHive modular wine storage system can expand to fit any size wine collection, a great fit for both residential and commercial applications.

You may have more room for wine storage than you think, especially with the most space-efficient storage option on the market. Ready to repurpose that spare closet? Time to remove your old microwave? ... With a few pieces of information in hand — available width and height and desired bottle depth (single or double layer) — WineHive can accommodate your space. Our team at WineHive is here to support you, your designer, architect, or contractor to find the perfect design to fit your space.
Shop WineHive on Houzz
Explore WineHive on Houzz. We have 8 WineHive Wine Racks products for sale on Houzz. Here you can browse our top WineHive products, categories, and collections.
Services Provided
Custom Home Bars, Wine Cellar Design, Wine Cellar Installation, Table Top Wine Display, Wine Cellar Installation Consultations, Pre-set Kits, Kitchen Installation, Free-Standing Display
Areas Served
Boyes Hot Springs, Fairfield, Green Valley, Napa, Oakville, Rutherford, Sonoma, Suisun City, Vallejo, Vineburg, Yountville, Paso Robles, California, United States, San Francisco, Los Angeles, Orange County, USA
Certifications and Awards
Endorsed by Neil Patrick Harris and HGTV designer Sarah Richardson, featured in Forbes, Wine Enthusiast and aired on DIY Network.
Business Name: WineHive
Address:
902 Enterprise Way
,
Suite B
,
Napa
,
CA
94558
Phone Number: (201) 341-2246
Contact seller
My Stories
Sponsored story
Set your friends abuzz with a visual, flexible and adaptable wine...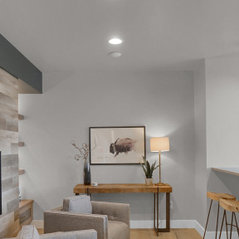 Shop WineHive By Category
New Arrivals from WineHive