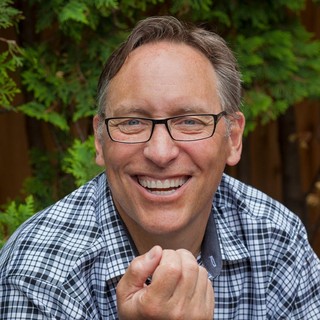 about
studioCJF.inc
With more than 30 years of practice in and around Chicago, I have been exposed to a unique mixture of building types and design situations. This experience has allowed me to develop an inherent passion for problem solving and design that is best described as eclectic. This can mean many things, however, in my practice this means each project is exposed to an exclusive set of ideals that allow for the complete investigation and development of thought that will result in a uniquely individual solution that is instinctive, intuitive and logical in its conclusion of form, function, style and detail. This approach has served me well in the realization of many projects of varying uses, scales, complexities and styles.
After receiving a Bachelor of Science degree in Architectural Studies in 1983 and a Master of Architecture in 1985 from the University of Wisconsin-Milwaukee, I moved to Chicago to join the architectural firm of Banks/Eakin Architects. This small 8-person studio was well known for many residential and hospitality projects. In 1987, I moved on to join the 6-person firm of Langdon & Woodhouse, Architects. Work at this small studio continued to expose me to many diverse projects including several private residences, the U.S. headquarters for the international Robert Bosch Corporation and the Hole in the Wall Gang Camp, a summer camp for terminally ill children philanthropically developed by Paul Newman and funded by his Newman's Own corporation.
With an urge to work on projects of a different scale, and to experience a different type of office environment, I joined the larger more corporate structured offices of VOA Associates. From 1989 to 1996, I was an integral part of many civic and institutional projects, including the redevelopment of Chicago's Navy Pier, the expansion of McCormick Place South Exhibit Hall/Grand Concourse, and several projects for the University of Illinois at Urbana-Champaign and the Rose-Hulman Institute of Technology in Terre Haute, Indiana. The Alumni Sports and Recreation Center at Rose-Hulman received a Distinguished Building Award, Citation of Merit, from The Chicago Chapter of the AIA in 1999.
During theyears of 1996 to 1998, in an exploratory exercise to experience work as a freelance architect, I began consulting on special assignments at two of Chicago's most prestigious architectural firms, Perkins & Will and DeStefano + Partners. During my time with each firm, the consulting work would eventually evolve into a fulltime position. At Perkins & Will, I was instrumental in the realization of the Ruth M. Rothstein CORE Center at Cook County-Rush Hospital, which is a clinic for the prevention, care, and research of HIV/AIDS and other infectious diseases. At DeStefano + Partners I accepted a senior position on the team responsible for River East Center, a 2 million square foot mixed-use retail, entertainment, hotel and residential development, completed by the MCL Companies.
At this point, having worked in the larger corporate architectural office environment for the better part of ten years, I decided to return to the smaller studio-like practice that I so enjoyed at the beginning of my career. Therefore, in 1999 I began work at Langdon Associates as the firm's Senior Associate. While working on a variety of projects, including an urban park for the City of Chicago's Department of Cultural Affairs, a 20-year master plan for Andrews University, in
Berrien
Springs

,

Michigan, and
many residential projects of various types, sizes and budgets, I was exposed to and fully involved with every facet of the small architectural practice. This experience provided the strong foundation and confidence I needed to establish my own studio.
Since opening studioCJF in January of 2003, it is the small, interesting, detailed project that consumes my focus and defines the character of my practice. Although collaborating with other firms on larger projects is always a possibility, it has been my decision to concentrate on residential and small commercial projects that provide unique, challenging and creative solutions to solve an often difficult situation, all while maintaining a high level of client interaction and professional service. One project that illustrates this best is the "Michigan Residence" profiled on the "Projects" page.
This custom single family residence on a challenging but nearly idyllic site in Saugatuck, Michigan was a second home for a Chicago couple. Another project type that I find particularly interesting is the renovation of an individual condominium unit. This project type often combines two or more adjacent units, either horizontally or vertically, into a larger more spacious home. Combining adjacent units requires the experience, knowledge and ability to manipulate and exploit the sophisticated and often chaotic conditions of an existing structure and the systems embedded within.
studioCJF.inc is the

embodiment

of a dream long coming… A
dream of a small private practice that wears many hats, with focus and concentration on personal service, attention to detail and inspired solutions. I strongly believe there is a creative solution to everything.
Thank you for your interest in studioCJF.inc
Click to type your awards here.
Affiliations


AIA - The American Institute of Architects


CRAN - AIA Custom Residential Architects Network
Testimonials