Anita Bauer
Relationship: Client
Project Date: December 2017
Project Price Range: $10,000 - $49,999
I generally have a pretty good vision of what I want to do, but no clue on how to execute it. For this, I seek partners who I can work with who are creative, p...
Sign in to read the full review

Anita, Thank you for making me part of the team for your new and absolutely gorgeous mountain home. It has been such a pleasure working with you and the results are stunning!
Wishing you many years of enjoyment and happiness in this beautiful place!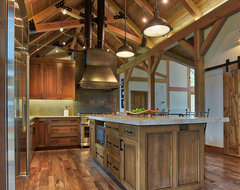 · Last modified