shivece
Relationship: Client
Project Date: October 2018
Project Price Range: $10,000 - $49,999
We live on a working farm in a redone 1777 Colonial home. Allison designed the perfect sitting and dining area for us, working with a number of constraints - i...
Sign in to read the full review

Thank you so much! I really enjoyed working on your design project and making this space feel authentic, yet updated in your beautiful home.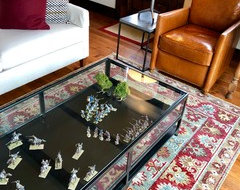 · Last modified