kthibeaux
Relationship: Client
Project Date: September 2011
Project Price Range: $10,000 - $49,999
Our lake home is situated on a very steep, rocky slope approximately 5 stories above the water's edge. We had a vision of creating a series of short sets of sta...
Sign in to read the full review

I remember when I first visited your site, I looked down the cliff and told Tim, "no way" - and he promptly said, "no problem". Our crew still refers to it as the "Egyptian job" because of the brute manpower and engineering required with ramps and chutes to get materials where they needed to be. In the end, it's still one of my favorites and I continue to marvel at Tim's vision of what was possible, as well as the natural beauty of your site.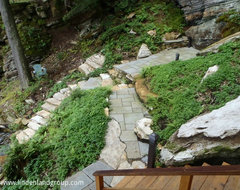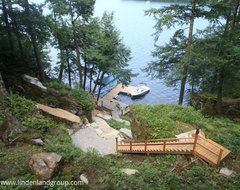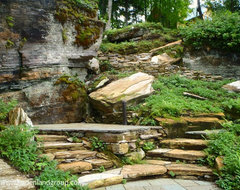 · Last modified