quanda334
Relationship: Client
Project Date: November 2014
Project Price Range: $1,000 - $9,999
Patrice is an awesome designer. Very professional and very on-point. She designed my newborn's nursery in my old home and later returned to complete a mural ...
Sign in to read the full review

Thank you, Quanda and thank you for bringing me back to Atlanta to paint your son's room.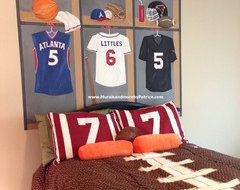 · Last modified