Dressing room, Guest closet and Laundry room
Very thorough and creative design to accommodate some difficult technical requirements.
The result was worth th...
Sign in to read the full review

It was a pleasure to work with such a talented designer in her lovely home. Together we created a beautiful dressing room, walk-in guest closet and laundry room.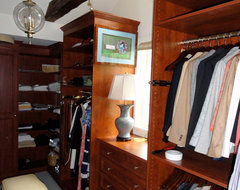 · Last modified