donnaskerrett
Relationship: Client
Project Date: July 2013
Project Price Range: $1,000 - $9,999
Andrea Gary had tremendous insight into how to design my closet and storage systems for an old house and for my lifestyle. The measurements were accurate and ac...
Sign in to read the full review

This beautiful 1920's home was great to redesign and it was my pleasure to work with Donna and her daughter to make all of their closets function better and accomodate their needs. We had surprises with hidden vents and dumbwaiters and extremely crooked walls but we were able to get it all done and have it look beautiful!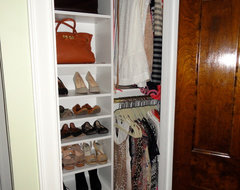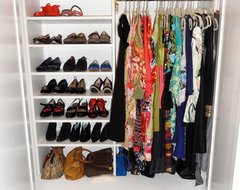 · Last modified