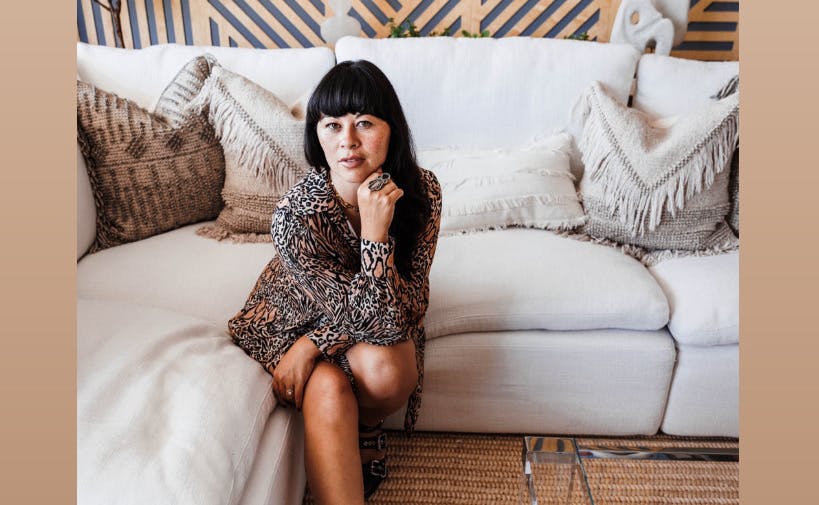 Interior Designer Rachel Larraine took the first big leap toward her dreams while in her last semester in college. Heading to the NeoCon West conference in San Diego, she grabbed her resume and vowed "I'm going to get a job today."
During lunch, she scanned the room, found a group of designers, joined them at the table, soon found someone who was hiring, and asked her to review her resume. "I handed it to her right then on the spot and got hired that next week," she says.
The job offer came, but so did a promotion opportunity at the insurance company she was working for while attending college. That offer included higher pay and better benefits than the design position. But Larraine knew it was time. "I was like, 'I have to do it. This is what I went to school for. This is my dream.'"  And so began her entrance into the interior design world. 
Now, 18 years later, Larraine has taken plenty more risks. She's worked for several design firms, became a partner in another, started a mentorship program for fledgling designers that includes a design firm, and found her niche in a design approach that serves the whole being. Here, she shares her journey, design point of view and secrets for running her enterprises efficiently and effectively so she has the time to live her life as holistically as the spaces she design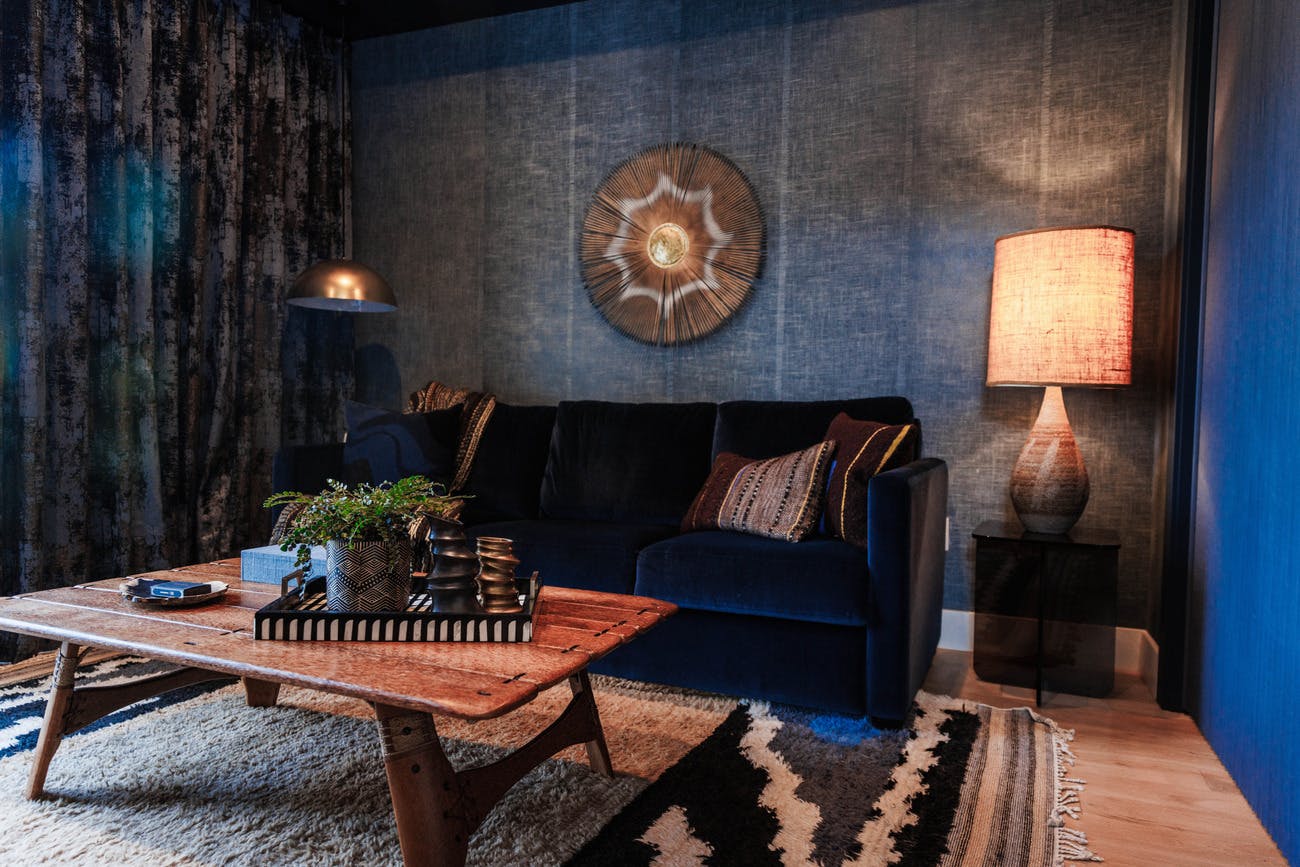 Bringing Spirituality into Design
At first, Larraine felt a separation between her work and the spiritual side she was exploring. "I  was torn in these worlds," she recalls. "I became certified in classical feng shui, became a Reiki master, and was really in tune with the spiritual world."
Now, these many experiences inform her work. "I was able to integrate everything into one."
Her podcast  The Holistic Interior Design Business Podcast  for new, aspiring and current interior designers seeking  to take a holistic approach has more than 75 episodes and she runs a mentorship program called the DESIGN COVEN. The program was inspired by a talk she gave to design students at San Diego State last year. "The professor asked me to come in and talk to the students because no one else was really doing what I was doing and to inspire them to create a business that is really in alignment with who they are and to create a niche for yourself," she says. 
So many students came up to her after her talk seeking internships advice and internships, she saw the need for a more formal mentorship and hands-on experience program. "We are a membership program that is a bridge between school, real life," she says. She created a design firm within the program to help designers gain experience.
"I introduced them to all my vendors," she says. "I remember when I first got out of school everyone seemed to keep that door closed, keep the vendors tight, not really share," she says. "I really want to create a community where we can support each other, we can share our resources, we can share all the fails so that no one else has to do that again." 
What Holistic Design Looks Like
Larraine's approach to holistic design incorporates elements that are spiritual as well as environmental.
"For me, it's all about creating an environment that is supportive to the people that are living in it. Not only aesthetically beautiful and clutter-free, but also in a way of supporting them in their intentions for the space that supports them with their well-being," she says. "I'm also infusing feng shui into things, which is all about the chi and making sure the energy is flowing correctly, and the subconscious symbols in art or placement of furniture," she says.
That also means maintaining a connection with Mother Nature by sourcing materials that aren't depleting the earth, and seeking out manufacturers that are balancing out their carbon footprint.She, too, encourages clients to consider the chemicals and off-gassing of what they bring into their homes so that their space is a healthy one.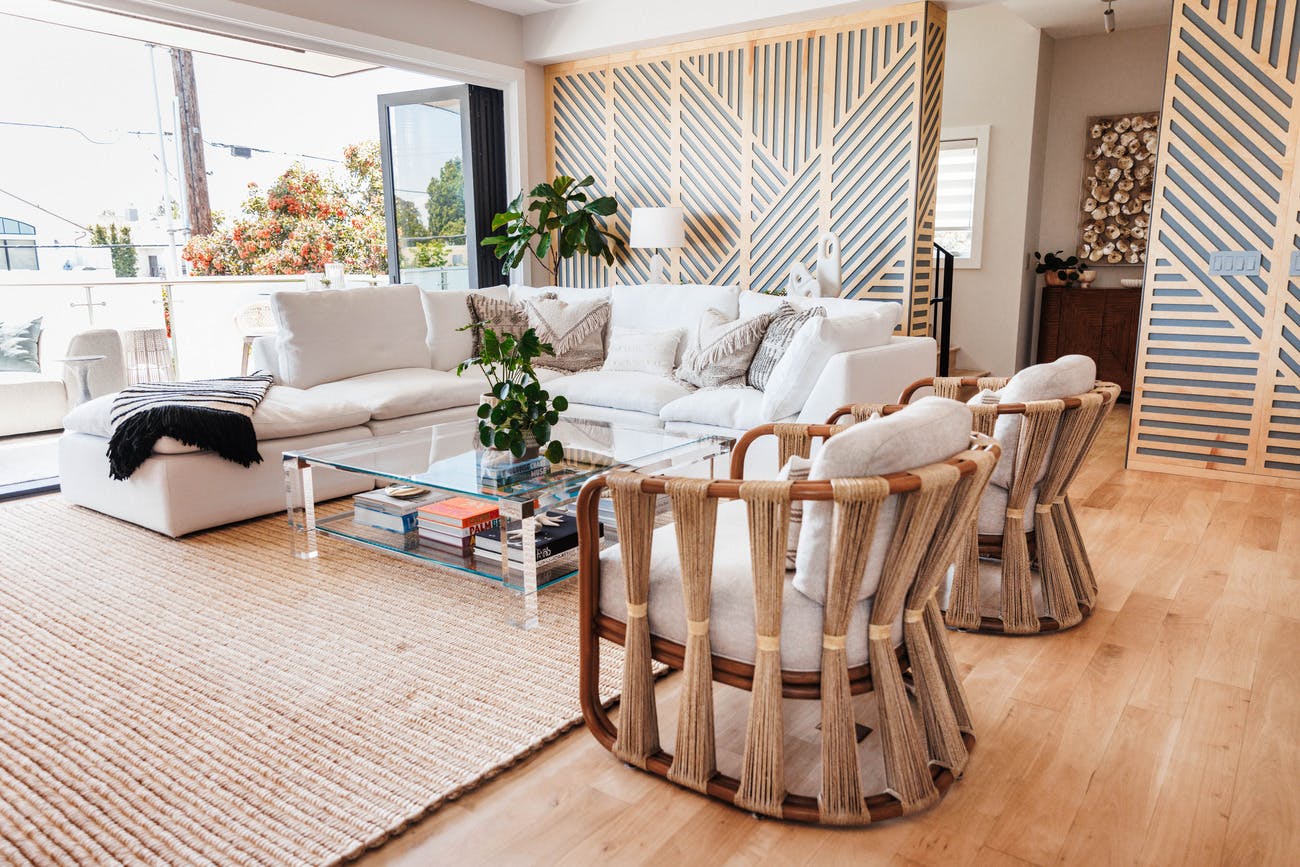 Setting Boundaries 
Her holistic approach is not limited to her business. "The other side of that balance is I then have to be present when I'm with my family in the evenings and on weekends" she says. That means setting  boundaries between work and family so that she can be fully present at work, and then, when away from work, fully present with her family.  
She learned about imbalance the hard way at one design firm which never invested in high tech tools to run the business more efficiently. "I was literally doing stuff on spreadsheets, creating invoices, and trying to track everything. It was just a huge time suck. You can have a whole job doing that on top of design," she says.
Today, she streamlines her business operations with Houzz Pro management software to assure she is not needlessly wasting time that takes away from having undistracted family time, she says.  "When I found Houzz Pro, it was just like, 'Oh my God.' It was just a relief. It was just like, 'I can actually get things done.'"
Instead of having clients email or text her, she keeps communications in one place using the Client Dashboard in Houzz Pro where they can track their projects and interact with her. "I love being able to message directly on the platform so that the client isn't texting me or messaging me on my personal email," she says. 
She is passing this lesson on to her Design Coven members too. She tells them  "Our clients are not going to have your email, they're not going to have your cell phone, so there's no way for them to penetrate your personal time. If they need to communicate with you, it's all within the program, which is really beautiful," she says.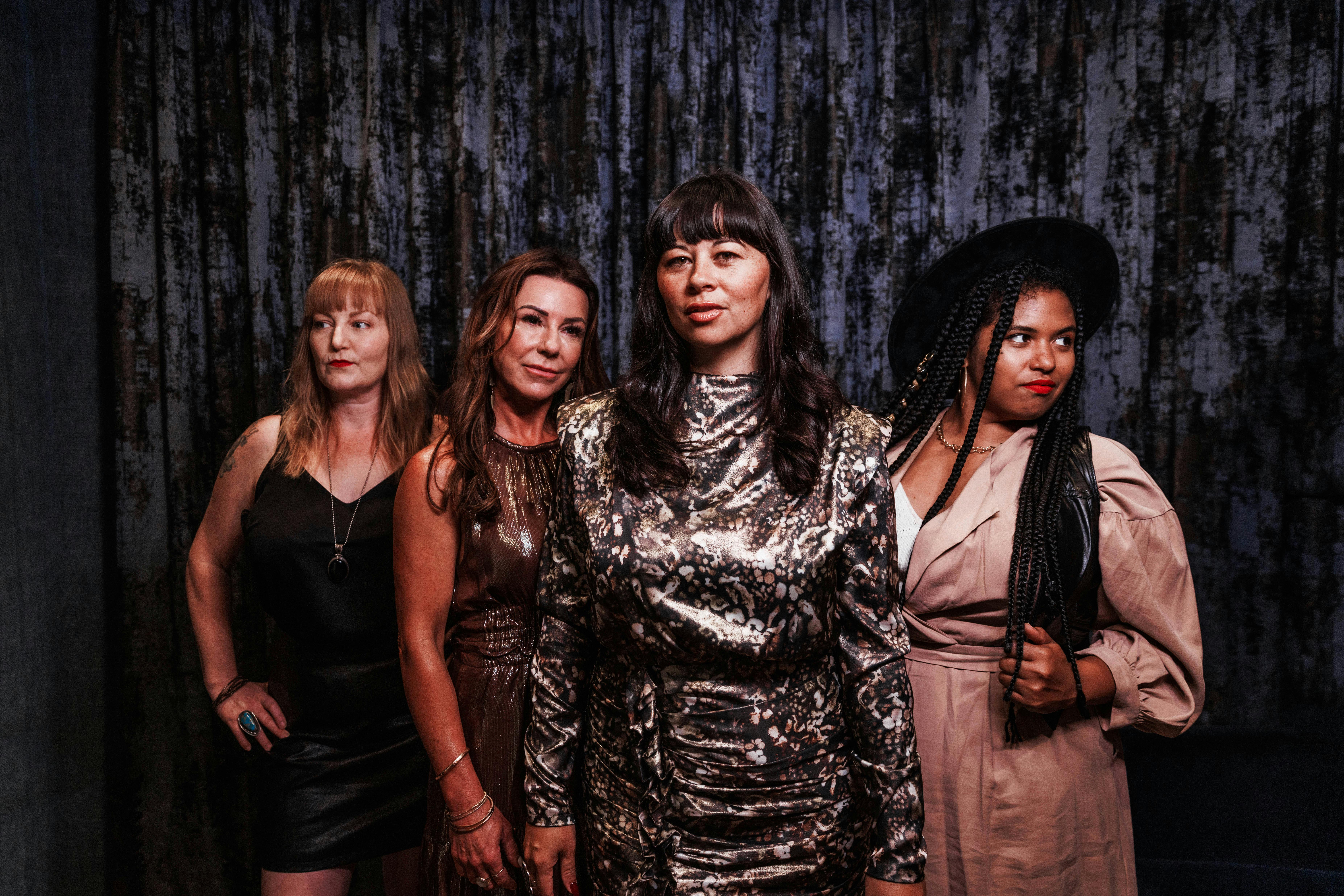 Mentoring Others to Grow 
As a mentor, Larraine quickly learned the importance of finding a balance between teaching and giving new designers the space to flourish. Through the Houzz Pro Project Collaboration feature, she delegates projects and tasks to the designers. "With the Design Coven, and the way I'm using the program now, I'm assigning the designers to a specific project because what I found before is there's just too many cooks in the kitchen, doing the same things, not knowing who's doing what," she says. 
"I can go in and check things out, but I'm really not going to be communicating so much with their clients, they are going to be the lead of it. I'm going to be in the back behind to assist when they get stuck or they need advice or they want me to review something."
Assigning tasks to them, and to clients is easy, she says." If they have homework that they need to do before the next meeting, I can say, "Okay, Sarah, you need to approve this bathroom by Wednesday," she says. 
Working with Contractors
One way she speaks the language of the contractors she works with is through Takeoffs. "I love the Takeoffs on Houzz Pro because it helps me with all the guesswork," she says. The software lets her quickly and accurately measure and markup plans in minutes. She particularly likes how it helps her avoid waste.
 "I meet with the contractor on Zoom looking at the takeoffs, showing them what I'm doing, and getting their feedback," she says. Takeoffs help her accurately estimate purchases such as how much overage will be needed to finish a project, avoiding waste or under purchasing of materials. 
She recommends that other designers try Houzz Pro. "You can't put a price on the time that you're going to save. Think of how many hours-- how much do you charge an hour? If you're spending that searching for something that you can get in a second, that's huge," she says.
There is a learning curve "but there's a learning curve on everything," she says. "Once you get into it and you start doing it, you'll learn."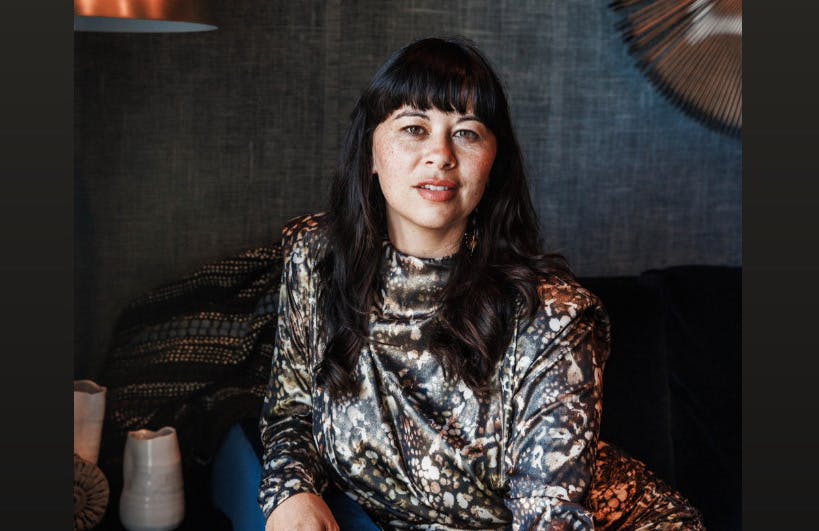 Leading a Holistic Army 
As a girl, Larraine was quite shy and by finding her niche, she has found her voice as a female leader.
 "It's extremely empowering. It's huge. I feel like I've really stepped into my power. I feel like I can advocate for people a lot easier than just for myself," she says.   
The podcast lets her share what she is doing to empower designers and improve the world. "My mission is to create an army of holistic interior designers that are designing spaces for the well-being of the people on our planet, so that they can then step into their power and into their positions of work and make the world a better place," she says."It starts from within, it starts with our environments; then it just trickles out into that space."
What's Next - Expansion and Connection
With her Design Coven program in full swing, Larraine is expanding her offerings with classes for interior designers at various stages of their careers. One is a 12-week program teaching both current and aspiring interior designers how to incorporate a holistic approach to interior design.
"I think this year it's really about expansion and reaching out and connecting to more people than I've ever connected with before through the podcast, through the membership,'' she says. 
Just as she followed her passion nearly two decades ago, Larraine helps others do the same by empowering them to pursue their dreams "to follow that piece of them that's inside that they're wanting to get out and to do in the world," she says.
Join the conversation by commenting or asking a question below. The Houzz team reads every single comment, and we'll get back to you by email if you need us!

Want advice delivered to your inbox?
Unlock industry insights and updates for contractors and design pros
By signing up, I agree to the Houzz Terms of Use and Privacy Policy and that Houzz may use my information to contact me about relevant content, products, and services.