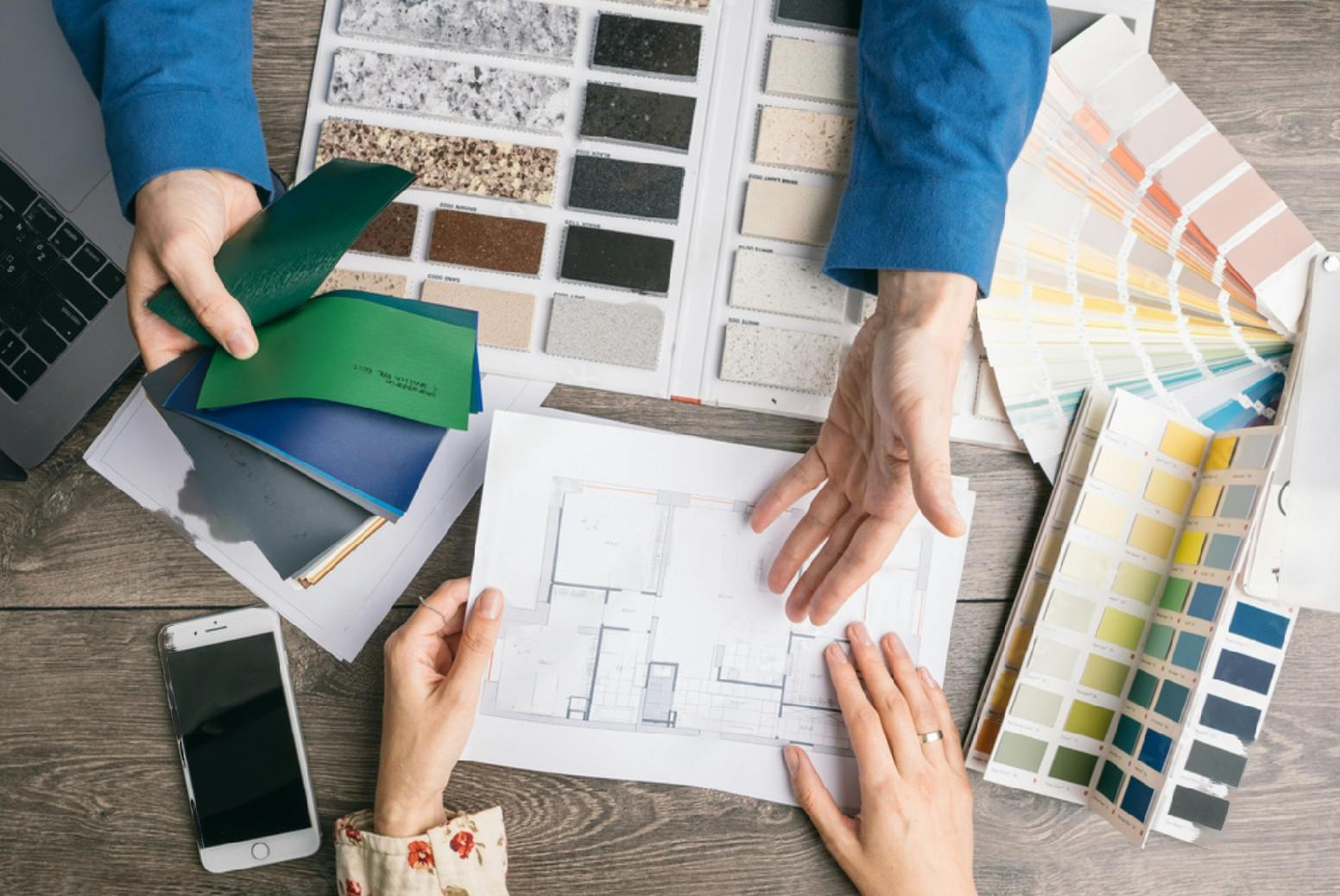 The Complete Guide to Building an Interior Design Portfolio
Whether you are seeking to join a design team or trying to attract clients to your own interior design business, an interior design portfolio shows others what you can do and why they should pick you. 
A portfolio that is as professional and well-designed as your work provides evidence of your design skills and expertise and helps potential employers and clients know whether your aesthetic and design approach match the skills and style they are seeking. 
In this guide to how to make an interior design portfolio, we discuss the goals of an interior design portfolio, the various types, how to create one even if you have limited professional experience, interior design portfolio tips, and ways to make your portfolio easy to find by your target audience. Click on a link below to jump straight to the section you're most interested in: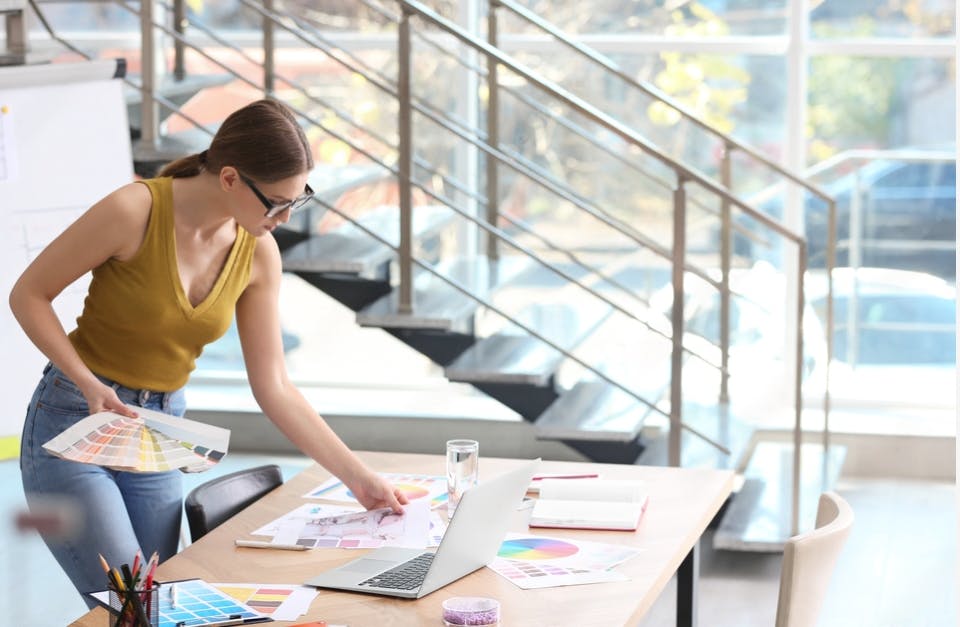 What is an Interior Design Portfolio? 
An interior design portfolio is a visually - rich resume showing your interior design work and why you should be hired by a design firm or chosen to take on a design project for a client. Typically digital, a design portfolio conveys a professional's design accomplishments, sense of style, creative process and credentials.  An interior design portfolio shows what you have done and can do, and reflects your energy, passion, and professionalism for design work. 
Show & Tell
The most effective interior design portfolios favor showing others what you do instead of just telling them. It is dominated by compelling visuals such as photographs, 3-D images, drawings and videos of completed projects.  A strong portfolio emphasizes visuals of completed work especially if your portfolio is online.  And since not everything can be shown, every great portfolio includes a bit of telling also. This resume portion of the portfolio is where readers learn about credentials such as your education, employment, endorsements from employees, clients and heads of design teams.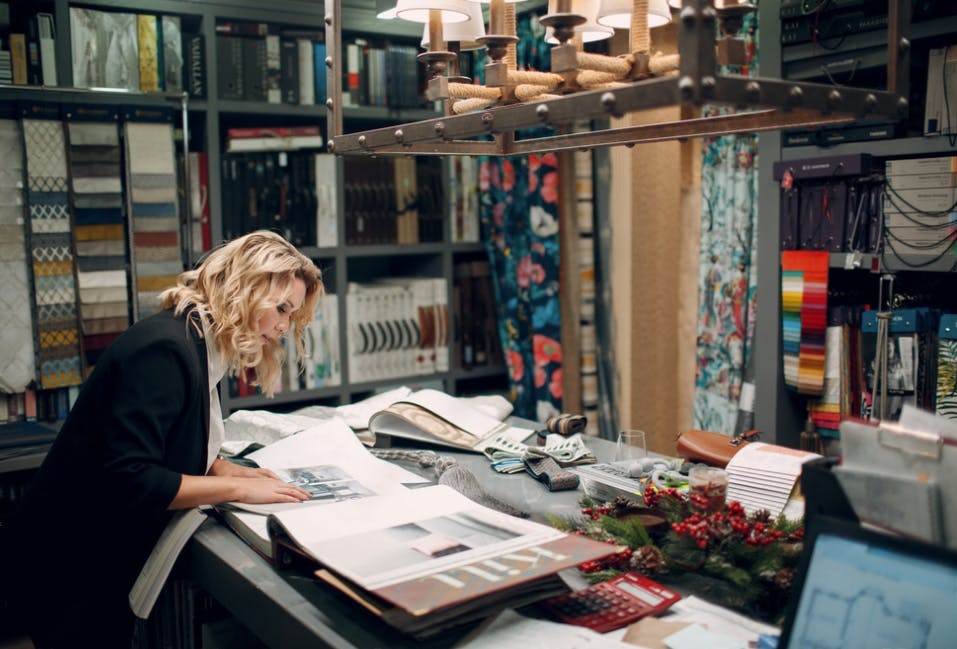 What is the Goal of Your Interior Design Portfolio?
How you approach your interior design portfolio depends on your professional goal. Is it an employer-focused portfolio intended to gain a position with a design firm? Or is it a client-focused portfolio to share with potential customers looking to hire an interior designer to take on their project? 
The difference impacts the approach building the portfolio. A design firm, for example, may be most interested in your technical skills and approach to the creative process in choosing a team member. Therefore, include a good mix of technical drawings and renderings. Clients, however, will be more curious to see photographs of completed projects such as before and after photographs and videos.  Design firms will be seeking credentials related to education and previous experience while client testimonials will be the reinforcement that homeowners are seeking when hiring an interior designer.  
Now that you understand the objective, you may be wondering, "what does an interior design portfolio look like?". Keep reading to learn what's important when setting out to build your portfolio for the first time.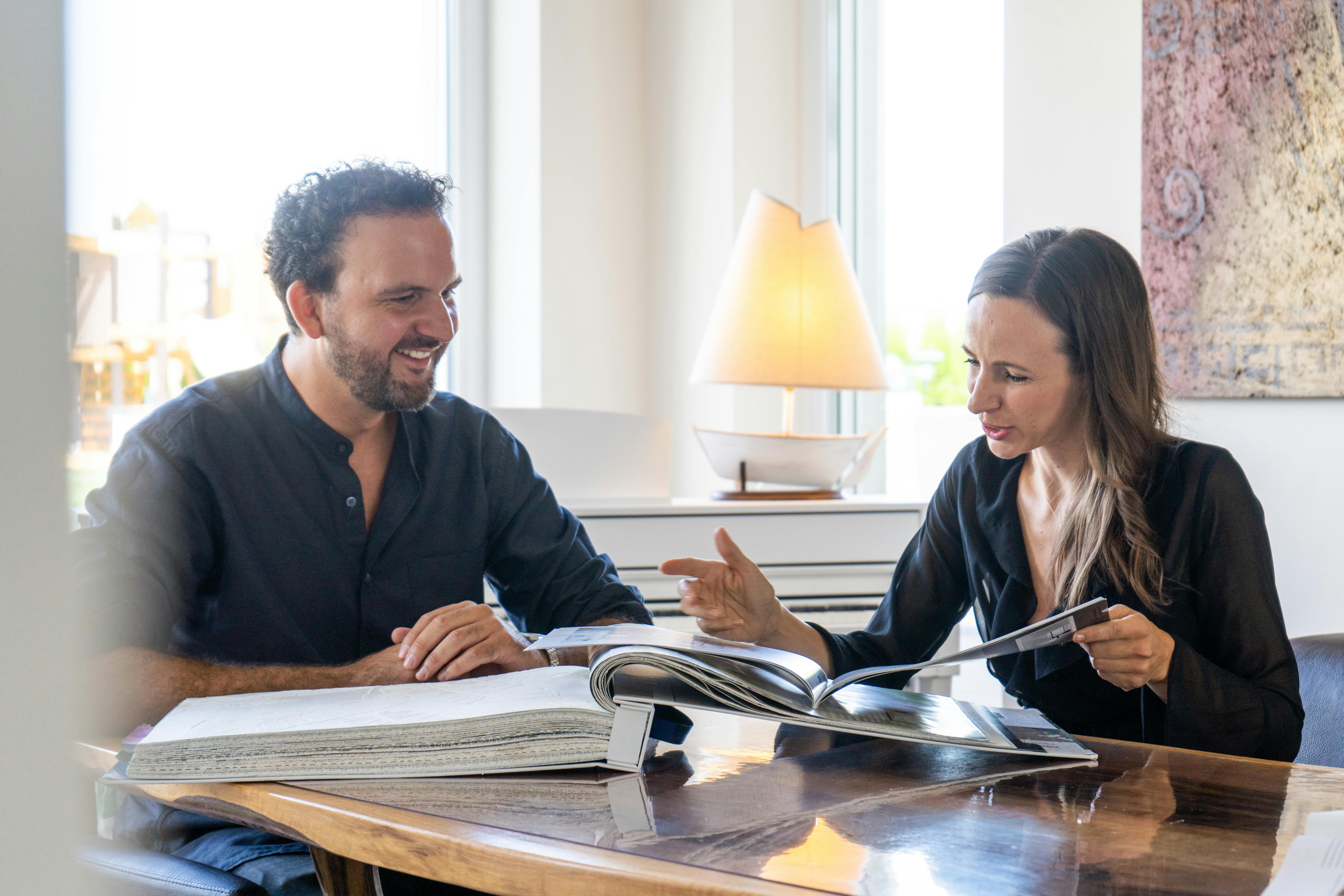 Tips for Building an Outstanding Interior Design Portfolio
Once you have decided the goal of your portfolio, it's time to start making an interior design  portfolio that accurately and stylishly reflects you and your work. Approach its creation with the same detail and creativity you devote to your interior design projects and your portfolio will speak volumes. These interior design portfolio tips will keep you on the right path.
1. Pick the type of Portfolio
Physical Portfolio
These more traditional portfolios are typically notebooks or binders filled with pages of photographs, visuals and credentials. Use high resolution, professional-looking photographs and visuals as well as a high stock, quality paper to add to the professional look and to make it more durable to wear and tear. The composition of every page should be eye-catching and make the reader want more.  
Digital Portfolio
Today, digital format portfolios are the most common type used by interior designers and the most effective. They are easy to share with clients and employers no matter where they are located and lets them peruse your work at their leisure instead of only when you are in the same room with them. State-of-the art online portfolios are visually compelling, easier to update without the hassle of making print copies, and mistakes can be easily corrected in real time. 
Professional interior designers use templates to create these e-portfolios on their personal or business websites, and get more eyes on them by also adding them to websites popular with their niche customers and design enthusiasts.  
Making a digital portfolio pleasant and easy to navigate is key for making sure visitors spend quality time reviewing it. Optimize visuals so that they load quickly and use high resolution, professional-quality  photographs. 
2. Please the Eye
Emphasize visuals such as photos, 3D views, hand renderings and sketches. Select high-resolution, beautifully composed images that showcase work you have done on interior design projects in the past.
Showcase your design range with a variety of projects in both style and format. For example, if you've redesigned commercial as well as residential space, include both. 
Know your audience. Don't go overboard and overwhelm clients with too many technical drawings and AutoCAD layouts that they likely won't understand
3. Start with You
Including a photograph of yourself on the cover of your portfolio adds a personal touch and builds an immediate connection
Add pertinent information such as your interior design philosophy and point of view 
4. Tell A Story 
Telling a narrative with visuals that demonstrate the design process from beginning to end takes readers on a journey that they will enjoy taking: 
Weave in before and after photographs of projects 
Note project location and its start and completion dates
Describe the client's directive & how you accomplished it
Add images of mood boards, sketches and color swatches
5. Build Credibility 
Even though visuals are the stars of every great interior design portfolio, words matter too.  Sprinkle your portfolio with information that raises your credibility as a professional interior designer:   
Include anything that helps you build trust with potential clients such as education, certifications, and awards
Client testimonials are golden for attracting future clients so display those five-star ratings prominently.
6. Make Yourself Easy to Find 
Since the intent of an interior design portfolio is to keep you busy doing the work you love, make it simple for customers to hire you:
Leverage social media such as Instagram to promote your portfolio
Don't bury contact information deep in the online portfolio
Make business cards easily accessible in a physical portfolio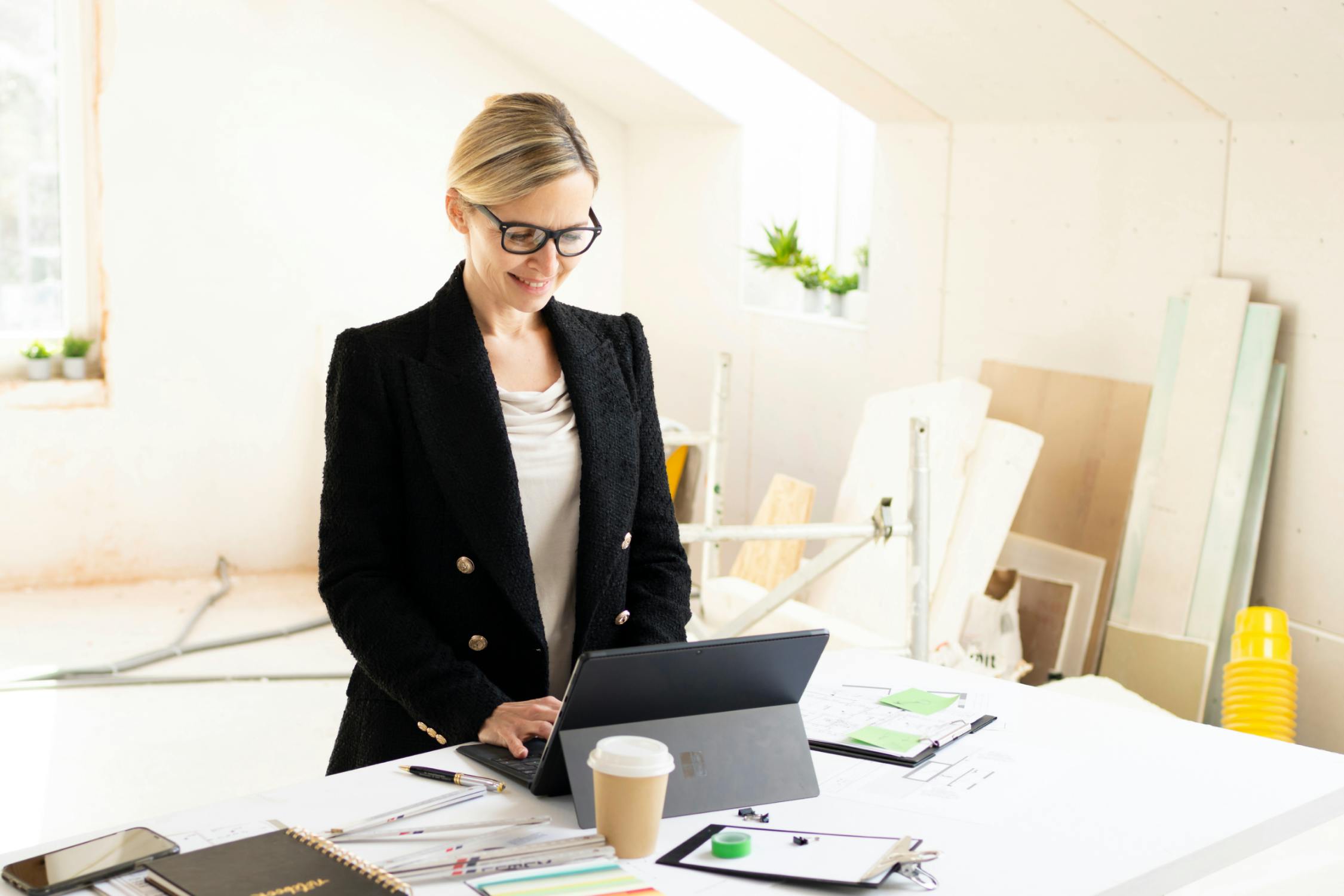 How Do I Create a Portfolio with Little Professional Interior Design Experience?
An interior design portfolio is not just for seasoned professionals. It is essential for those just starting out to help them get their foot in the door. Even those with little experience, can create impressive, professional-looking portfolios with these interior design portfolio tips. 
Illinois-based designer Milena Fay recommends that new designers spread the word about their design work from the start, even if they start with a project for a friend.   
"Reach out to your network, reach out to your friends. Make a big noise about yourself and your new gig. There's always a friend of a friend of a friend who might need help," says Fay of Matte and Gloss Interiors in Glencoe IL.  " After you get your first project, photograph it professionally, and then go from there. You will be surprised how quickly people will respond because everybody's always looking for an interior designer."
Here are some other  interior design portfolio ideas to help less experienced designers round out the pages:
Include visuals of your home or apartment. What better way to convey your design aesthetic and style than the space you live in every day?
Fill in the blanks with interior design portfolio examples of work from school. Pieces such as sketches, drawings, CAD renderings, sample budget and project timeline examples, and interior design certifications all help demonstrate your skill and communicate trust with potential clients.
Reach out to other designers. "A great source for new designers to build their portfolio is talking to other designers who are more established," says Mike Rataczack, Interior Designer at Mike Rataczack Studios in Washington D.C. "They may not want to take on small projects and you can have them refer those small projects to you."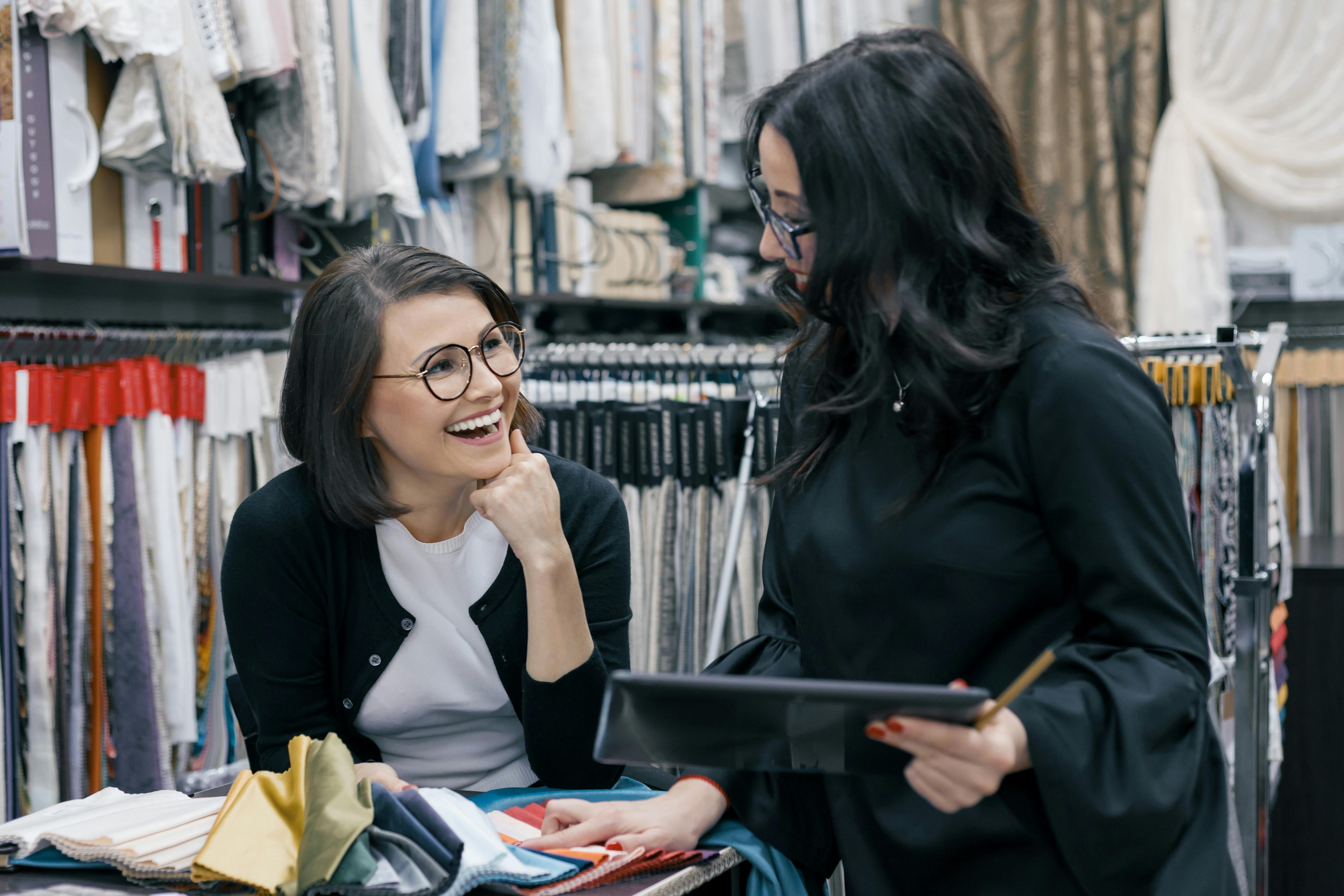 Keep Your Portfolio Updated 
Fresh content makes visitors coming back for more inspiration, ideas and projects so once you've nailed the basic interior design portfolio requirements above, revise it often so it reflects the latest work and evolves with your career:
Schedule photo shoots of completed projects and add them as you finish them. Services like Houzz PerfectCapture connect interior designers with professional photographers in their region.
Incorporate recognition such as awards and certifications,  as it comes
Add new client testimonials 
Use Modern Portfolio Tools
Now that you know how to make an interior design portfolio, consider using a portfolio template to simplify the job of building it online. Then, once it is finished, seek out websites to display it where you will find the clients and projects you are seeking that fit your niche and passion.
Houzz Pro offers interior design portfolio websites that attract clients through its Houzz Premium Profile and Interior Design Website Services. With a community of more than 65 million users, Houzz is where homeowners and design enthusiasts go to share design ideas and find pros to take on their projects.  To surpass the basic interior design portfolio requirements, creating a Houzz Premium Profile enables designers to create highlight videos, showcase client reviews and show off their credentials so that they stand out as Houzz users match their projects to potential interior designers. 
Houzz builds custom SEO-optimized websites for interior designers so they do not need a web developer. A team determines your goals and then uses one of its industry-specific high performing website templates to build a site that fits your dreams and aspirations. View plans and pricing or start a free trial to build and promote your interior design portfolio to reach the audience you are looking for. 
Join the conversation by commenting or asking a question below. The Houzz team reads every single comment, and we'll get back to you by email if you need us!