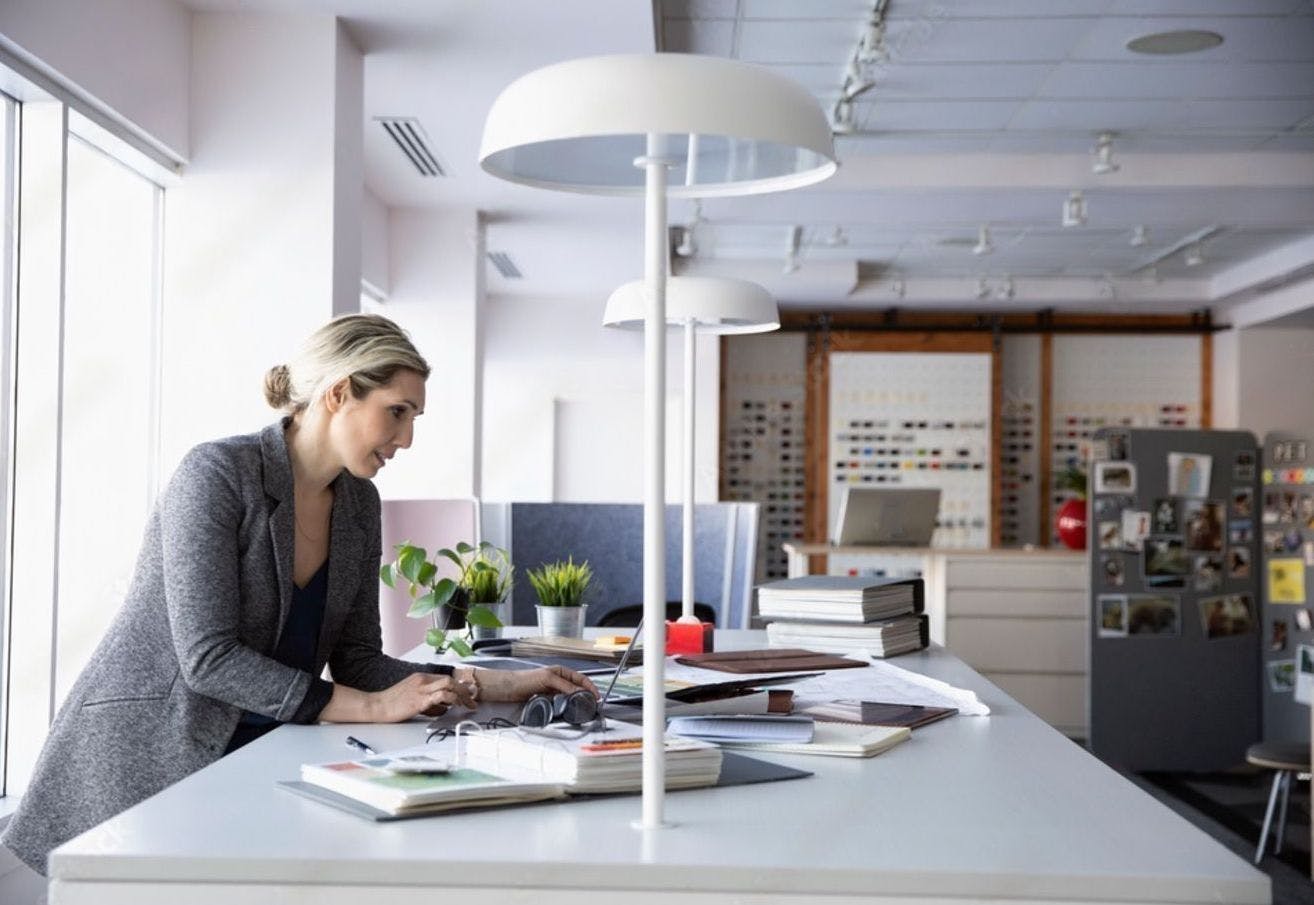 The main difference between an interior designer vs. decorator is that interior design involves both the form and function of designing a space within a building (i.e., how people will use a room and how the design plus aesthetics can facilitate and enhance this usage). Interior decorating, on the other hand, focuses exclusively on the aesthetic aspects of creating a space (materials, furnishings, decor, paint, etc.).
This article will give you an in-depth overview of what else it means to be an interior designer vs. interior decorator, including education and qualification differences, salary, skills and more so that you can make the best decision in your career journey.
Interior Designer vs. Interior Decorator 
Many budding professionals wonder, "Is interior design and interior decorating the same thing?" While there are similarities in each profession, it's important to note the differences and how interior design and decorating are distinct from one another.
To start, here are some of the skills that interior design and interior decorating have in common:
Drawing, sketching or conceptualizing skills
Creativity and an eye for design/aesthetics
Knowledge of art/design history and trends
Resourcefulness for obtaining design materials and furnishings
Communication, collaboration and client relationship management skills
While both professions involve aesthetic decorating, interior decorators are not involved in the design, behavioral and functional aspects of the space. To put it more succinctly, both interior designers and decorators are concerned with how a space looks, while interior designers are also focused on how a space functions. 
For interior designers, this added layer can involve understanding how individuals will use a space (such as a great room, office, hospital, classroom, etc.) and may also involve structural changes, such as adding windows, removing a wall, or other changes to plumbing or electrical. This means that interior designers need to have a working knowledge of building codes, blueprints and architectural designs, as well as an understanding of human behavior and the psychology of space and design.
Explore even more about what interior designers do.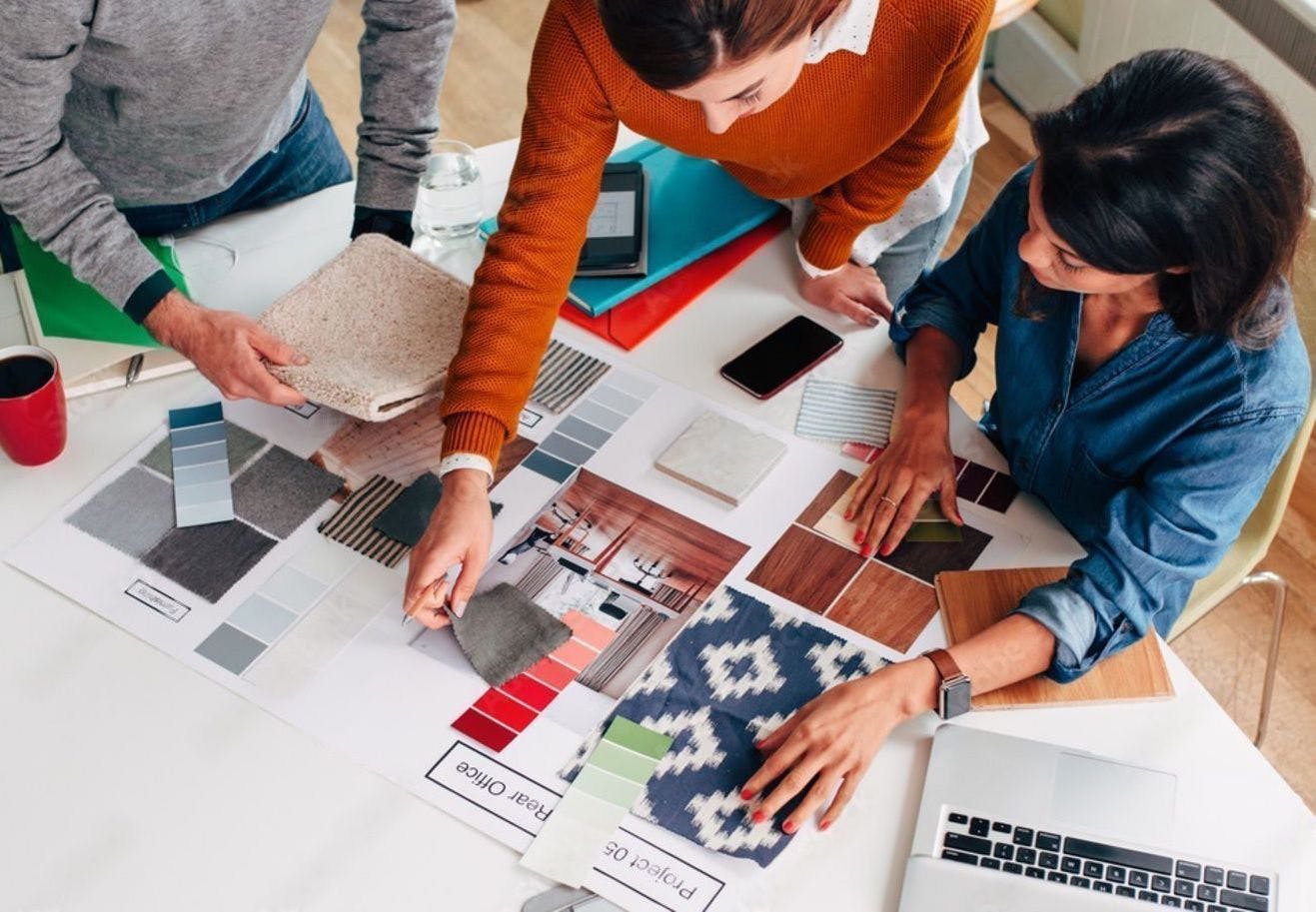 Education Differences for Interior Designers vs. Decorators
When choosing between an interior designer or interior decorator career, it's important to know the key educational differences. 
Interior decorators do not need to obtain formal schooling, training or a degree to work professionally in the field. This is because decorating involves only the aesthetic aspects of a space and not the structural or more technical aspects of the design. Still, many interior decorators do choose to obtain higher education—such as certificate programs, certifications, diploma or associate degree programs—in order to further their learning and stand out in the market.
While you can also become a professional interior designer without formal education, many interior designers pursue associate degrees, bachelor's or even master's programs to advance themselves in the field. It should be noted though that this level of education isn't a requirement but can be beneficial for gaining clients' trust or when applying to roles at design firms. Interior designers may also pursue certificate programs, certifications or diploma programs, as well.
Both interior decorating and interior design coursework will typically cover aesthetic studies, color, fabric, materials, design/art theory or history. Interior design education will also often entail computer-aided design (CAD) and drafting, architecture, building codes, the psychology of space and design, as well as options for specialized studies such as healthcare design and business courses, for example.
Want to learn more about interior design education? Check out top interior design schools.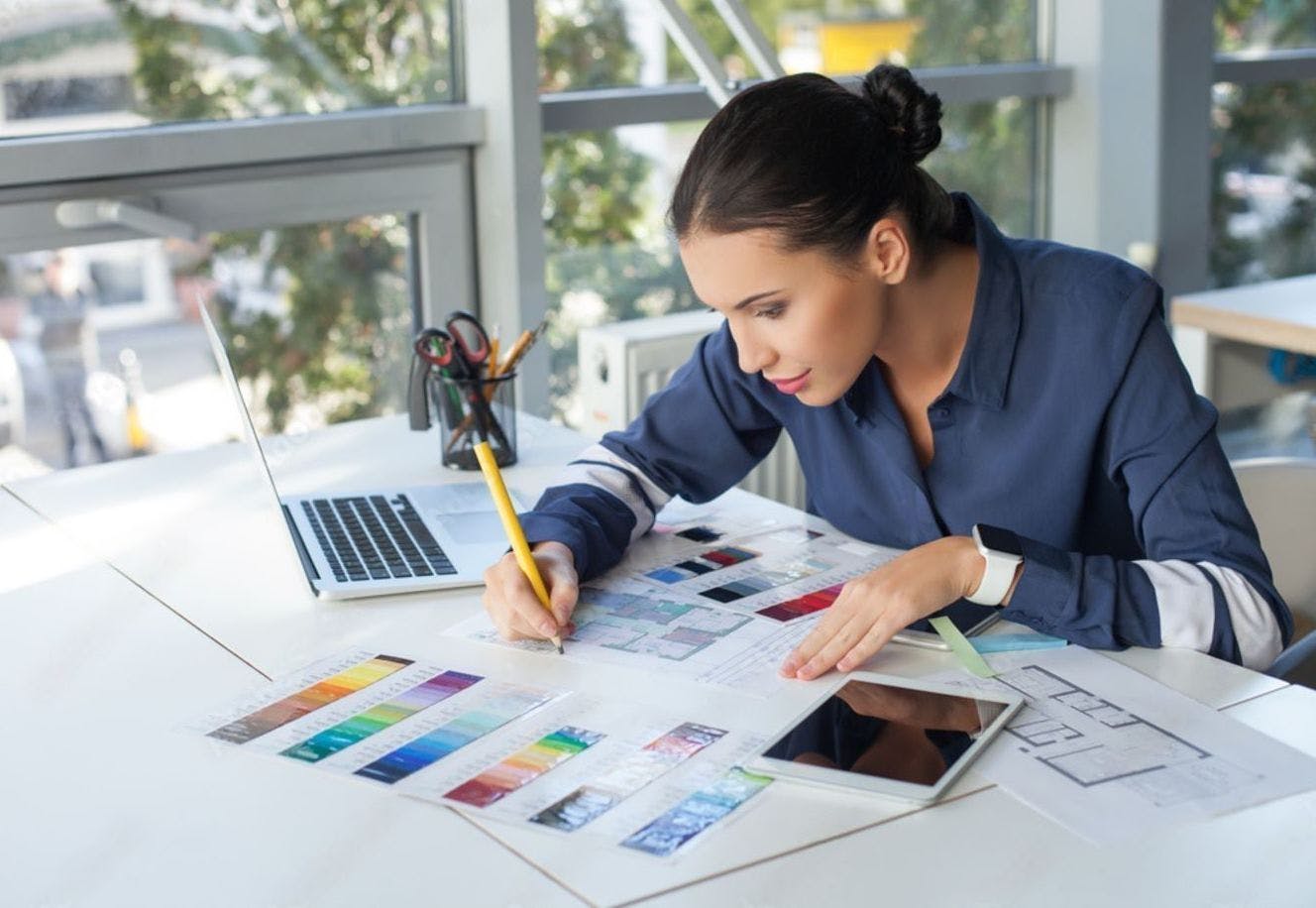 Qualification Differences for Interior Designer vs. Interior Decorator
While becoming a professional interior designer or decorator does not require a license or certification, this can certainly help advance your career (and salary) goals. 
Obtaining certification means that you've been tested and qualified by a professional organization to have mastered a certain set of skills or a unique specialization (such as energy and environmental design). For interior designers, the National Council for Interior Design Qualification (NCIDQ) is an industry standard for the field; while Certified Interior Decorators International (CID) is a recognized professional membership organization and certifying body for interior decorators. Still, there are many others to consider. For more on this topic, view the ultimate guide to interior design certification.
In addition to national or professional organizations, about half of U.S. states provide the opportunity to become a certified or licensed interior designer, according to each state's laws and standards. Though no state requires a license, in several states, Washington, D.C. and Puerto Rico, you must be registered to work unsupervised in commercial spaces. Learn more about whether you need to be licensed to be an interior designer in your state.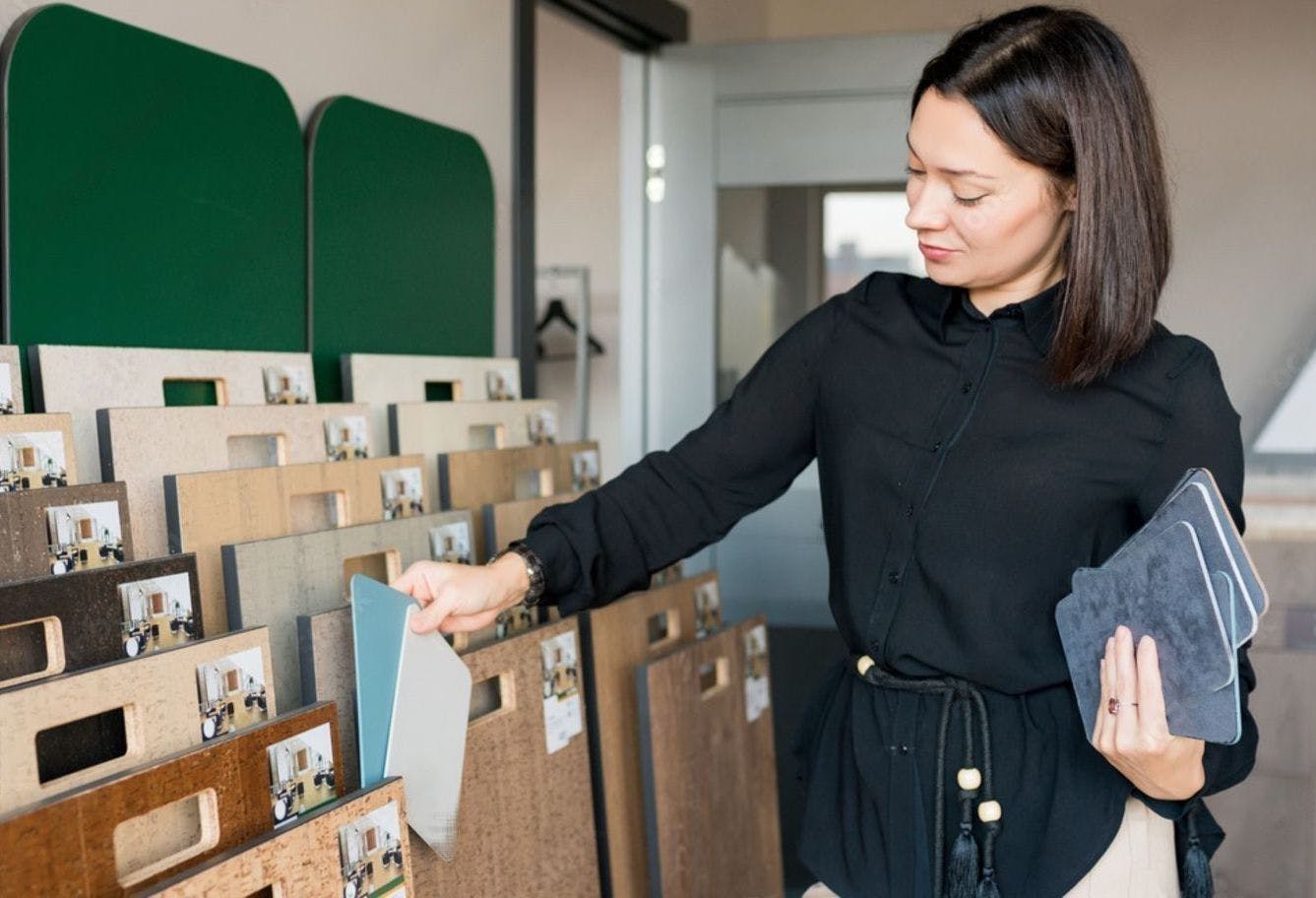 Interior Designer vs. Interior Decorator Salary
Given the range of educational and career paths—working for yourself, for a large or small firm, or in a specific niche or specialization, as well considering the rates in your local market—interior designer vs. interior salaries can vary. 
According to the Bureau of Labor Statistics (BLS), interior designers in the United States earn $57,060 per year median pay (or the equivalent of $27.43 per hour). Again this can vary based on your location and education. Owning your own interior design business, however, can be a great path to increasing your salary—for instance, 64% of owners surveyed by Houzz reported earning more than $100,000 in business revenue in 2021.
While the BLS doesn't provide data on the salary for interior decorators, specifically, PayScale states that the median hourly rate for decorators in the U.S. is $24.74 (or around $51,460 per year).
Get more information on interior design salaries.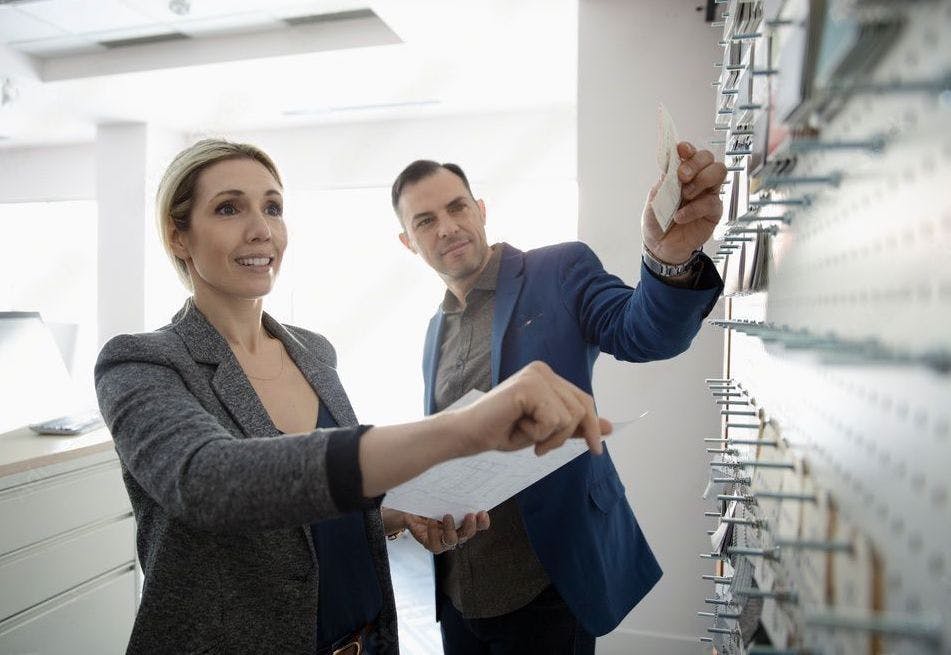 Interior Designer vs. Decorator: Who Do They Work With?
Whether you're an interior designer or an interior decorator, you will likely work directly with clients, however to what degree will vary. For instance, if you're an interior decorator who's been hired by or is collaborating with an interior designer, you may work with clients a bit less or not at all as the designer will be the key point person for clients. Given the scope of the project, designers may also work with architects, general contractors, electricians, plumbers, lightning experts, vendors and others—essentially any collaborator contributing to the final design. 
In addition to working with clients, interior decorators may also work with vendors in obtaining their materials, furnishings and decor. If you're working on a photo shoot, retail or commercial space as an interior designer you might also work with fellow creative collaborators such as photographers or creative directors.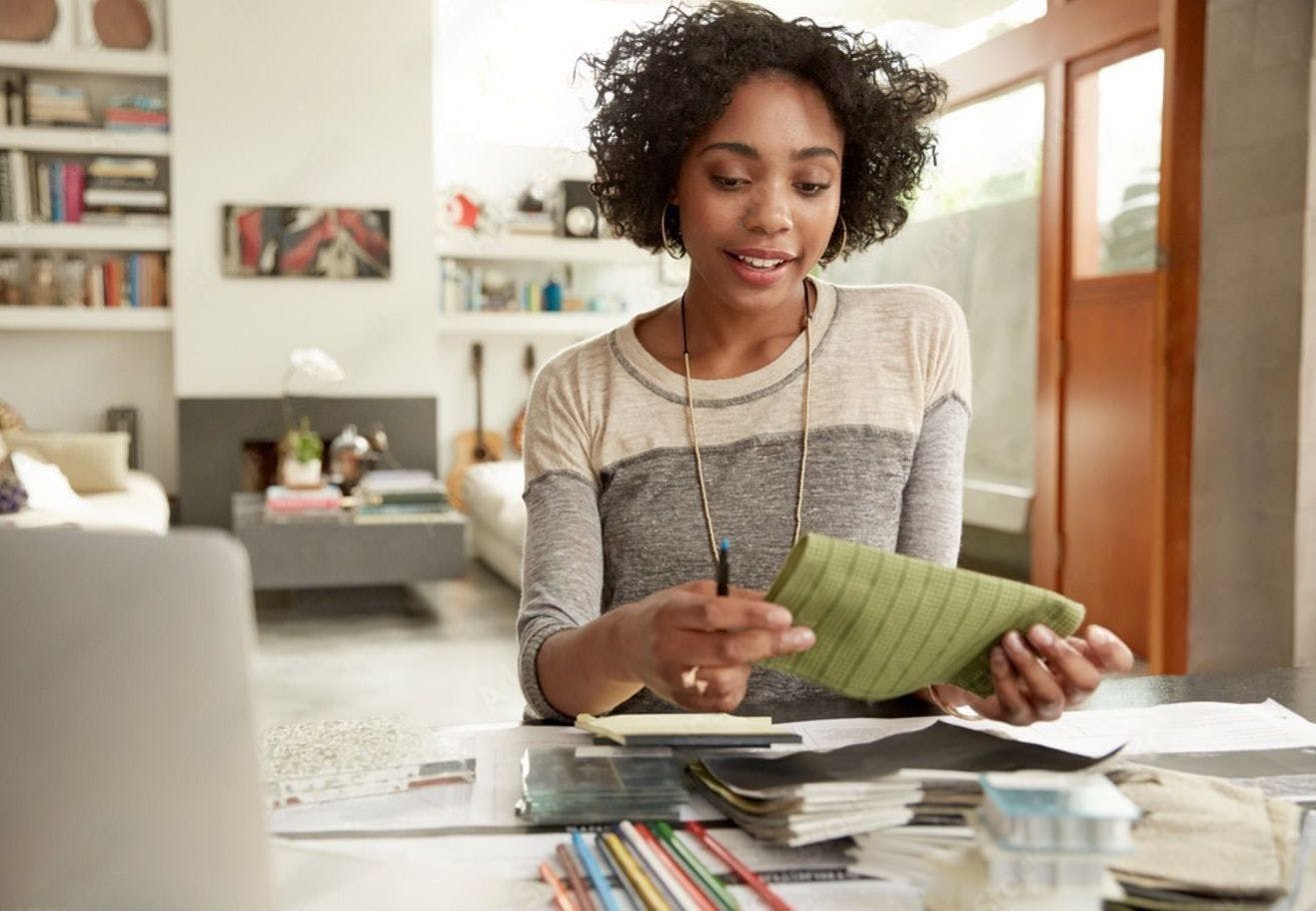 Can You Be Both an Interior Designer and Decorator?
The short answer is yes: many interior designers also consider themselves interior decorators as the aesthetic decoration of a space is an essential part of what interior designers do. However, not all interior decorators have the required skills (as outlined above) to be interior designers. 
What's the Difference Between an Interior Designer vs. Interior Stylist?
It's important to note that (like interior design and decorating) being an interior designer vs. interior stylist are also two different roles—though interior designers can also be stylists. Styling is often the last phase of an interior design project concerning pulling the final look together and adding the finishing touches, such as item placement or adding additional pieces as needed. Interior stylists can also be employed in the commercial and retail space working on store, window or event displays and on photoshoots. 
Conclusion
You're now equipped with the knowledge to help determine your career path as an interior designer or decorator. Whichever profession you choose, you'll be in a rewarding and dynamic career that enables you to use your creativity and aesthetic talents to enhance interior spaces for clients. 
Join the conversation by commenting or asking a question below. The Houzz team reads every single comment, and we'll get back to you by email if you need us!