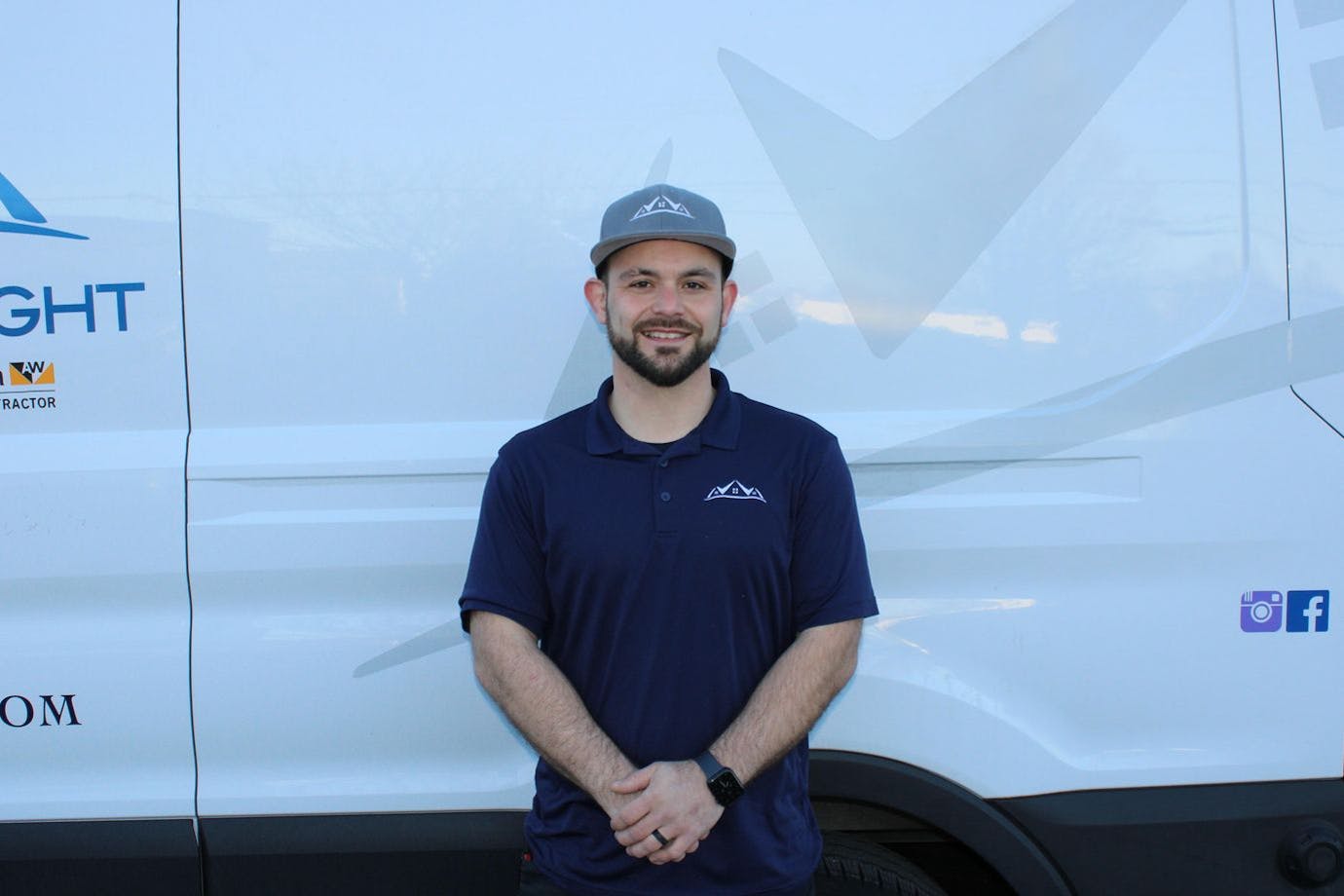 "I would hire a veteran over a nonveteran, if their résumés were equal," says Mike Biestek, founder of Remodeling Right in Middletown, Rhode Island. Here he shares his reasoning behind why military veterans can excel in the skilled trades, along with his insights about professionalism, dealing with price fluctuations and managing the new generation of construction pros.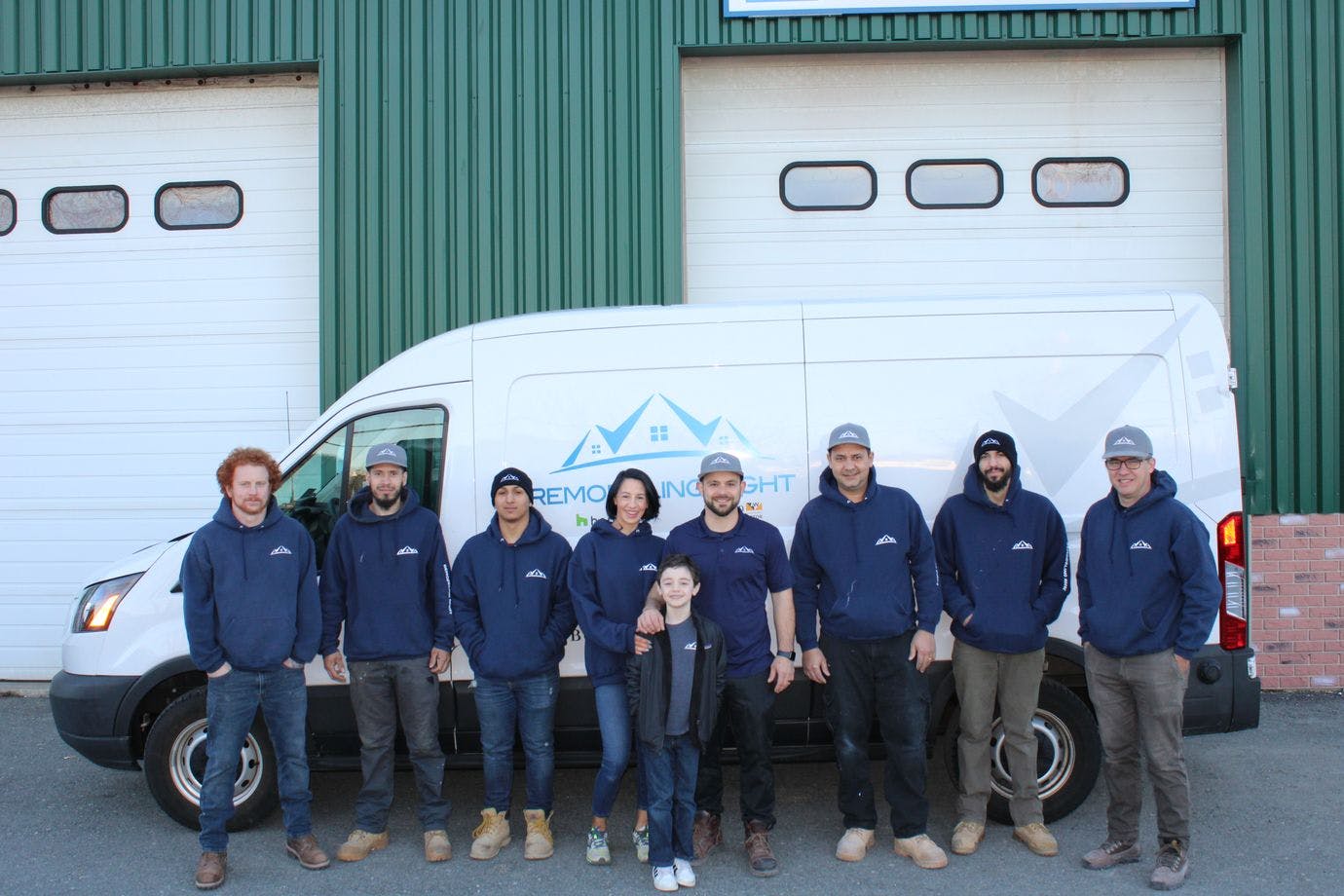 Aiming to Serve 
Biestek started doing metalwork in high school and then worked for a local house painter for about three years before starting his own painting company. Then he teamed up with a carpenter and developed that into a handyman company, handling the painting side himself and leaving carpentry to his partner.
"Throughout the handyman work up until the point where I actually decided to stop and work for other people, I was in the military," Biestek says. He served in the Rhode Island National Guard — "the one-weekend-a-month, two-weeks-a-year deal," he says. This setup allowed him to pursue his handyman business simultaneously.
As an infantryman deployed in Afghanistan in 2010, Biestek found himself "shooting guns and blowing things up and jumping out of helicopters," he says. And while at first glance those skills might not seem to translate directly to the construction industry, they most certainly do.
"All of that really did help me mature and grow up and excel in the industry, because I was tuned in to following directions and attention to detail. That relates to renovations very well," Biestek says. Growing and excelling in the industry for him meant stopping the handyman business to learn new skills from other people, then opening Remodeling Right eight years ago.
What's more, Biestek left military service on an honorable discharge as a sergeant, and had been "in control of a team of individuals overseas," he says. "It really made me think of all angles. If I could take anything away from the military and relate it to my personal and business life, it would be that it opened my eyes and taught me how to be a better leader and manage the guys underneath you — their expectations, their quality of life and the work that we do."
Professing Professionalism
Biestek says professionalism is key to his business — from entry-level workers to his own management style. And this starts with appearance. "It's how you dress, how you present yourself," he says "When I started, I was always showing up in dirty work clothes, and you give that persona that you're at the bottom of the barrel and they're just hiring any company to do the job. Now … I represent a skill set that people don't have, that's hard to find — and yes, I do believe that homeowners are looking at us a little more like equals versus them looking down on us. They're now even holding us up at a pedestal at some points."
In fact, he finds himself taking on the role of teacher or life coach with some of those new to the workforce, as they haven't yet been taught the importance of professionalism in all aspects of a job. "The new generations, they've been brought up by sitting in front of a computer playing video games," Biestek says. "I don't hold anything against that, but a lot of these kids, they don't understand what work is. They don't have a work ethic.… They don't have a 'dressed' attire sometimes."
He teaches his crew professionalism both by modeling the behavior and telling them things like, "Hey, if there's a newspaper in the front yard, pick it up and bring it in. If the homeowner's walking in, ask them if you can help them with their bags. Open the door for them." These kinds of respectful courtesies actually relate directly to the work, "because it's a mindset thing where when they're working, they're paying attention to the surroundings," he says. "They're cleaning up the mess every day; they're not leaving things for the next person. It's finishing all the details."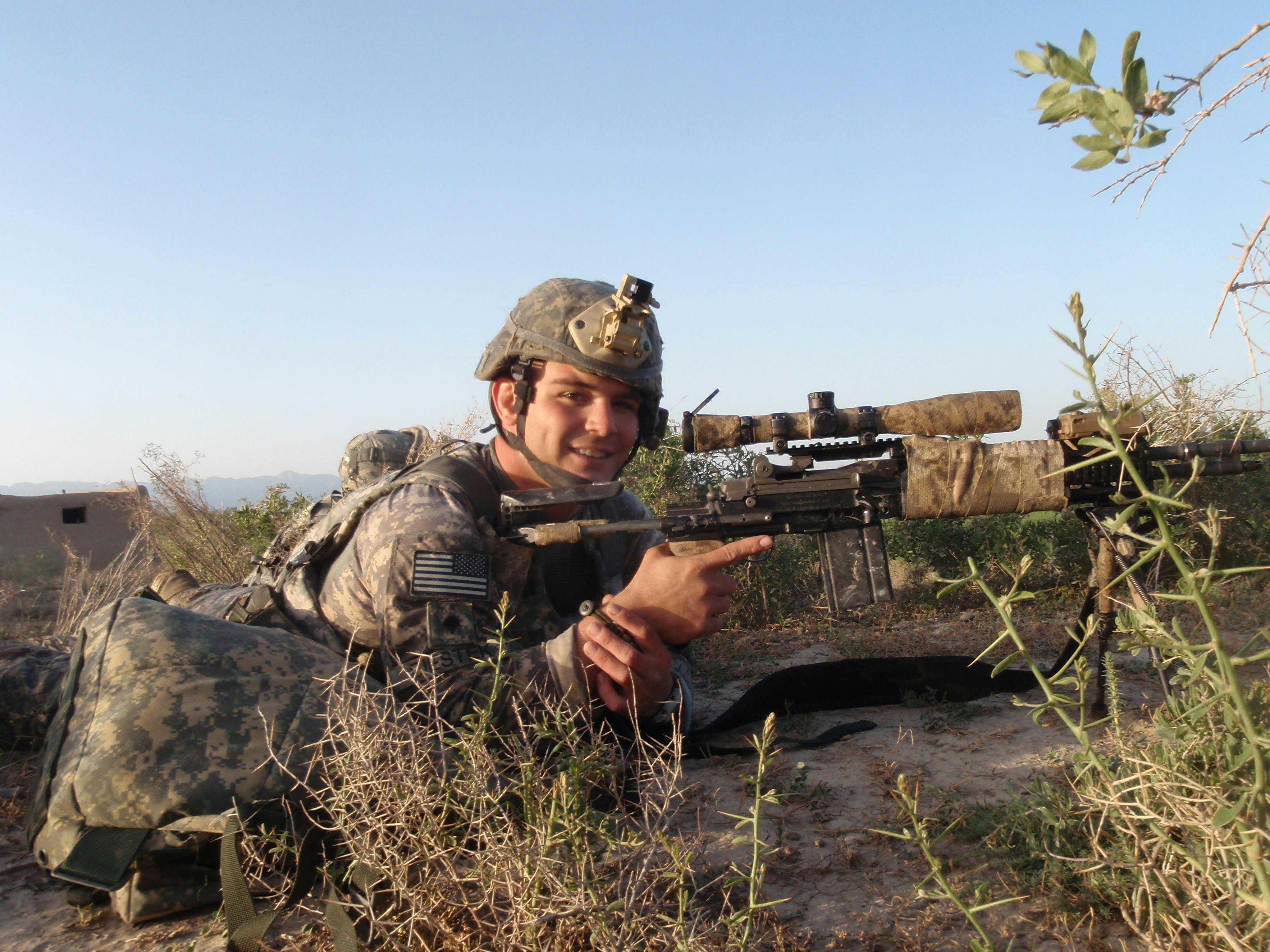 Managing to Be Successful
Military training gave Biestek a leg up in being a manager. "Serving overseas just really matures you," he says. "It brings you to the next level of what life is, and it opens your eyes to how bad things can be and to how good things can be. It makes you grateful for everything that you have, and it makes you want to work to keep it."
And he strongly believes in the potential of other military veterans to succeed in the construction industry, whether as managers or as skilled tradespeople. Between two job candidates with the same résumé, a military veteran and a nonveteran, "I would hire the veteran, because I know they're going to be more professional, all day," he says. "It's just something that you can't get in the civilian life."
While he acknowledges that transitioning from military to construction can be difficult, due to pay and lifestyle differences, he believes that working hard and paying attention — two practices the military cultivates — can make a big difference. In fact, his advice applies to any newcomer to the construction industry.
"You have to have an interest in the field, and you have to be anxious to learn as much as you can," he says. "I tell all my new guys to be sponges, soak up all the information, ask as many questions as you can, keep your eyes open — because even while you're pushing the broom, you can overhear conversations, learn the lingo, learn the tools and grow. Grow and grow fast."
Handling Price Fluctuations Creatively
Along with many other remodeling pros in the past two years or so, Biestek has had to deal with labor shortages, changing timelines and, of course, price changes. But he has a particularly elegant way of handling the latter, showing a keen understanding of his clients' attitudes about costs.
​​"The homeowner doesn't want to hear that the prices went up," he says. "What I started to do is give them my labor numbers and an allowance for materials. Then we open up a separate sub-account for that project. Every purchase we make underneath that project gets tracked. Usually weekly or biweekly, we'll go through and do our accounting, then visit the homeowner and say, 'Hey, we're at this phase. This is how much we've spent on materials; this is how much that's left in the budget. We're tracking. We're looking good.'" When prices go up, it comes out of the sub-account as well.
Learning by Design
Biestek is continually educating himself on how to improve the business: streamlining operations, maximizing marketing, communicating better with clients and empowering his team so he can step back from the day-to-day when needed. One practice that has helped is that despite getting leads from all over the state, he limits his business service to six towns. "Anything outside of that, we typically turn down," he says. And he strives for clear and immediate communication with clients, to both prevent issues and build a strong reputation. "You can't be afraid to pick up the phone and call somebody and stay on top of it," he says.
Another practice that has greatly benefited the marketing side of his business is using Houzz Pro. "Houzz Pro has made a huge impact in my business by generating more qualified leads," Biestek says. "It allows me to showcase my work easily with the help of my account manager, Michelle, and most recently helped build a new professional website to outline my company and our services/systems. They were able to re-create my current website and allowed me to make changes easily all for free. Houzz Pro has and still is helping me grow into a more professional company by giving my team and I more tools in the tool box for marketing and client/job management."
But the thing Biestek is "hyperfocused" on? "Building my systems up so they can operate smoothly," he says. "I realized, 'Hey, I'm doing really well. Let's bring in professionals that can do these jobs that take me hours in half the time.'" While the business has a bookkeeper, lawyers and an accountant, filling management positions has been harder due to Biestek's high standards — but it's a key goal for the coming year.
"Believe it or not, I'm not looking at this year as a big growth year," he says. "I'm looking at it as a year to strengthen my core.… I've grown the business to a position where our reputation is great, our work is great. The crew itself is very talented. I would like to go on a vacation." 
If Biestek's previous accomplishments with Remodeling Right are any indication, he'll find a way to fill those management positions with the right people — perhaps other military veterans — and get that well-deserved vacation in short order.
Join the conversation by commenting or asking a question below. The Houzz team reads every single comment, and we'll get back to you by email if you need us!

Want advice delivered to your inbox?
Unlock industry insights and updates for contractors and design pros
By signing up, I agree to the Houzz Terms of Use and Privacy Policy and that Houzz may use my information to contact me about relevant content, products, and services.