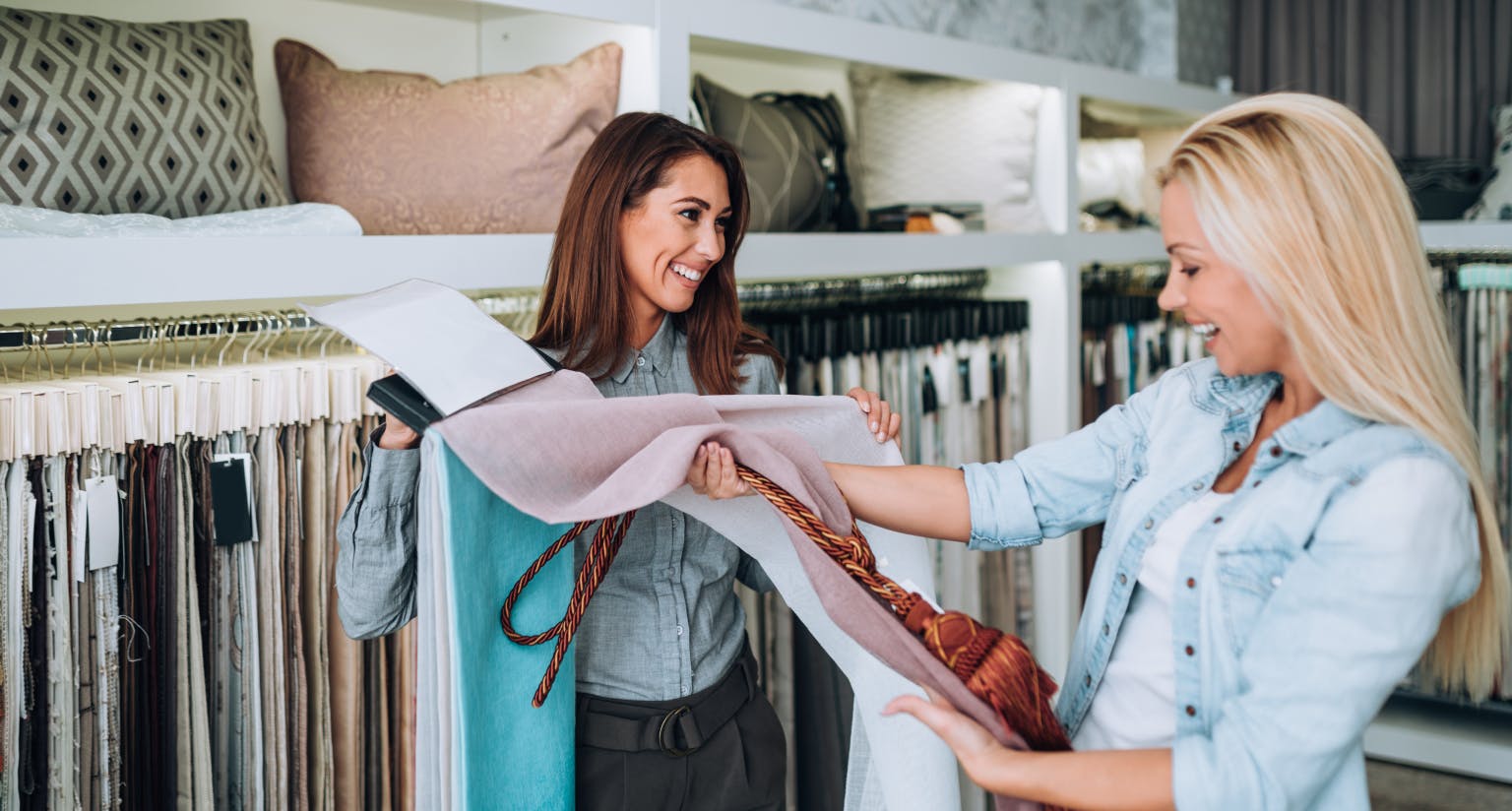 Customer Relationship Management or CRM - creating and maintaining positive relationships with customers - is one of the most important tools for growing any business, especially in interior design, as happy customers can result in positive reviews, more leads, and repeat business. With so much competition out there, landing and keeping clients relies on fostering a good relationship with them from the start. Over 92% of businesses have described CRM as a crucial tool in achieving their revenue goals, which is why so many interior design businesses are turning to CRM software. Houzz Pro makes it easy for you to provide a better customer experience! For each prospective client, know what their status is and know what you need to do next.
According to a study by Finances Online, of the businesses that used CRM software, 74% noticed improved customer relationships, 65% saw an increased sales quota, 50% boast improved productivity and 40% found labor cost reductions. Therefore, investing in CRM software should be a no-brainer for your interior design business. Houzz Pro built-in CRM tools will streamline and revolutionize the way you build and maintain relationships with both prospective and existing clients. Here is a guide on the features offered by Houzz Pro's CRM software and how to use them to improve your business relationships. 
Add and view all your leads in one centralized place
The CRM dashboard will automatically upload and display the leads you have generated through your Houzz profile or Houzz website. You can also add leads yourself, by importing them by email, uploading a spreadsheet or creating a new lead and filling out the client's details. According to InsideSales, it takes an average of five follow-ups after the initial contact to win a project, something that most interior designers struggle with, however, by having your leads easily organized and displayed in one location with Houzz Pro, you can view and follow up from wherever you are to close deals faster.
Communicate through Client Dashboard
When you click on a specific lead, a message window will pop up. This allows you to type a message to your client and choose to send it as an email or text message. Clear communication is the basis of any good relationship. Houzz Pro Client Dashboard enables you to keep your clients in the loop and reply promptly no matter where you are! Also, it lets you give customers easy access to all communication history and project details. You can also view emails, photos and files that you have sent or received in one place. No more wasting time scouring through your inbox to find that one file you seem to have misplaced. 
Track the status of your leads
Located in the right hand corner of Houzz Pro dashboard, the leads phases tool allows you to move your leads from stage to stage so you know when it's time to follow up.  According to InsideSales, 30-50% of leads are closed by whoever follows up first. This leads phase bar can help you stay on top of all your leads and prompt you to follow up before someone else does.
Keep track of conversations with a call log for your access only
After a phone call with a client,  you can use the call log - available only to you - to jot down important information that you need to keep a record, like what you have discussed, what decisions were made, and what further action needs to be taken. This ensures you do not forget any important details that will delay the project or upset your client. Retaining current customers is 6 to 7 times less costly than acquiring new ones, which is why it's so important to pay attention to your existing customers and keep them happy.
Create and share estimates
The "create estimate" button in Houzz Pro allows you to create and share estimates and proposals with ease, you can customize, upload and share with your clients, who can view and approve them from any device.
Studies show that businesses who don't create accurate estimates can see a decrease of between 10-20% in productivity because of time spent on changes. Houzz Pro can help you avoid that. You can also track when your estimates have been approved.
Track your project from start to finish
All of the developments with your leads will be automatically tracked for you in the lead activity section. Everything that happens will be recorded in chronological order, like whether a meeting has occurred, if you've sent an estimate or proposal, and whether something has been approved or not.  Your lead activity will ensure you're always up to date with the status of a project and can make the necessary steps to stay on schedule and keep the clients happy. 
Statistics show that customer centric companies are 60% more profitable than ones that aren't, which is why you should invest in Houzz Pro CRM solution!
Seamless and efficient, it's like having your very own personal assistant. Try Houzz Pro for free and begin building positive, long-lasting relationships with your clients. 
Join the conversation by commenting or asking a question below. The Houzz team reads every single comment, and we'll get back to you by email if you need us!

Want advice delivered to your inbox?
Unlock industry insights and updates for contractors and design pros
By signing up, I agree to the Houzz Terms of Use and Privacy Policy and that Houzz may use my information to contact me about relevant content, products, and services.