Want to achieve better profitability for your interior design projects while keeping jobs on track (and your customers happy)? Learn the ins and outs of project management for interior designers in our comprehensive guide so you can move seamlessly through each stage of your next design project — and finish on time and on budget.  project management software to help you oversee it all.
This article will cover what the interior design project management process is all about and why it's important for your work, as well as include a step-by-step guide to master every project stage. Start by watching the video above to hear real designers share tips for managing projects online.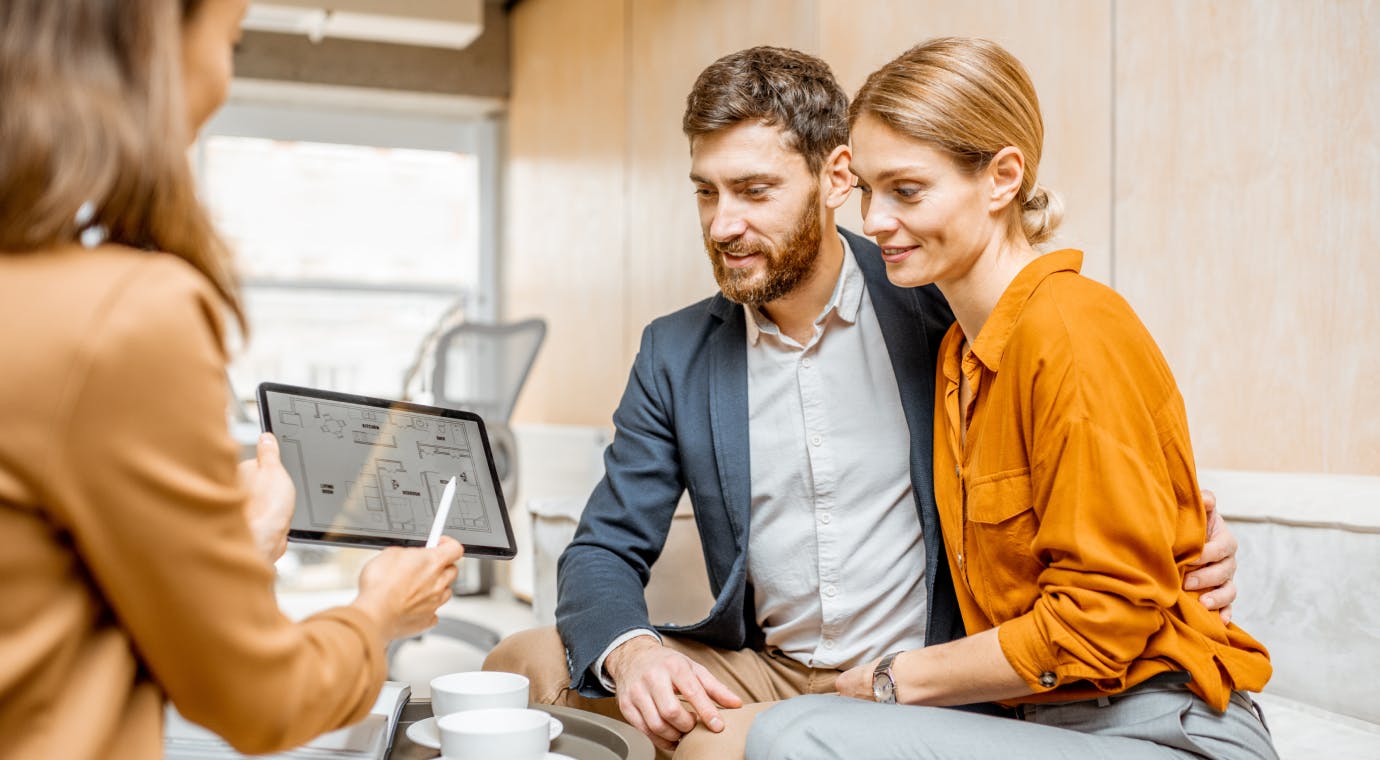 What is project management in interior design?
The interior design project management process involves organizing and coordinating the scope, timeline, budget, resources and tasks required to complete a design for a client and achieve the project goals within the necessary constraints. 
Why is project management in interior design important? 
Project management is an important aspect of your work because it can impact an interior designer's bottom line in several ways. 
First, before committing to a client's project, you need to know how their timeline fits into your overall schedule and how you can allocate time for other projects, as well, so your sales pipeline doesn't "run dry." Second, project management for interior designers helps you better manage the overall design budget and resources, so you can remain profitable. Lastly, project management helps you organize complex design projects so you're better able to stay on track, keep clients updated along the way and finish on time. This helps to make clients happy to work with you and gives you much greater word-of-mouth advertising and positive reviews for your business.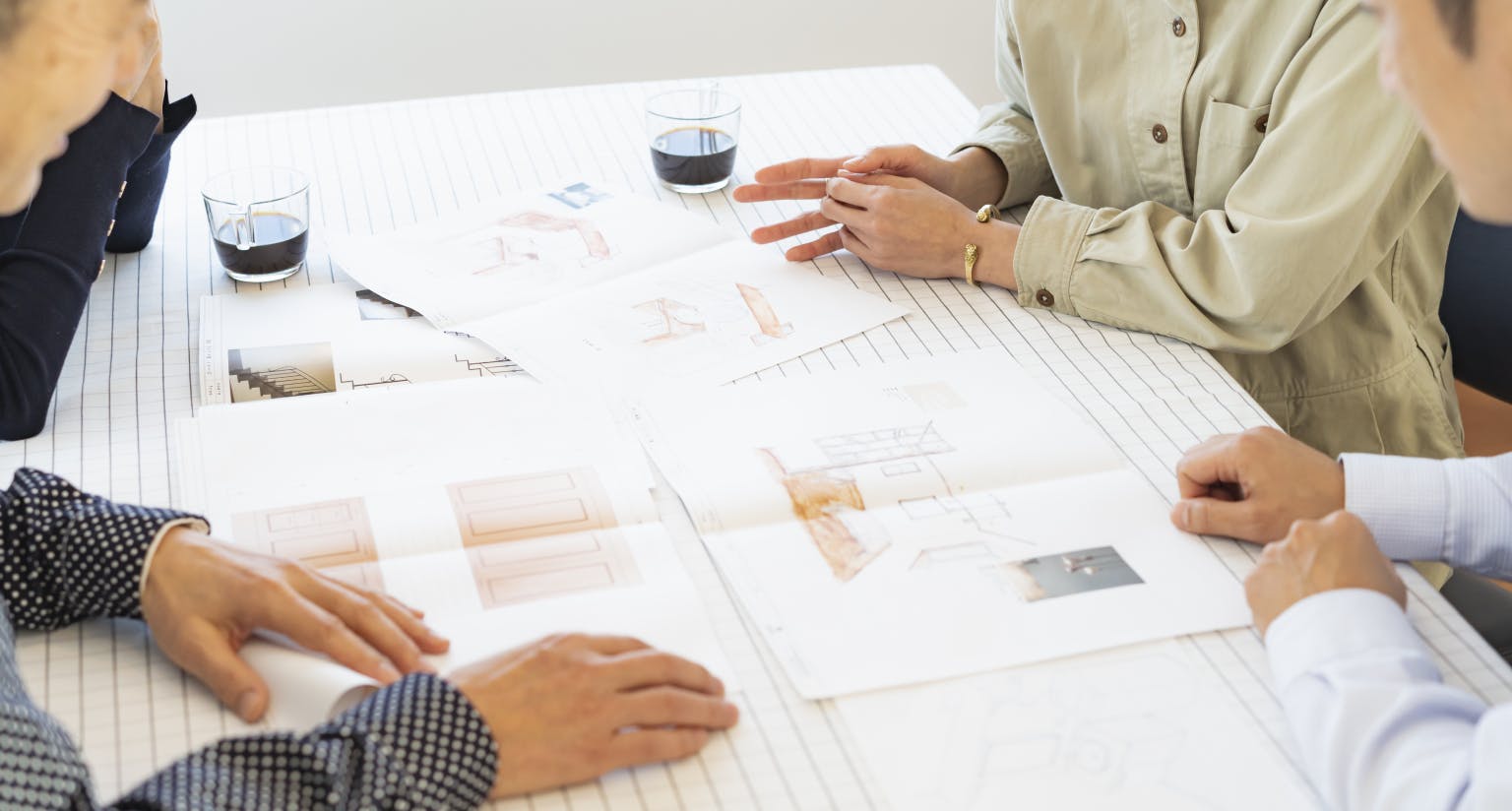 Interior design project management tips to nail every stage of a project 
Below is an outline of various interior design project phases that are common milestones to include in your project timeline and tips for how to make the most of each stage.
Initial Contact
First impressions are everything. So make sure your first contact with your potential client puts your best foot forward with professionalism and provides enough expert advice to make your prospects want to move to the next stage. 
Discovery Call
In the discovery call phase, your client may still be considering working with different designers. Meanwhile, you're also determining if they're a good fit for your business. A typical discovery call will take anywhere from 20 minutes to 1 hour in which you should get an overall scope of your client's vision, while assessing if they're a good match. If they are, make sure to position your strengths as a designer and share why you feel you can help fulfill their vision. 
Questionnaire
Your client questionnaire typically falls in the pre-consultation phase before you've started charging for your time. It should be thorough enough to understand the full needs and scope of the project, including questions about color, patterns, style, budget, design likes and dislikes and more. Typically one week is a reasonable turnaround time for receiving your potential client's completed questionnaire, so make sure to set these expectations beforehand.
Initial Client Meeting
Your initial client meeting or consultation is when you will likely start charging for your work. In this session, you'll go over the client questionnaire together and clear up any questions. Typically these meetings are on-site with your client so you can be more "hands-on" with the space and understand the layout, natural lighting, etc. It's important to give yourself enough time to have all your questions answered in this meeting so you can move on to the crucial design planning stage. 
Schedule/Timeline
Now that you've met with your client and have your questions answered, you can start planning your timeline for your interior design project management process. Remember, it's better to overestimate than under when it comes to time, but also keep in mind your client's budget and timeline requirements for getting it all done. 
Design Plan
Use your client questionnaire as your go-to reference for planning your space and design in the schematic phase of your project. Don't be shy about contacting your client with any remaining questions while creating your plan. It's best to have the necessary details up front before moving onto subsequent stages.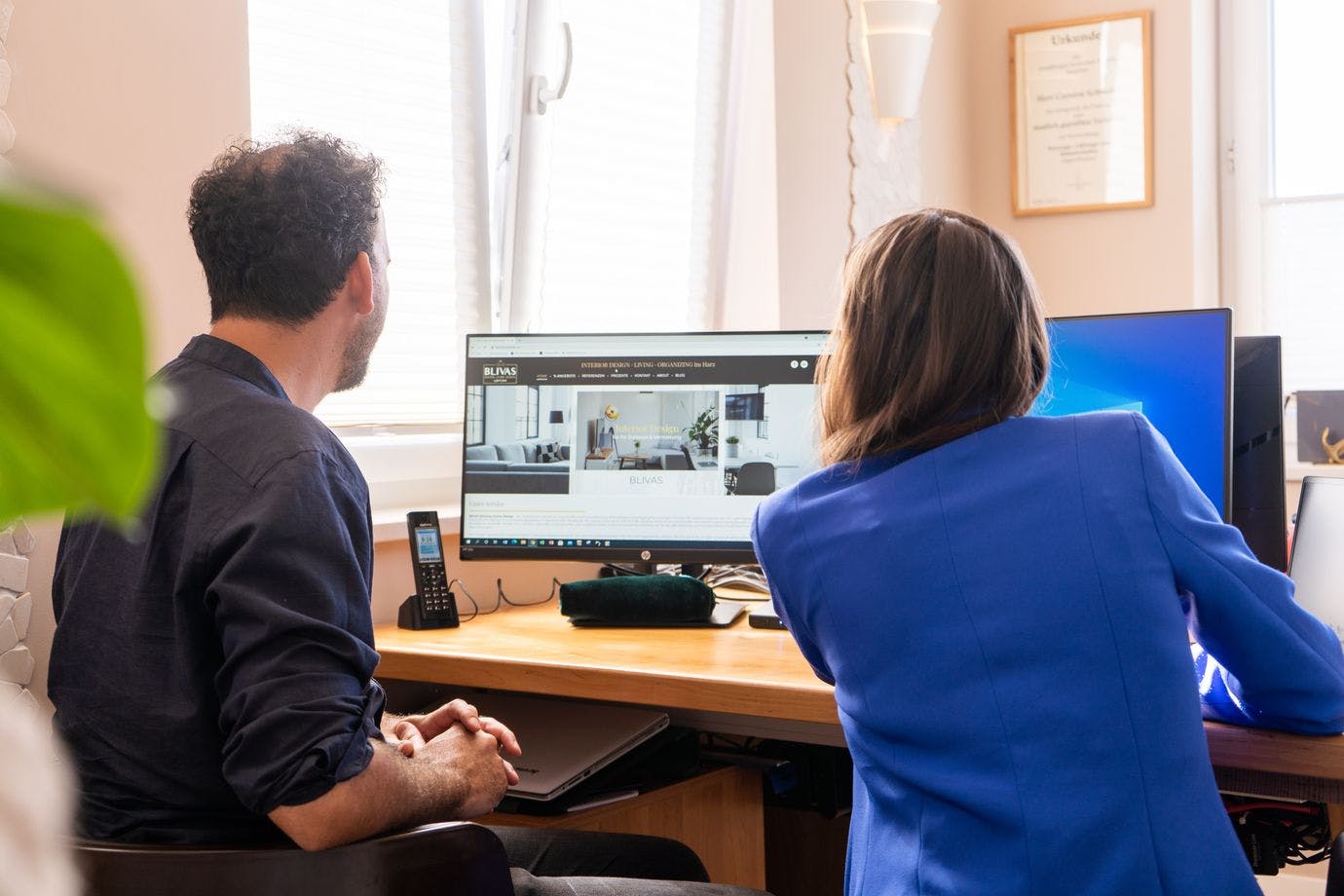 Product Sourcing
Before creating your final design proposal and presentation, it's important to make sure you can source all the products and furnishings you're proposing for your client's design. That way you won't run into any surprises or unavailability later and run the risk of disappointing your client. 
Proposal/Design Presentation
Your proposal provides all the budget and timeline details for completing your project, so being as thorough and accurate as possible are key in this stage. Meanwhile, your design presentation should be compelling, professional and reflect the desired vision your client expressed in their questionnaire while being guided and refined by your expertise. 
Contract
Always assure that you have a contract in place before making any purchases on behalf of your client. Make sure it's signed and dated by both parties and that your files are digitally backed up.
Purchase Ordering
After you have your contract in hand and your client has approved your design you can now move forward to making purchase orders of products and furnishings. Make sure to allow enough time for the ordering itself, the processing or creation time needed from the vendor, as well as shipping times. 
Contractor Bids, If Needed
If you're hiring any contractors for your design project, you'll want to allow time for this in your project schedule. Pro tip: make sure to keep lists of your favorite go-to contractors and back-up contractors in case anything comes up or your preferred contractors are unavailable. What's important is hiring quality subcontractors while keeping your project moving forward, which sometimes requires some compromise. 
On-Site Visits
During the course of your design project, you will definitely want to make regular on-site visits to see how the work is progressing. If you don't, then you run the risk of things not going according to the original vision, which can delay your project completion. 
Installation
With your space prepared and products delivered, you're ready for the exciting completion phase of your project. This can take anywhere from one day to one week or more depending on the scope, so make sure to account for this accordingly in your timeline. 
Invoicing/Request Payment
Whether you're invoicing your client along the way at different stages or all at once at the end, you need to set aside time to create detailed invoices for your client. This will greatly indicate your level of professionalism, organization and will help your client pay faster and on time if everything is thoroughly outlined. 
Client Thank You
After you've sent your final invoice to request payment for your project, it's a great business practice to send a thank you note, small gift of gratitude and any referral marketing materials you might have to your client to both thank them and provide a strong closing impression at the end of your work together. It's a very helpful strategy to contribute to repeat business and receive recommendations from your clients.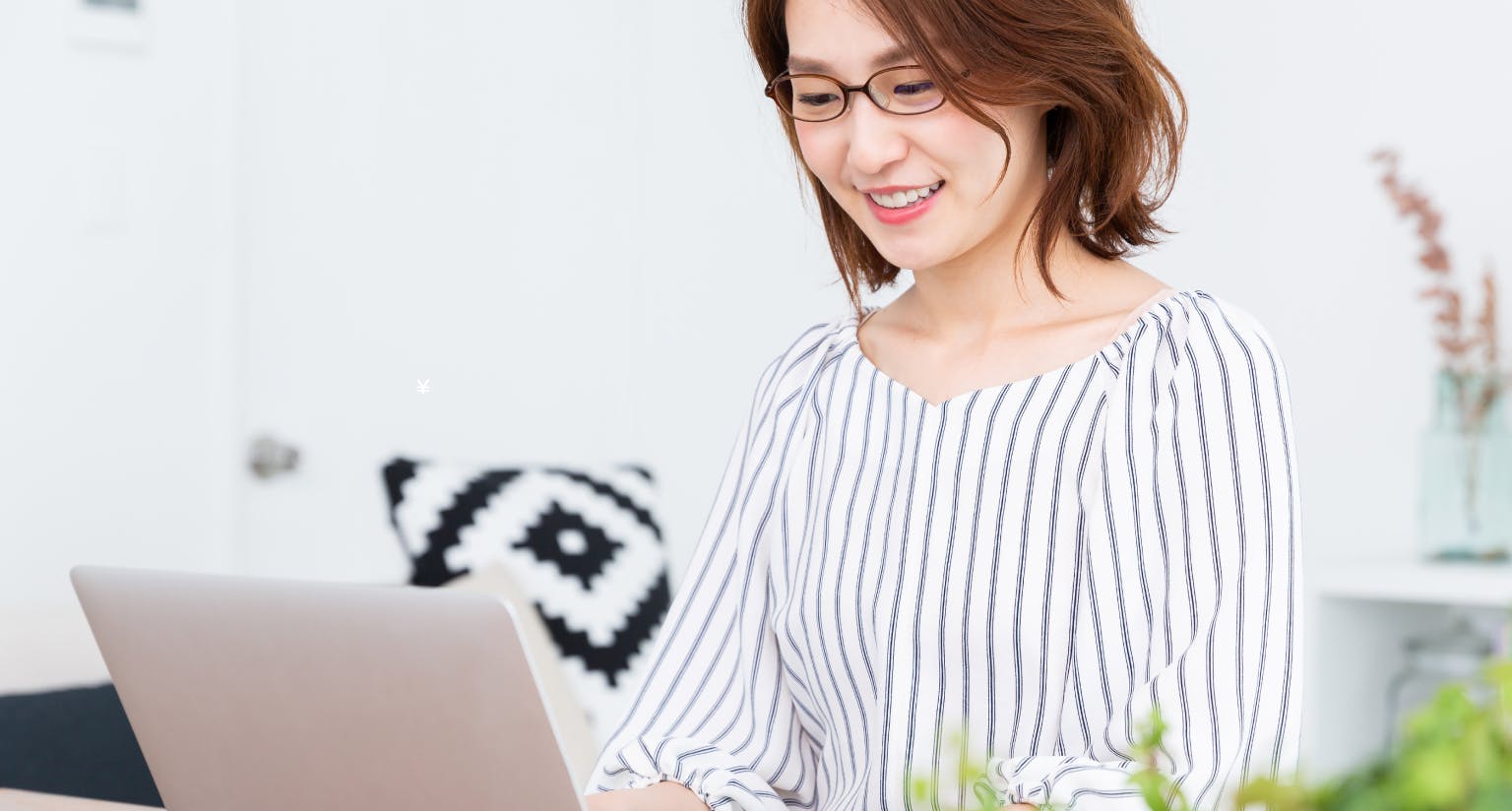 Should you try interior design project management software?
Interior design projects have a lot of moving parts, with unexpected issues occurring at any time: from change orders and construction issues, to contractor or shipping delays. Using project management software can help you better plan your interior design project phases while accounting for unforeseen circumstances, and so much more. 
Here are several other benefits that project management software can provide:
1. Improved Scheduling
From start to finish, project management software for interior designers can help you plan the time needed to complete each project phase, while allowing for a "cushion" of time for unexpected delays. As people say, time is money — and when you have a firmer grasp of the time needed throughout your project stages, your schedule can be freed up for other aspects of running and building your business.
2. More Effective Collaboration
As an interior designer, you're likely working with other design team members, sub-contractors, administrative staff and others. Project management software can help you effectively collaborate with key stakeholders allowing them to see the full project timeline, due dates, design plans, files and more. You can even have staff send you status updates and photos at the end of each day so you know exactly how the project is progressing.
3. Better Budget Management
Budget reports and spreadsheets can be used within most project management software programs to help you keep track of all project costs and have a much keener eye on expenses and cash flow.
4. Clearer Client Communication
Interior design project management software can also allow you to keep your clients in the know about key aspects of your project: from providing schedule updates to sharing photos of progress to processing change orders and more.
5. More Accurate Resource Allocation
Knowing how long each interior design project phase can take, allows you to better manage resources in terms of the cost for personnel you're working with, as well as making sure you're accurately accounting for your time spent on the project. 
Explore our interior design project management software to learn more about how Houzz Pro can help with your project management.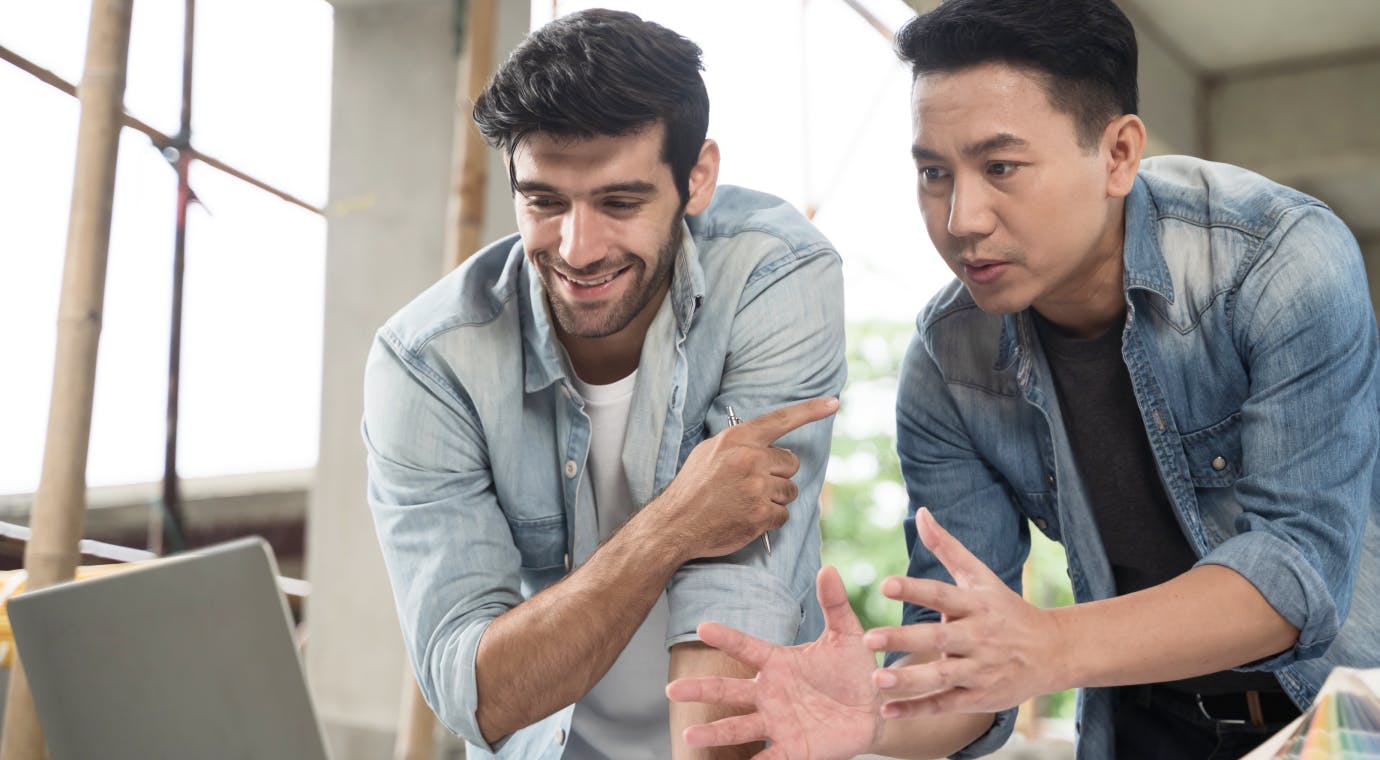 Join the conversation by commenting or asking a question below. The Houzz team reads every single comment, and we'll get back to you by email if you need us!

Want advice delivered to your inbox?
Unlock industry insights and updates for contractors and design pros
By signing up, I agree to the Houzz Terms of Use and Privacy Policy and that Houzz may use my information to contact me about relevant content, products, and services.