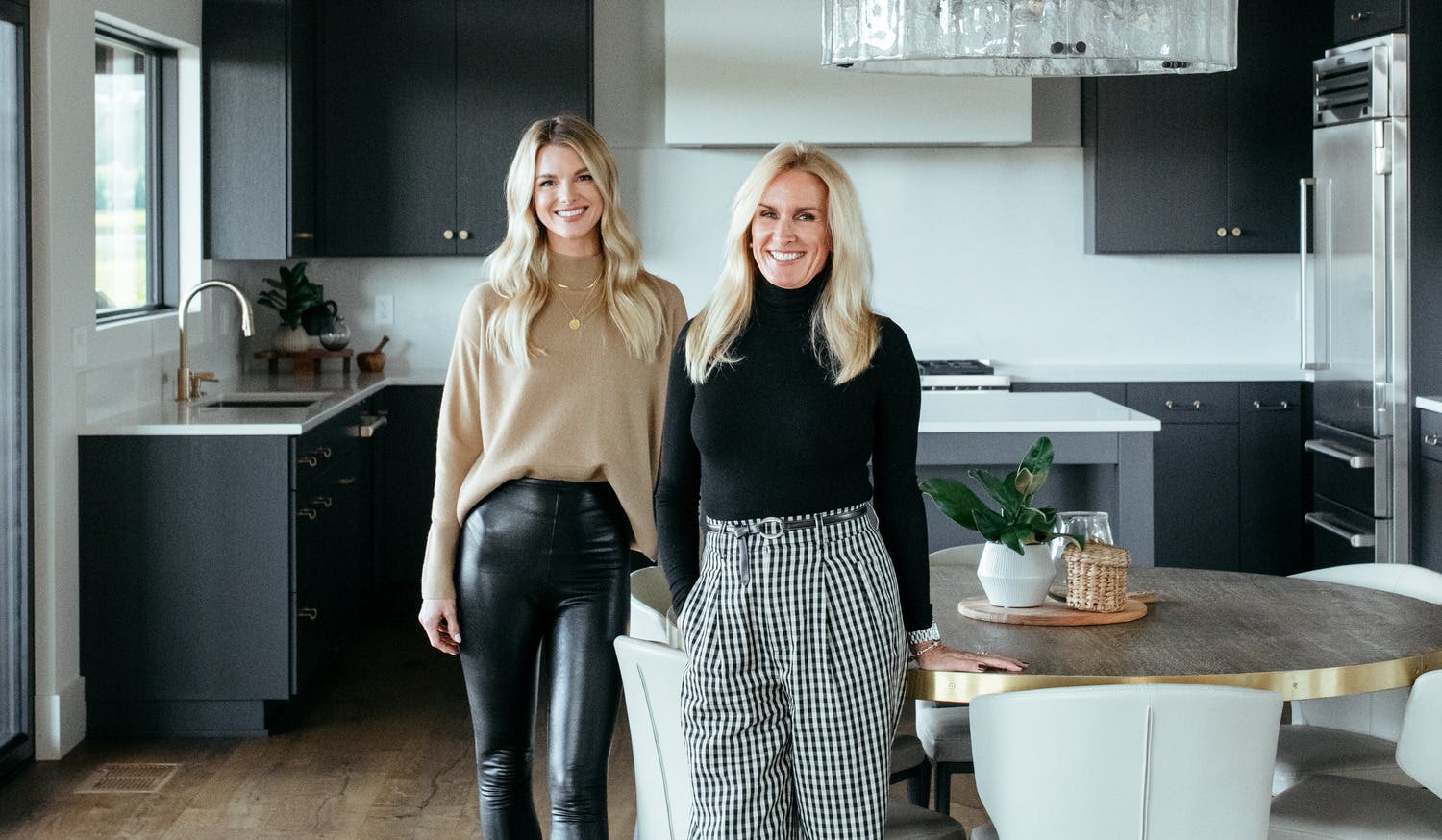 Testy mother-daughter relationship? Not at HAWK Interiors, an Oregon interior design company founded just a few months ago by Laurel Williamson and her daughter, Sarah Horst. The duo work hand in glove to create clean and organic designs while also getting in place all the systems and processes that will help set their new company up for success. Here they share how they're managing it all, along with some tips for other designers looking to start their own businesses.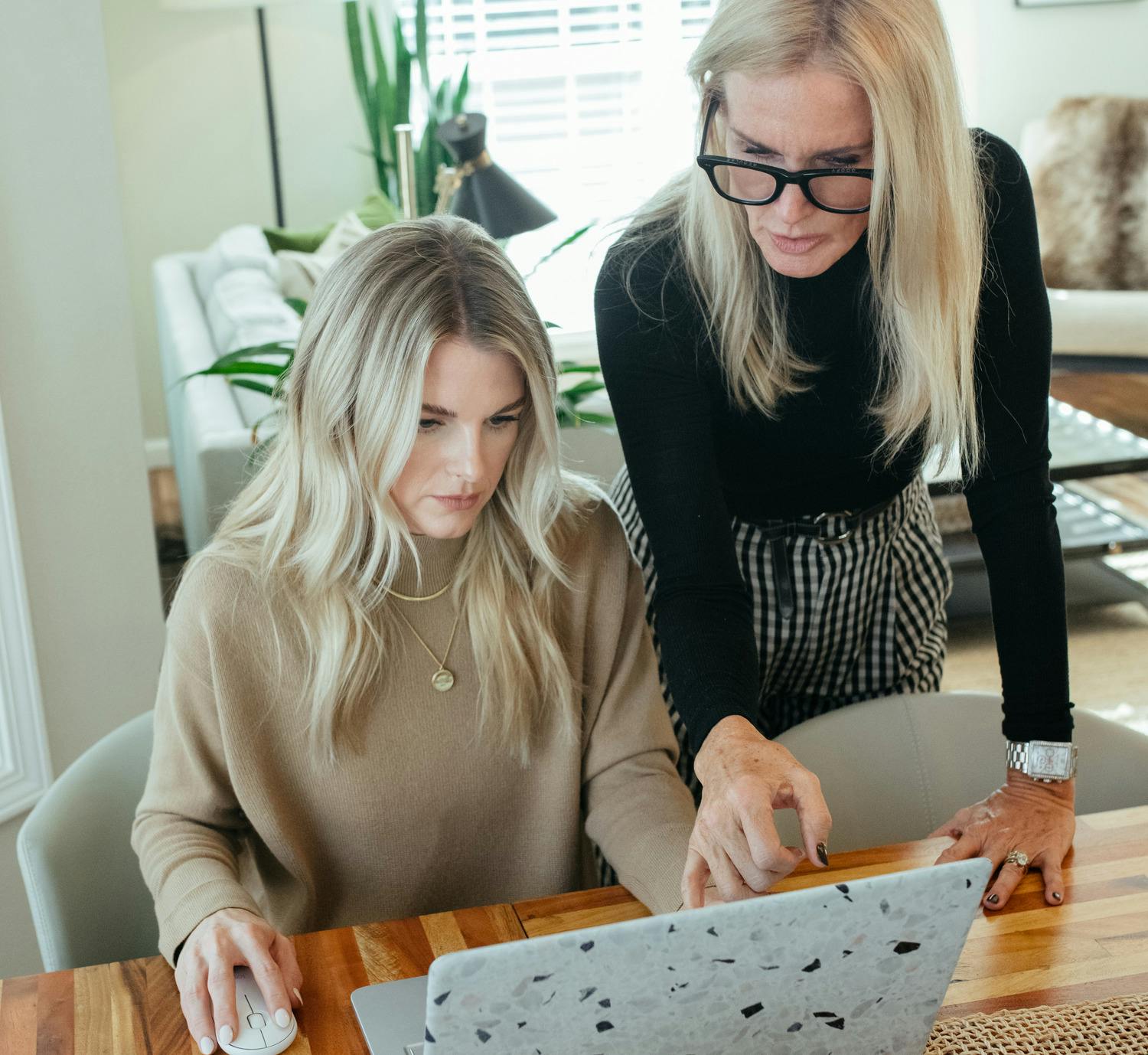 Embrace Opportunities
"[My husband and I] started off the bat spending our Sundays looking at open houses, because my mother-in-law was a Realtor, and so we were flipping houses before it was a thing. That would've been 35 years ago plus," mom Williamson says. Then design job opportunities came knocking. First, a friend who owned a furniture store was looking for sales help about a decade ago, and Williamson rose to the task. Next, a developer wanted to work with her on a spec in a gated community, so she joined the design-build team until the project was completed. And when Horst broached the topic of working together at their own design firm, she seized the opportunity.
"I'm much better as part of a team," Williamson says.
As for Horst, she'd grown up being exposed to the design and building worlds, thanks to her mom and dad's work. And she'd already run with the opportunity to remodel the home she shared with her husband. "I loved it," she says. "It's like everyone says: 'When you love what you do, you won't work a day in your life.'" She gained more exposure to the design world while working for a commercial interiors company in Salt Lake City for a few years, using her background in marketing business development. Then, when a job was no longer a good fit for her young family, she sought a new opportunity: opening an interior design business with Williamson.
"I have more of a business management background and can handle the project management and marketing side of things," Horst says.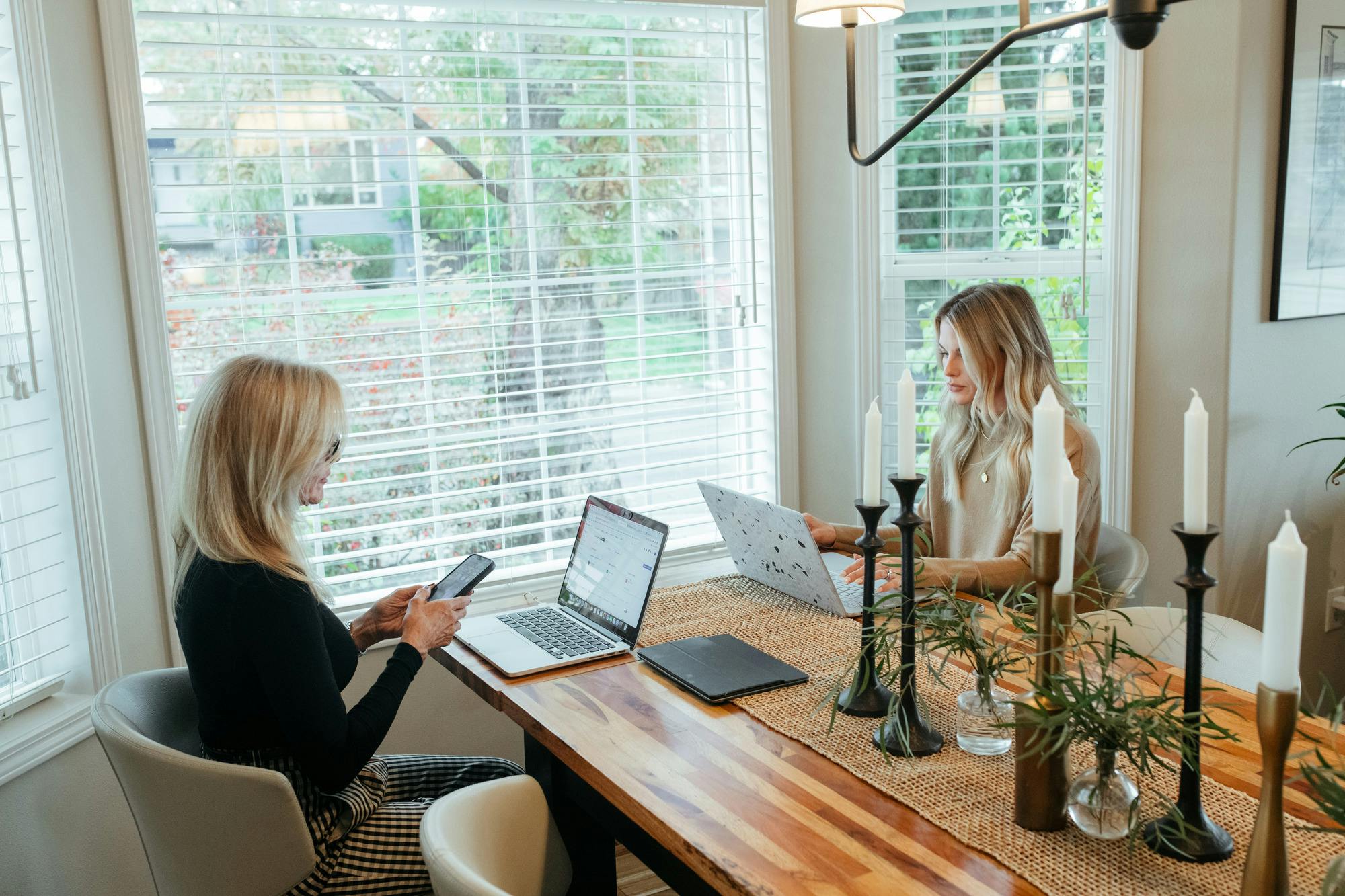 Play to Your Strengths
Whether you're partnering with a family member or someone unrelated, knowing what areas you each shine in, and respecting those areas, will go a long way toward maintaining a harmonious working relationship. While HAWK opened officially for business only a few months ago, Williamson already had a solid start on the design aspect, having built up a network of clients through word of mouth. But organizational processes don't come as second nature to her.
"I just had my own random system that worked for me," she says. "It took me a year to just develop an invoicing system that was going to be efficient in recording hours of work and keeping my calendar better," she says.
That was before Horst came along, bringing all her management, marketing and organizational skills to the table. "She was able to quickly give us things to rename, rebrand, relicense. Within I think a couple of weeks she had all of that dialed in, which is pretty great because that was not my bandwidth," Williamson says.
"I've been a part of a start-up; I've been a part of some other more established companies," Horst says. Her business experience was welcomed not just because it could allow her to streamline processes for HAWK, but because the skills she had learned are "so important in any business and help legitimize this [company] into something," she says.
Bottom line? "Remember what your strengths are, and help each other grow in your weaknesses," Williamson says.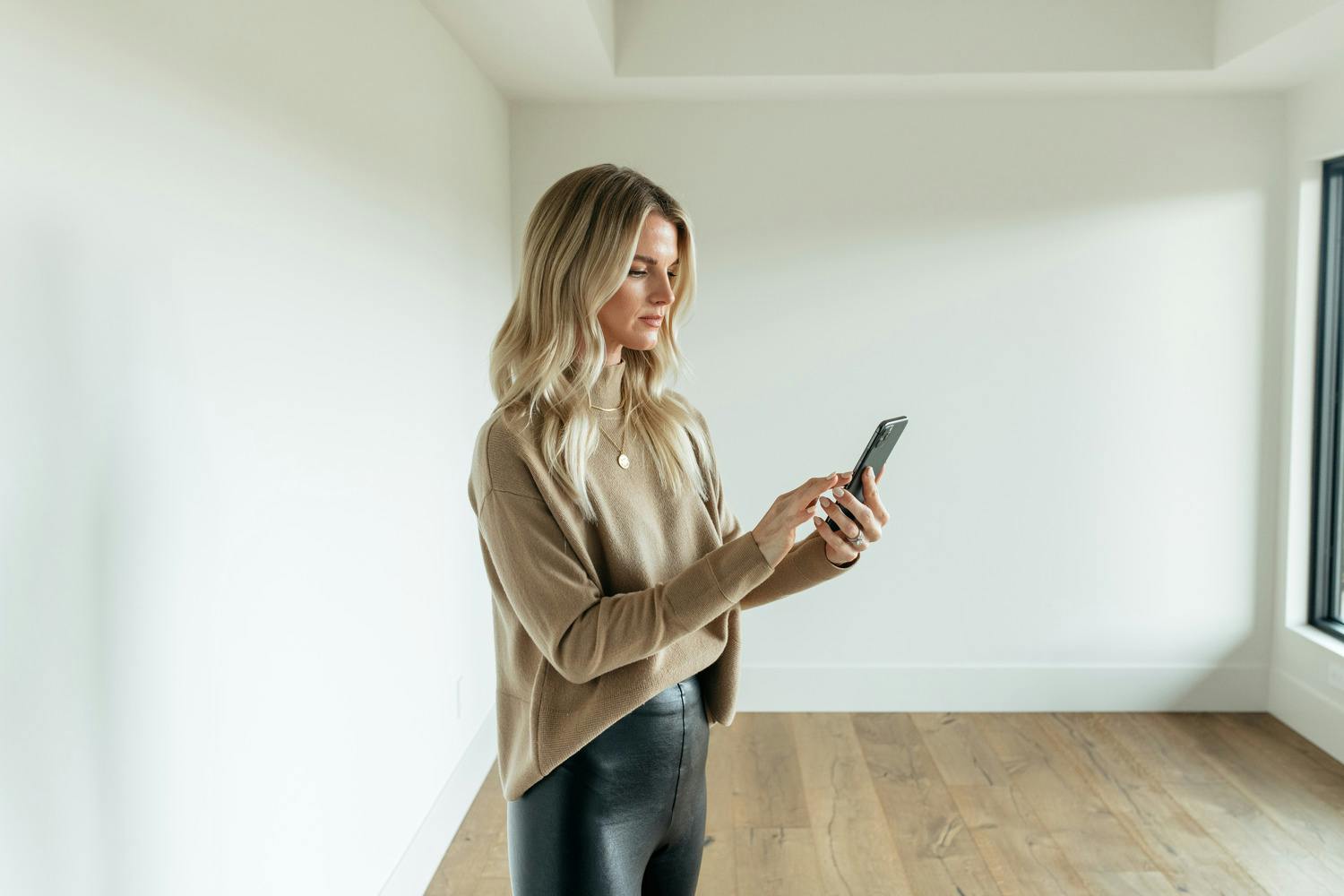 Maintain Good Communication
Williamson and Horst aren't just close by blood; they work daily in close proximity to each other, setting up at one or the other's home together when they're not out in the field. What's their secret to keeping the peace?
"I think the communication piece is number one — when you have things that are out in the open, and you're honest and transparent about how you're feeling and what you are expecting, versus what you are assuming the other person is expecting," Horst says. "I think that communication, not just in families but in any business, is really key."
"This is a little bit where there's a blur, but I don't see it as a burden," Williamson says, adding that "you should not ever forget why you felt that partner was going to be good for the business."
Working together in one home with other family members around can even be a boon. "Sometimes we ask our other family members who own businesses to weigh in some [project or business components] as well," Horst says. And, she adds, "I think we're both pretty good at knowing when it's family time and when it's work time."
But family time doesn't always have to mean no work discussions at all. "Because the nature of the business is creative, creativity doesn't necessarily have hard boundaries," Williamson says. So if her daughter, for example, saw something interesting for a project that day, it's perfectly acceptable to discuss it at dinner, even with the kids and husbands around. "I don't feel like that's crossing a line during family time," she says. "I just think creativity needs to flow, and it flows."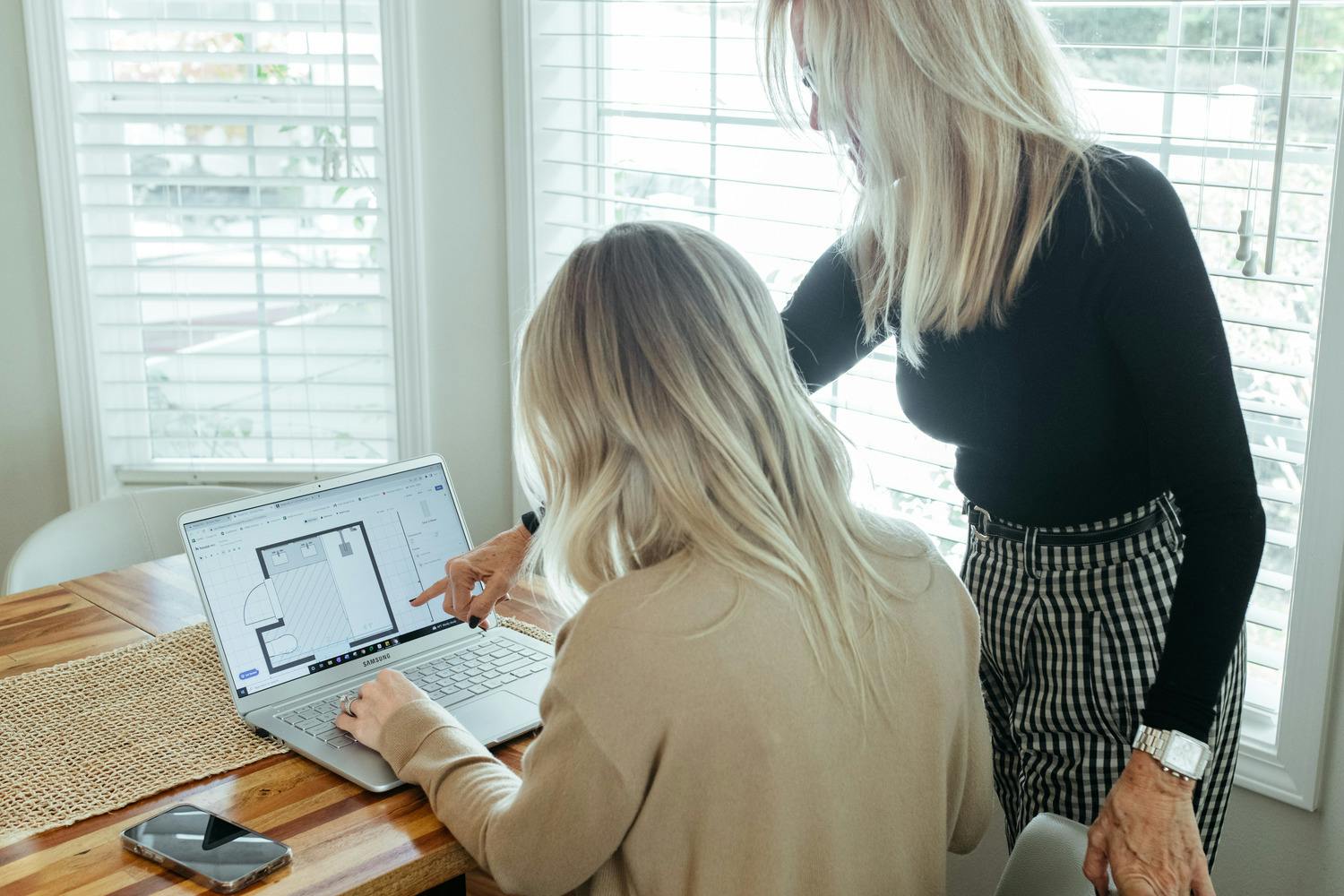 Get Your Ducks in a Row
Streamlining business processes can ease stress all around, meaning it's good for both the business and working relationships, familial or not. 
In fact, one of Williamson's big challenges as a solo design business owner, pre-partnership, was "not really having a solid functional model," she says. "I basically had to dive right in, without having best practices already laid down. I didn't have systems to rely on. I created some systems, and that was arduous."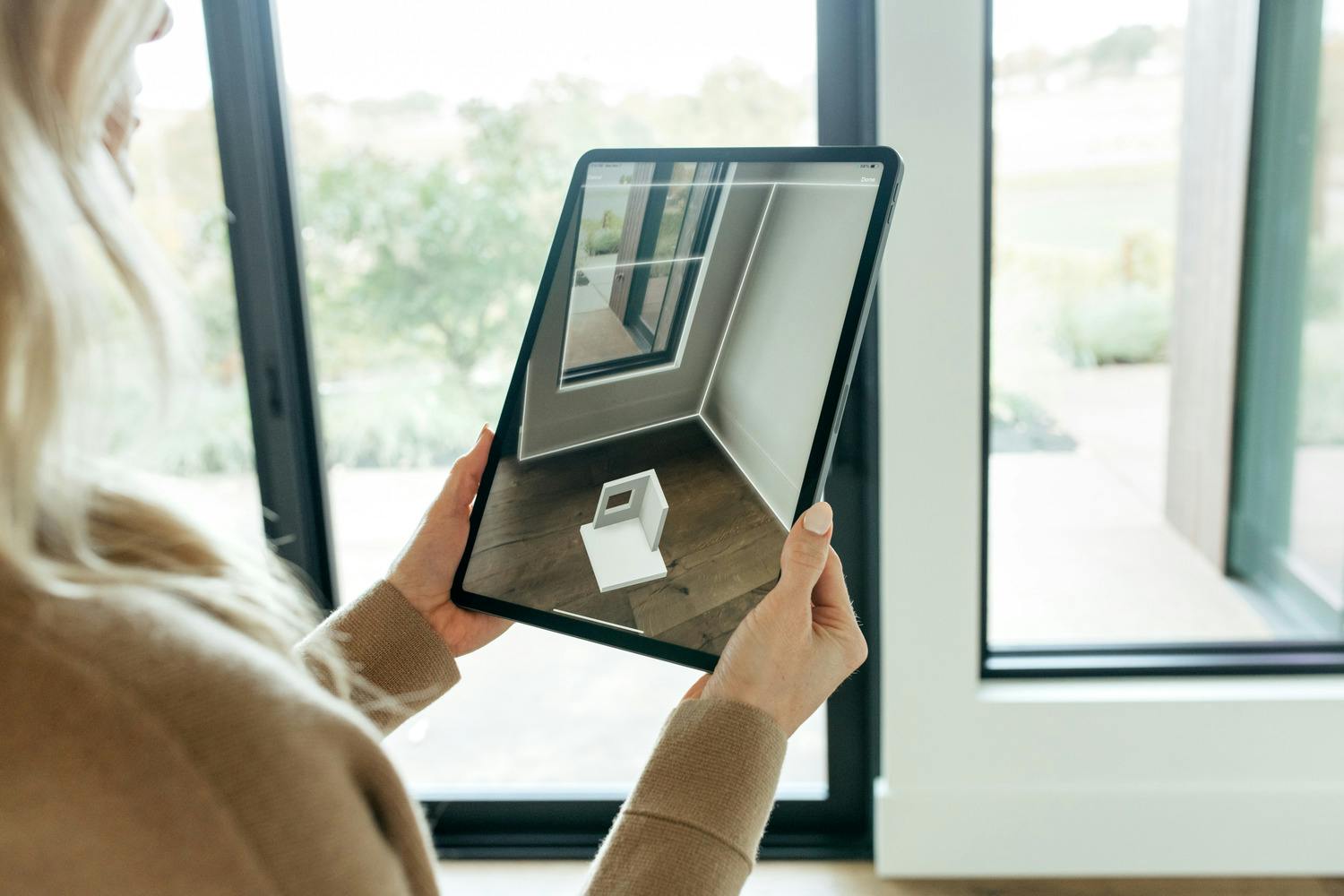 Then Horst came on board, bringing her business background, and got to work setting up coordinated systems that save time and effort for all involved. Her strategy included adopting Houzz Pro software. "Houzz Pro has been helpful in that we can have everything for the most part in one place. It's an all-encompassing tool for anyone that saves some time," she says. "We use it for project management, invoicing, leads and managing contact information. Plus the 3D floor plans are helpful for someone who's new to design. To be able to present something that looks professional…has been really cool for us."
"We did some trials for a couple of platforms that are geared towards small design businesses," Williamson adds. "She really landed on Houzz because she felt like it was the most intuitive and probably met most of our needs."
Moreover, they both appreciate that the software can benefit the company as it grows, including if they ever take on additional staff. "When you have your own system, it might work really well for you," Horst says. "But when there's anyone else involved, their personalities and their own systems don't always work in that same way. Adjusting and finding a system that works for everyone is, I think, a huge piece of building any small business, and of evolving and pivoting as you learn and grow."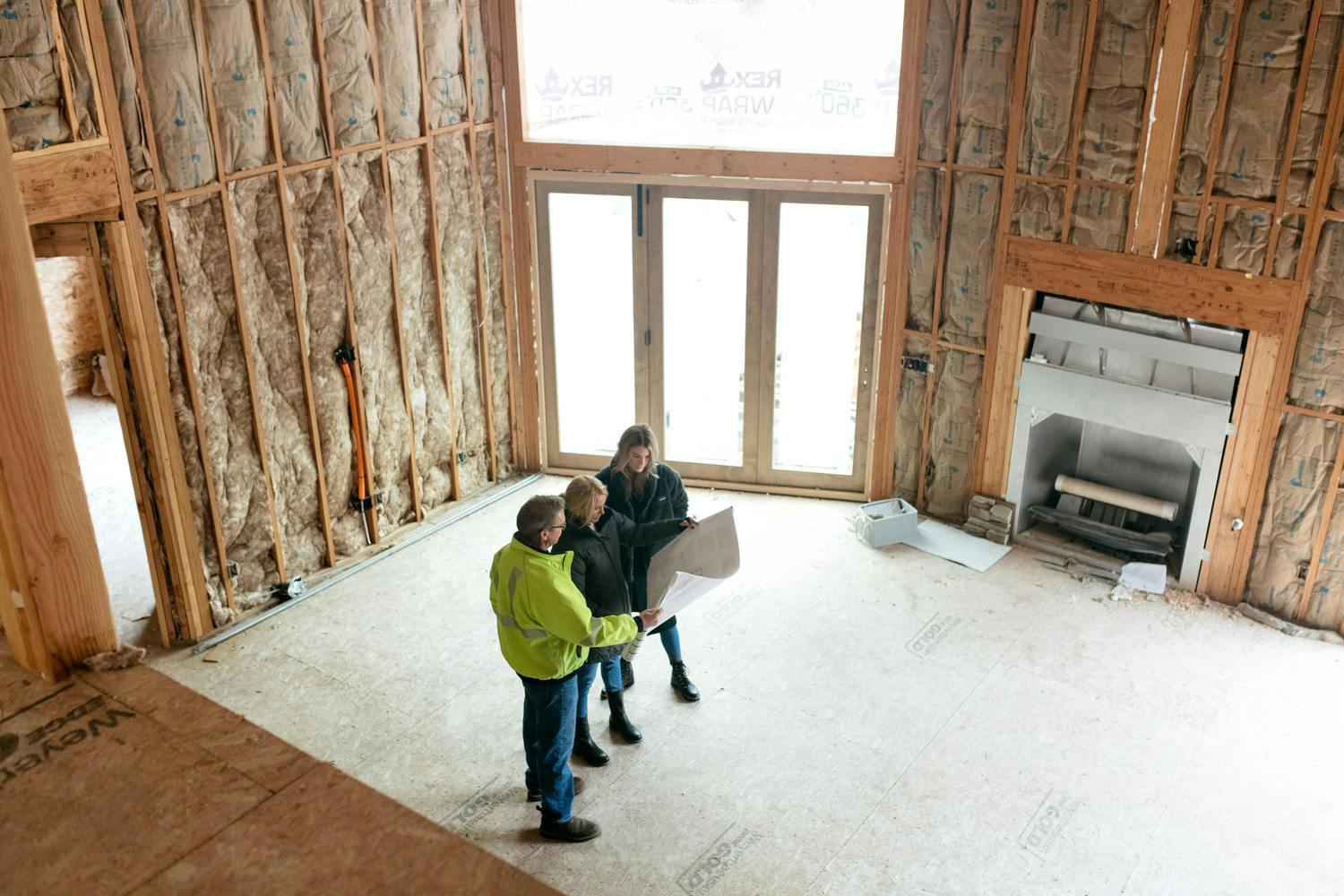 Take a Little Advice
Starting a company is challenging whether you're hanging out your shingle solo or setting up with a partner or even a team. Williamson shares some hard-earned advice.
View vendors and suppliers as collaborators… "I'm very pro-collaboration," Williamson says. "At the risk of not maybe being as proprietary as we should be, I think a better outcome happens when you've got good collaboration. The vendor needs to feel like they're part of the project with you. When things do go wrong — and they do — it's not contentious, or it's not as contentious, because everybody accepts responsibility."
…and choose them thoughtfully. "Knowing the companies that have product you identify with can save you a lot of time," Williamson says. "We live in an age where the World Wide Web is accessible to everybody, and it can be completely overwhelming if you are just shopping everywhere. If you just can whittle it down to the companies that you know and trust, that have the quality and the aesthetic that is most representative of you and most likely to resonate with the clients, it can really help."
Don't be afraid of technology. "New systems are always a challenge," Williamson says. "Doesn't matter who you are, to learn, and you have to give yourself some grace because you won't be proficient for a while until you've practiced it. Your brain needs those repetitive behaviors."
Horst and Williamson plan to continue to build their brand, refine their systems, and figure out ways to expedite experience so they can scale HAWK Interiors for the long term rather than just quickly. And combining their strong individual skills has put them in a position to build HAWK's nest beautifully and then watch the company fly. 
Join the conversation by commenting or asking a question below. The Houzz team reads every single comment, and we'll get back to you by email if you need us!

Want advice delivered to your inbox?
Unlock industry insights and updates for contractors and design pros
By signing up, I agree to the Houzz Terms of Use and Privacy Policy and that Houzz may use my information to contact me about relevant content, products, and services.