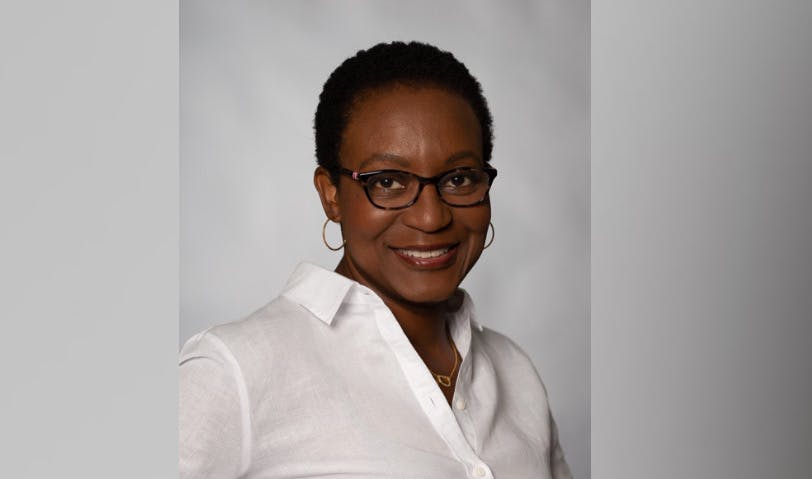 Interior decorator Dee Hurford, who lives in the Philadelphia suburbs, earned a bachelor's degree in biology and an MBA in healthcare administration before she realized her heart lay elsewhere. Even then, she didn't career-hop right away, taking time to get certified in interior decorating and focus on parenting. Thinking of making a career change yourself? Hurford's five tips born of experience can help put you on the right path.
1. Take night classes. 
Working full-time doesn't have to mean putting your dreams on the back burner. "Even though I had a full-time job, I took a chance and went to school in the evenings. It took me two years, one semester and one summer to finish," Hurford says.
Even with an interior decorating certification in her back pocket, Hurford took her time moving into her new career. "For a while I didn't do anything with it," she says. "I became a mom in 2010, and that changed things, but it also made me realize I really didn't like my job. And so because I had already earned this certification, when I had the opportunity in February of 2012 to leave my company, I was able to start my interior decorating business."
2. Make family and friends your first clients.
A stellar portfolio of work is essential to attract interior design clients. In fact, Houzz research shows that even when relying on recommendations from personal sources, 3 out of 5 homeowners still say that an online portfolio is one of the most important factors in their decision to reach out. But how can you build a winning portfolio with zero paid project experience?  
Hurford recommends reaching out to the people closest to you — projects don't have to be paid to show your talent and skilled eye. "When I first started out, my family and close friends were ready to be supportive," Hurford says. "They knew that building a career in interior design was what my heart truly desired and what would make me the happiest. My first client was my sister, and at that time she was my only client. Since then, repeat customers and referrals have been my bread and butter. And now with a lot more people reaching out, I am seeing those referrals and leads from Houzz that I was hoping to see in the past. Those people are my lifeblood."
3. Be generous with guidance.
While setting professional boundaries is important to avoid stress and burnout, Hurford also believes that helping anyone who asks is a great way to get your feet wet in the industry. "To this day, sometimes I will just talk to people, and I'll give them guidance and advice over the phone," she says. "It doesn't cost me anything to have a nice conversation with someone. And maybe they will think of me later when they want to do something large." 
In fact, this commitment to giving advice generously and building relationships has become the guiding principle of Hurford's decorating business."The model of my business is that everyone deserves a beautiful home, no matter your budget, and I do believe that," she says.
4. Get organized. 
All business success starts with a solid organizational system. Without one, it can be all too easy to misplace project materials, files or project notes. And an efficient system becomes even more important when clients start flooding in. Hurford learned this from experience. "I would have told my younger self, before I started bringing all of these fabrics and things, [to] have a purposeful place for everything and to set up something similar to a policy and procedure manual," she says.
Today, Hurford keeps all her projects running more smoothly with Houzz Pro software. "Houzz Pro is my link to everything," she says. "The software is a great organizational tool that really allows me to better connect with my clients, stay on top of my tasks and manage all my projects from start to finish. Everything's in there. I even put all the products in there, so it's really helped me start my workday at a certain time, stop at a certain time and manage to get it all done." 
Specifically, Hurford says that tools such as the Product Clipper and Project Tracker have been particularly helpful. "The Product Clipper has been a product sourcing solution, I can collect all content and product images in my personal product library and that helps me build that proposal, build that invoice — all of which can be a time-consuming process without this tool," she says. "With the Project Tracker, it's nice that I am just able to go. It's a great way to keep an eye on the status of every project. I may select multiple things, but going back to the project tracker, I can see what I selected, who the vendor was, the cost and everything." 
5. Tap into all your skills.
Just because you might not have any certifications yet doesn't mean you don't have skills. Perhaps you manage people at your current job, are a whiz at inspiring others or have a head for business. (Speaking of which, it's imperative to learn the ins and outs of running a business while you're learning design, as poor cash management is a fast route to failure.) Even if you don't work outside the home at all, perhaps you're a master of negotiation and mediation thanks to having multiple kids — and scheduling savvy often comes with parenting too. Whatever skills you can tap into, recognize their importance and worth for your new venture.
Hurford has incorporated many of her abilities and experiences beyond interior decorating into her business. These include being a mother, being a Black business owner and working as a vice president in a corporate setting; they give her business more depth and allow clients to relate to her better. "It's always the people who know who I am who want to take the time to meet me," she says. The more aspects of yourself you can bring to the table, the more clients will be able to relate to you personally and trust you with design projects. 
Whoever you are, whatever your educational and working experiences have been, and whatever timeline you're on, Hurford's advice and tools like Houzz Pro can help you follow your passion into the world of design — and be as successful as you desire.
Join the conversation by commenting or asking a question below. The Houzz team reads every single comment, and we'll get back to you by email if you need us!

Want advice delivered to your inbox?
Unlock industry insights and updates for contractors and design pros
By signing up, I agree to the Houzz Terms of Use and Privacy Policy and that Houzz may use my information to contact me about relevant content, products, and services.