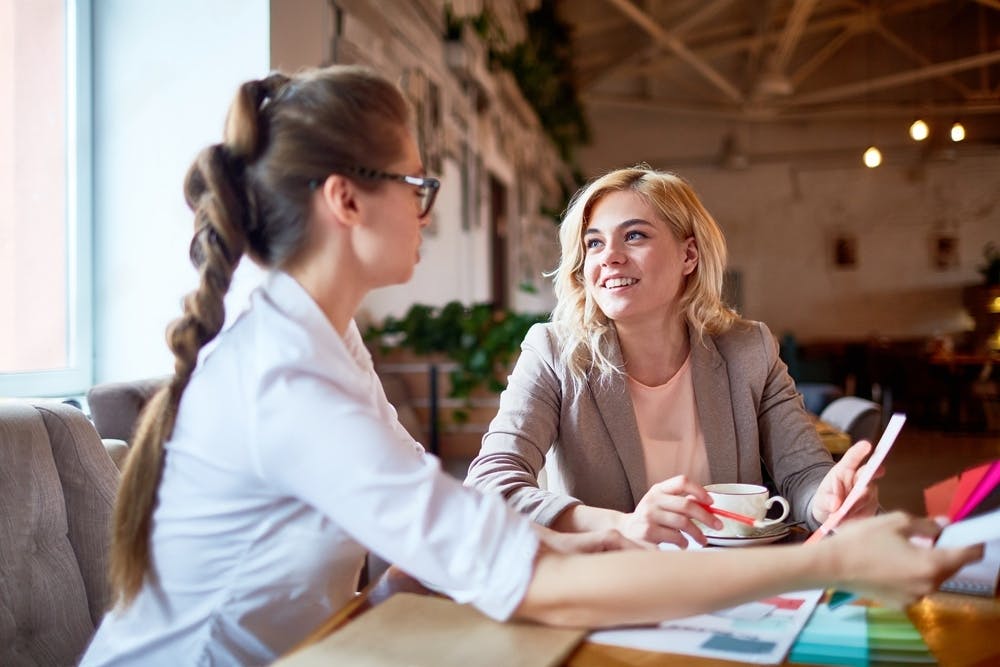 An interior design specification sheet is an essential document you'll need to perform your design work. In this article, we'll provide you with a free interior design specification template, as well as discuss what the spec sheet is all about and what should be included. We'll also give you the rundown on other related industry terms you may have heard and explain what they mean.
Click on a link below to jump straight to the section you're most interested in: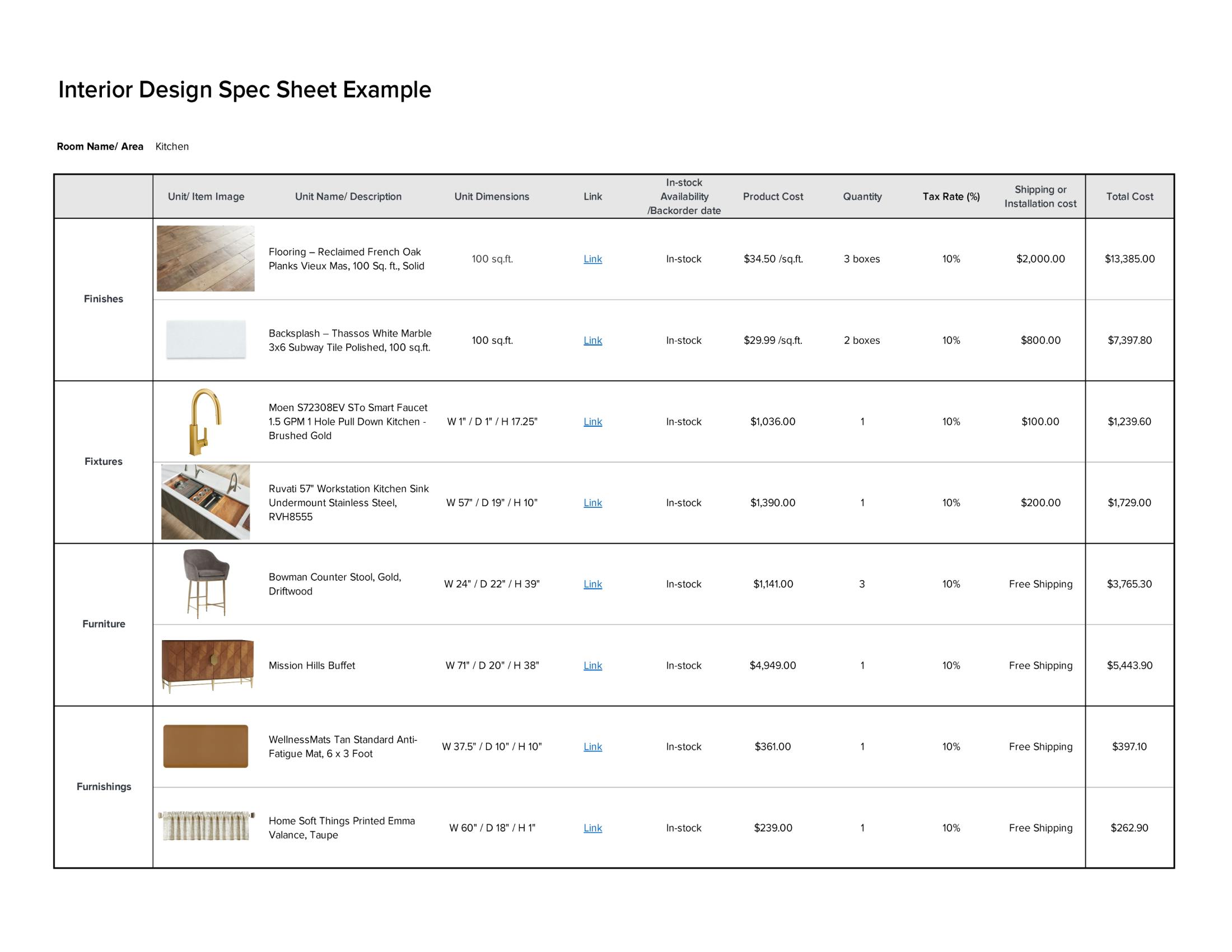 Download our Free Interior Design Spec Sheet Template
While using software like Houzz Pro to create dynamic spec sheets versus static is a more efficient long-term solution, using an interior design specific sheet template is a great way to start if you're a newer designer. You can download our free Excel interior design spec sheet template below—but keep reading to learn the ins and outs of how to use spec sheets.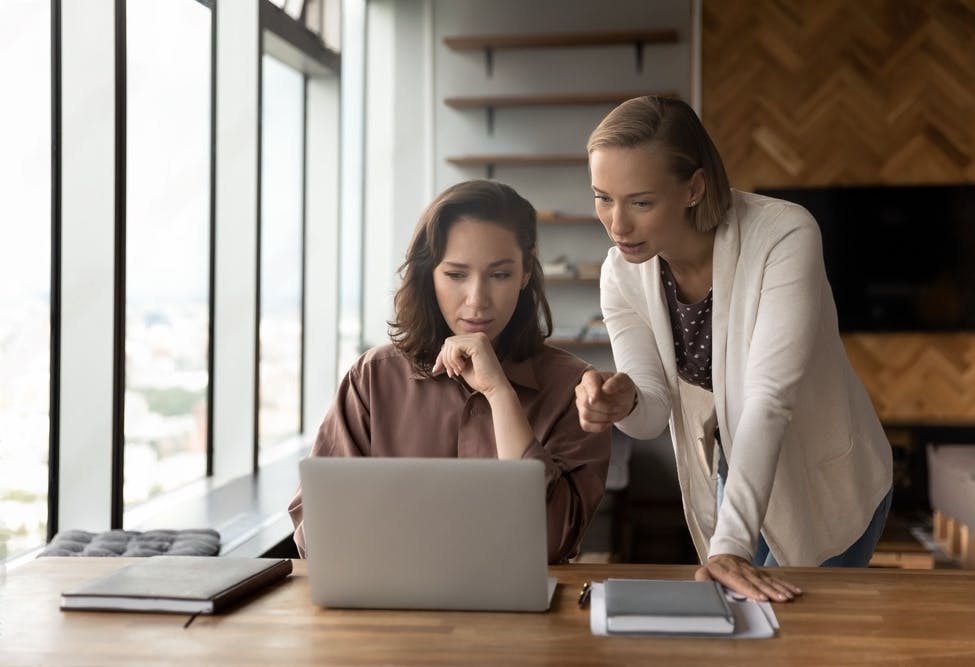 What's the Difference Between a Spec Sheet vs. Cut Sheet in Interior Design?
If you've heard the term before, you might also be wondering, what is a cut sheet in interior design and how is that different from a spec sheet? Simply put, spec sheets and cut sheets are the same thing and these terms are often used interchangeably—no matter if you you call it a "spec sheet," "specification sheet," "cut sheet", or "FF&E specification sheet" (we'll go over this last one in just a bit).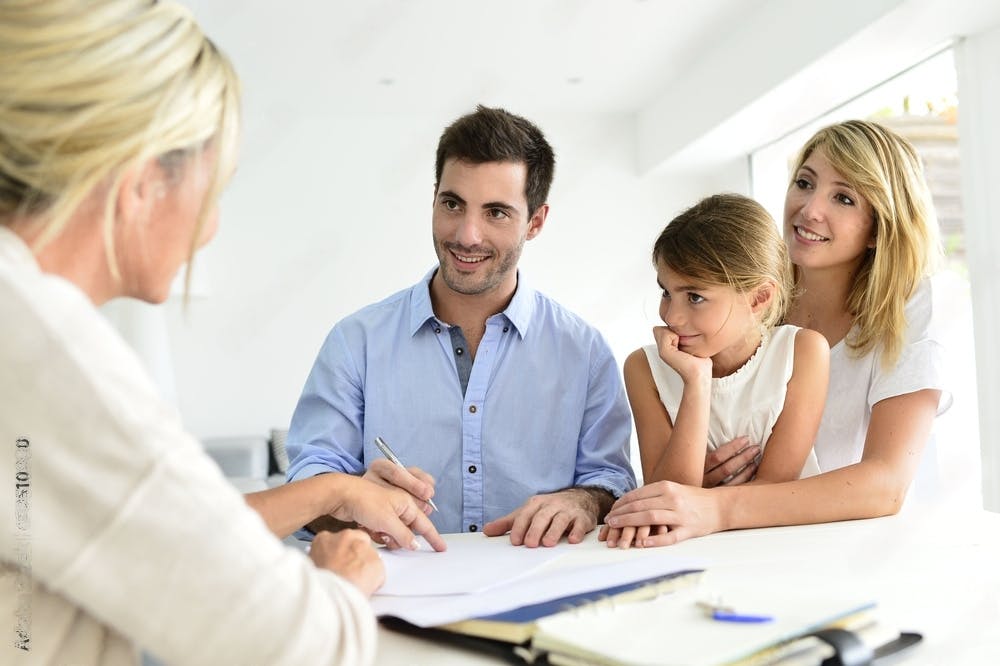 What's the Difference Between a Cut or Spec Sheet vs. Tear Sheet in Interior Design?
Tear sheets, on the other hand, are different from cut and spec sheets. While an interior design specification sheet lists all the products and items that will be used in your design, a tear sheet focuses on just one item at a time. A typical tear sheet will include a larger photo of the product or item along with key information, such as the brand name, price, and dimensions or measurements. Tear sheets are used to share visuals of your product and item selections with your clients, while spec sheets are typically used for drafting drawings and ordering products. Check out How to Make an Interior Design Tear Sheet + Template to learn more.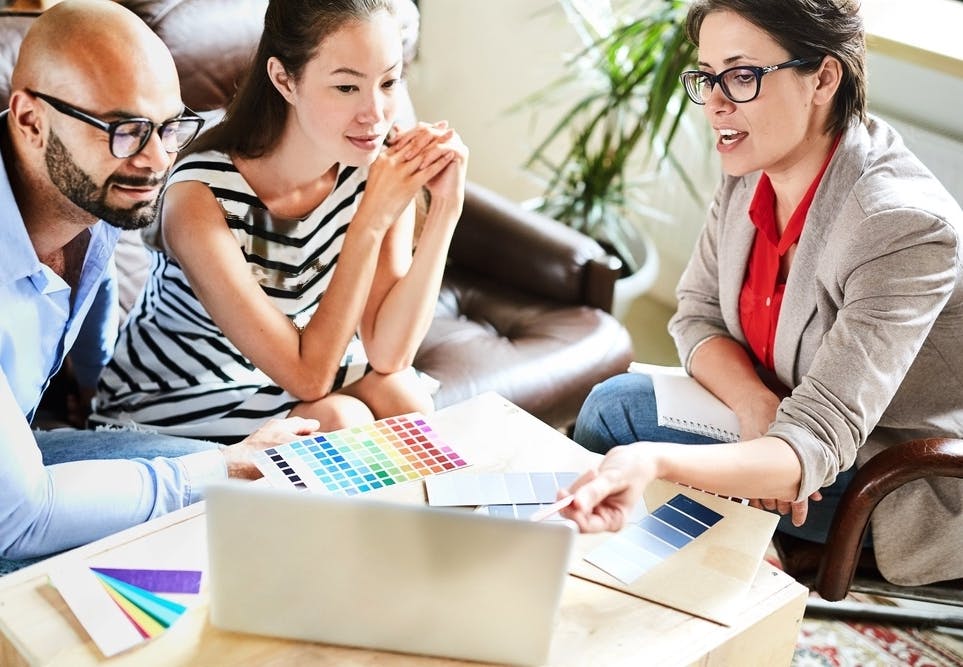 What are FF&E Specifications in Interior Design?
You might have also heard the term "FF&E," which stands for "Furniture, Fixtures and Equipment." While an interior design FF&E specification template is essentially the same as a cut or spec sheet, the acronym FF&E has also become an umbrella term in the industry that describes the removable features of an interior space. Structural interior design (SID) is less commonly used than FF&E, but refers to features of the design that are more attached to the actual structure (like floor and wall coverings, and door and window frame finishes). 
If an interior design project is strictly an FF&E design, then no alterations will be made to the architecture of the space. But FF&E isn't limited to just furniture, fixtures and equipment, either. It can include anything and everything that's removable from the space, even finishes, materials and decor. Here are some examples of common FF&E items in interior design:
Furniture: couches, tables, beds, chairs, stools, shelves
Fixtures: windows, doors, bathtubs, sinks, installed mirrors, countertops
Equipment: appliances, ceiling fans, televisions and other installed electrical devices
Other: finishes such as wallpaper, curtains, and paint and any decorative items that wouldn't be classified as "furniture" (throw pillows, artwork, rugs, plants, etc.)
An interior design material specific sheet can also be included in your FF&E, but this will be more specific to the various materials within your design (flooring type, wall coverings, ceiling and countertop materials).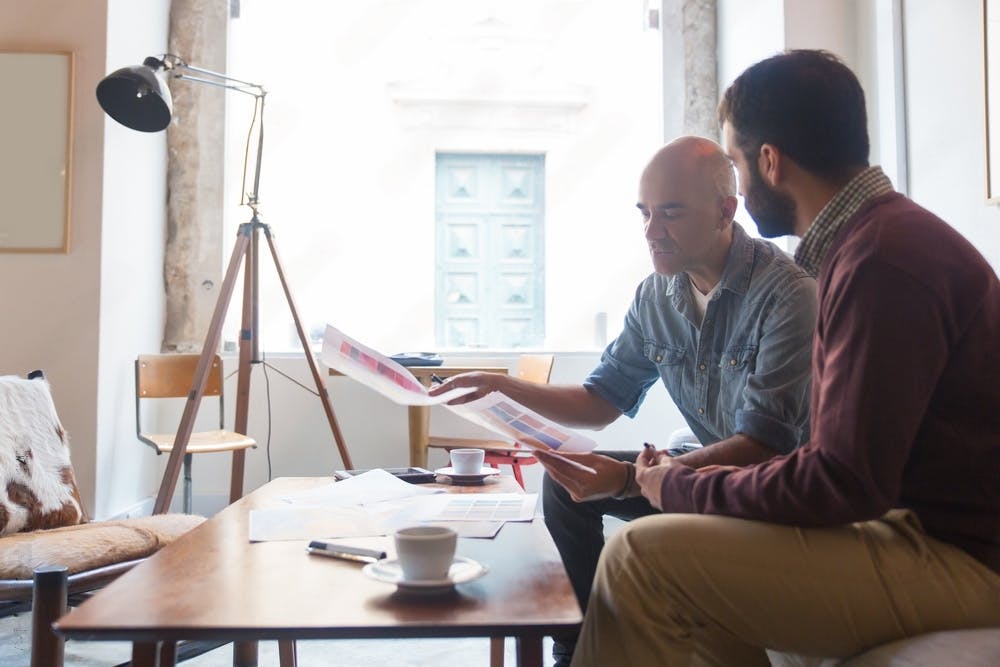 Why are Specification or Cut Sheets Important in Interior Design?
Interior design specification sheets or cut sheets are an important tool to help you identify all the items, details, and pricing for everything you'll be including in your design. This is vital in the early design stages so you can keep your project on budget and on track while building out the visual elements of your design. A well-organized interior design spec sheet can ensure no item is left behind and all your product and material costs are accounted for.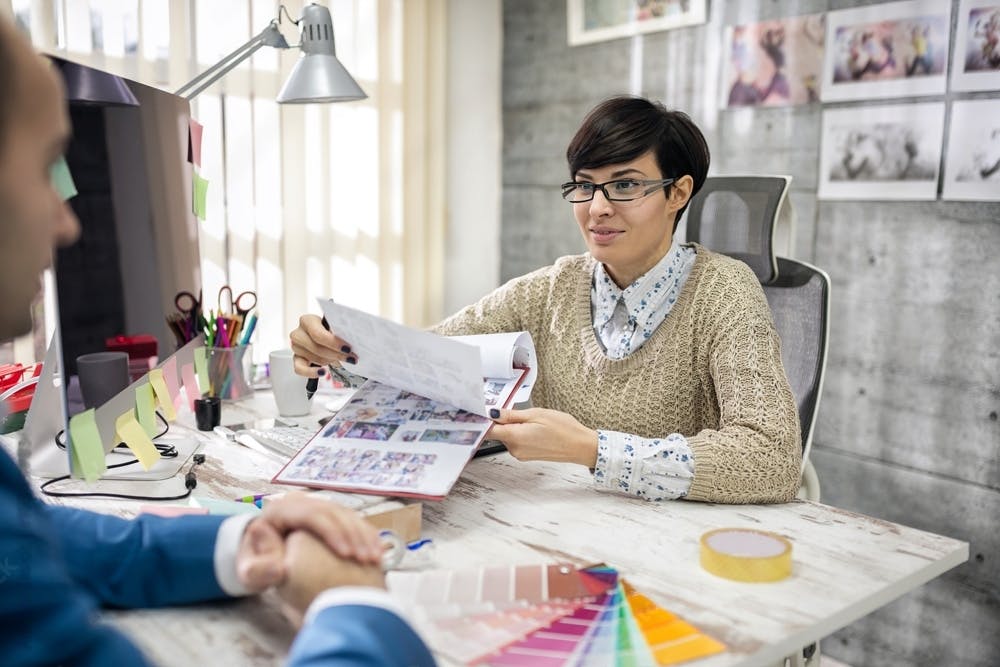 What Should Be Included in an Interior Design Cut Sheet?
Now let's explore the different elements that make up an interior design specification sheet template.
Organization & Unit Categorization
Interior design spec sheet templates are typically organized by room, such as by using different tabs in a spreadsheet for each room of the house you'll be designing. After organizing by room, each tab should be organized by item type. So for instance, you could start with furniture, fixtures and equipment, then include finishes, materials and a category for other items.
Unit Images, Names and/or Model Numbers, & Links
The unit images should be good quality and accurately display the color, print, tone, etc. of the item. Include the product name and the model number from the vendor site or catalog, and include a link to the item if purchasing online.
Unit Dimensions
Include the length, height and width/depth of each of the items in your interior design spec sheet template.
Unit Links and Sources
Use this section to add information about where you'll be purchasing or obtaining your items. You can include links to products you'll be buying online. Or, if you're special ordering a piece of furniture, for instance, you can include details here about your vendor source. Shopping in person from a big box retailer? Add that detail here, as well, so everything is clearly listed in one place.
Unit Amount, Price per Unit, Tax, & Total Cost
The unit amount refers to the amount of items you're ordering. It can be just one or multiple units, but make sure to track that here. You'll also add the price per unit, the sales tax, and total cost. This is especially important if you're ordering multiple units of the same item, so you can keep track of the number of items, as well as the individual and combined cost.
Shipping, Delivery, Commissioning, and/or Installation Cost
If there are other costs associated with the items you're purchasing outside of the unit cost, you'll also want to make note of that in your spec sheet. Shipping and delivery costs (which can be pricey) are especially important, as well as product installation costs, which can sometimes be overlooked. If you'll be working with a commissioning professional or team to ensure the space you're designing meets the client's needs and contractual documents, then account for that cost as well in your sheet.
Unit In-Stock Availability and/or Backorder Date
If you have items in your design that are backordered, it's helpful to include those details in your spec sheet so that you can build the availability and anticipated delivery dates into your project timeline.
Notes
You may also need to use the notes section to add any other relevant details about the items. These notes could include anything from the type of stove you're installing (gas vs. electric) to the mounting style of a kitchen sink or entertainment room speakers. These kinds of practical details will come in handy when you're preparing for the installation phase and bringing your design to life.
Conclusion
As you can see, using a detailed interior design specification sheet will be crucial to keeping you organized and making your design projects a success. Houzz Pro's proposals and product sourcing features can help streamline and speed up your spec sheet process, so you don't have to go hunting for product images and details manually and fill in everything yourself. Simply use our "Clipper" tool in your browser to click, clip and save products and items for your designs in a snap. Automatically pull in product details like images, product names and descriptions, then add the price and markup cost. In no time, you can assemble all your items into a beautifully organized spec sheet.
Want to impress your clients with a winning proposal? Check out How to Write Interior Design Proposals to learn more.
Join the conversation by commenting or asking a question below. The Houzz team reads every single comment, and we'll get back to you by email if you need us!

Want advice delivered to your inbox?
Unlock industry insights and updates for contractors and design pros
By signing up, I agree to the Houzz Terms of Use and Privacy Policy and that Houzz may use my information to contact me about relevant content, products, and services.